Sort by
Latest Recommendations First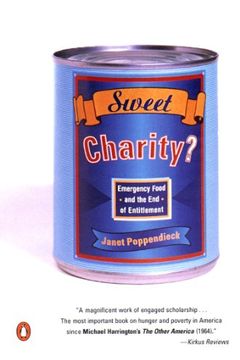 This book delves into the topic of charity and its resurgence as a popular solution to poverty and hunger in the absence of government-sponsored welfare programs. Sociologist Janet Poppendieck critiques this approach, arguing that it creates stopgap solutions instead of consistent public policy, causing poverty to persist. Poppendieck shares firsthand accounts from those who receive meals from charitable efforts, enthusiastic volunteers, and directors who question the effectiveness of their programs. "Sweet Charity?" is a significant book that sheds light on the pitfalls of well-meaning but short-term charitable solutions to poverty.
@cddull I recommend reading Jan Poppendieck's Sweet Charity and Mike Katz's The Undeserving Poor for deep discussions of this longstanding problem.     
–
source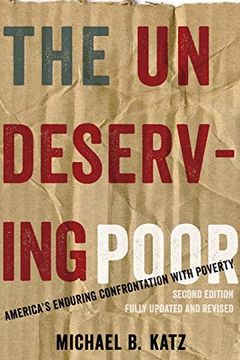 This influential book from Michael B. Katz challenges America's view of poverty as a personal failure, highlighting alternative explanations such as place, resources, and market failure. With updated material on recent developments and successes, this compelling read is a must for anyone interested in understanding and combatting poverty.
@cddull I recommend reading Jan Poppendieck's Sweet Charity and Mike Katz's The Undeserving Poor for deep discussions of this longstanding problem.     
–
source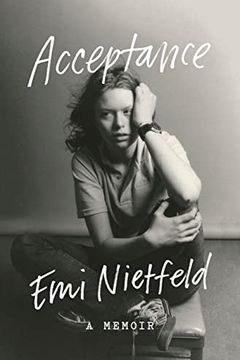 A memoir that explores society's obsession with resilience and the cost of upward mobility. Emi Nietfeld's candid and often harrowing story of foster care, homelessness, Harvard, and Big Tech exposes the harsh standards of societal ideals, grit, and resilience. With dark humor, Acceptance challenges our beliefs of what it truly means to overcome, find contentment and success on your own terms.
Acceptance by @eminietfeld should by read by everyone in the #RealCollege movement - and offered to high school and college students everywhere. It's a brutally honest, brilliantly provocative book and I doubt you'll ever forget it. I won't. Thank you for you @eminietfeld     
–
source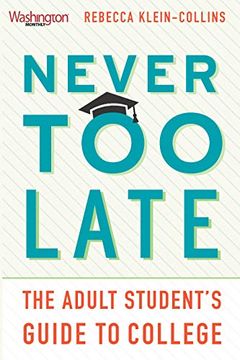 Discover how to successfully go back to college with this comprehensive guide. As the new normal, returning to school as an adult presents unique challenges that traditional college guides don't address. Whether you're working, raising children, caring for parents, or all of the above, this book offers practical advice on what to study, affording time and money, comparing schools, and more. With essential chapters on flexibility and college rankings, "Never Too Late" is the go-to resource for ambitious adults seeking a richer life and a more meaningful place in our rapidly changing world.
@Sapphire_Peachy I recommend this book     
–
source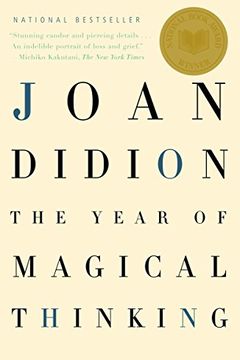 This memoir delves into the intensely personal yet universal experience of loss and grief, exploring the portrait of a marriage and a life in good times and bad. After losing their only daughter, Joan Didion and her husband face a series of traumatic events that challenge their understanding of death, illness, marriage, and memory. This book is an act of literary bravery, offering electric honesty and passion that will speak to anyone who has loved deeply.
Oh, my heart. My grandma and I went to see her read The Year of Magical Thinking. Loved that book.     
–
source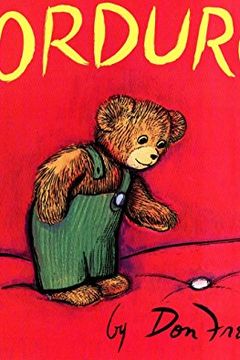 A teddy bear named Corduroy goes on an adventure to find his missing button in a department store after hours, mistaking an elevator for a mountain and the furniture section for a palace. The night watchman finds him and puts him back on the shelf, but the next day, Corduroy is bought by a little girl named Lisa, who takes him home to be her friend. A heartwarming tale for ages 3-8 that's sure to become a beloved bedtime story.
@SupportGenHope @reggiemgrant @NOVAcommcollege @NOVAPresKress Gosh I adore that book!     
–
source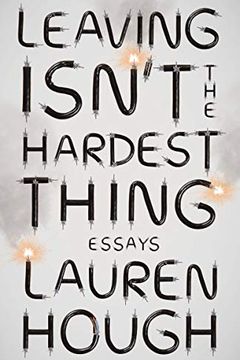 A collection of deeply personal essays exploring cults, homelessness, hunger, and identity, while uncovering unexpected light and humor. Lauren Hough reflects on her unconventional path from childhood in the infamous cult The Children of God, to life as an airman, cable guy, and bouncer, to ultimately becoming a writer. With a sharp wit, raw vulnerability, and powerful bravery, Leaving Isn't the Hardest Thing probes the complexities of survival, queerness, and how to reconcile one's past with creating a future.
This perfectly captures @laurenthehough 's incredible book.👇🏻 I literally *miss* reading it, since I finished it a few weeks ago.     
–
source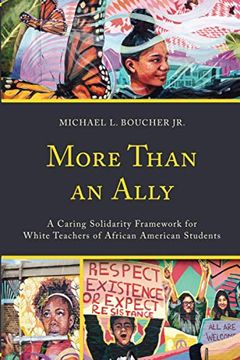 More Than an Ally is a empowering framework for white teachers to interrogate their racial privilege and connect with their African American students. It offers guidance for teachers seeking to develop their intent toward Caring Solidarity, ultimately creating more equitable and humane classrooms. Picking up this book is an act of defiance or devotion to the art of teaching in today's tense climate around race. The Caring Solidarity framework is a valuable tool for teachers embarking on the journey to create more inclusive and supportive classroom environments.
..."Picking up this book and considering its contents is either an act of defiance or one of devotion." For me, it's about interrogating my whiteness & figuring out what "caring solidarity" with #RealCollege students really looks like.     
–
source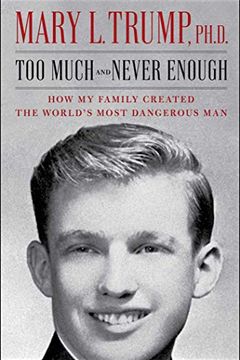 Psychologist Mary L. Trump sheds light on Donald J. Trump's toxic family history, revealing how neglect and abuse led to his current destructive behavior that threatens the world's health and economic security. From the strange and harmful relationship between Fred Trump and his sons to the disturbing details of family events, Mary provides an incisive and unexpected perspective that only she, as Donald's only niece, can offer. With an insider's familiarity and willingness to tell the truth, Mary tells a captivating and unnerving story of one of the world's most dysfunctional families.
I'm reading Mary Trump's book. As the granddaughter of a psychoanalyst, it's actually fascinating. She identifies the West Wing as essentially a "total institution" in sociological parlance- a great observation. Trump is institutionalized, and not for the first time.     
–
source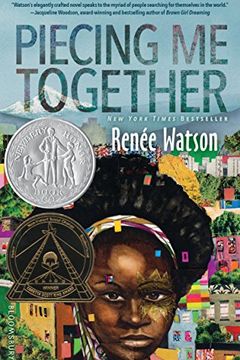 Follow Jade as she navigates a mostly-white private school with scholarship in hand, and grapples with "opportunities" that feel more like burdens. When she's invited to a mentorship program for "at-risk" girls, she's sure she doesn't belong. But maybe there's something she can teach these women about the real world. Friendships, race, privilege, and identity all come to the forefront in this powerful story of a teen girl striving for success.
@reneewauthor I can't say enough about HOW GOOD your book is. It makes me smile every time I read another chapter with my daughter.     
–
source
The Privileged Poor by Anthony Abraham Jack
The Financial Diaries by Jonathan Morduch
Make Your Home Among Strangers by Jennine Capó Crucet
Brown Girl Dreaming by Jacqueline Woodson
Scarcity by Sendhil Mullainathan