Sort by
Latest Recommendations First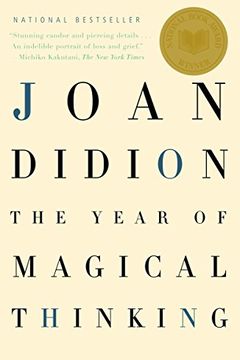 This memoir delves into the intensely personal yet universal experience of loss and grief, exploring the portrait of a marriage and a life in good times and bad. After losing their only daughter, Joan Didion and her husband face a series of traumatic events that challenge their understanding of death, illness, marriage, and memory. This book is an act of literary bravery, offering electric honesty and passion that will speak to anyone who has loved deeply.
@goldietaylor It's such a good book.     
–
source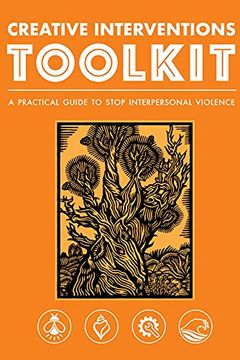 The Creative Interventions Toolkit is a practical guide to community-based interventions to interpersonal violence, a process also known as community accountability or transformative justice. It is written for everyday people: survivors, people who caused harm, and friends or family who want to help without turning to the police or state services. ...
Again, accountability is different from punishment, though, and folks need to get REALLY CLEAR on the difference. Start with prison abolitionists. Start with this book.     
–
source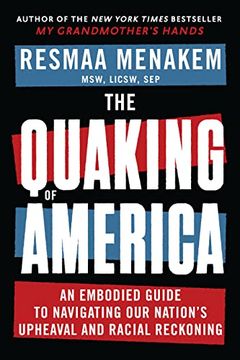 The New York Times bestselling author of My Grandmother's Hands surveys America's deteriorating democracy and offers embodied practices to help us protect ourselves and our country."All of us need to read this book—and then act on it."—Angela Rye, NPR political analyst and former CNN commentator"Resmaa Menakem is one of our country's most gifted ra...
I know I keep talking about it, but I think this book may be the most important book of the year. We're making it our book study in @AtelierAtGaia for August. We will be working it together. It has already taught me so much. Thank you @ResmaaMenakem.     
–
source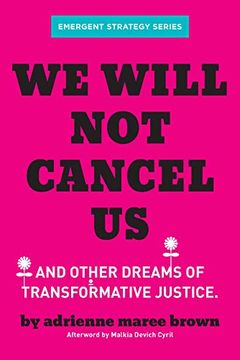 Exploring the controversial topic of cancel culture, We Will Not Cancel Us takes a Black, queer, and feminist viewpoint to reframe the debate. Author Adrienne Maree Brown questions the effectiveness of call-out culture and asks if it truly serves its marginalized origins. With a focus on seeking accountability and redress for harm, this book provides insights on building a better world.
This little book is so good. Thanks @adriennemaree.     
–
source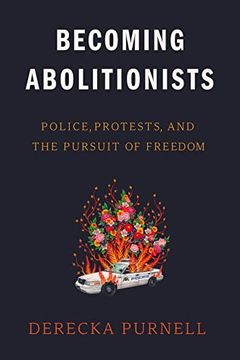 Becoming Abolitionists is an eye-opening exploration of the failed attempts to reform the police in the United States. Drawing from personal experiences, Purnell provides a compelling argument for police abolition and encourages readers to envision new systems that address the root causes of violence. Through lessons learned from multi-racial movements across the globe, this book offers an exciting opportunity to reduce and eliminate harm in society.
2) @dereckapurnell's fantastic book Becoming Abolitionists: Police, Protests, and the Pursuit of Freedom.     
–
source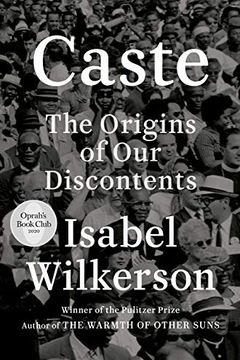 Caste
The Origins of Our Discontents
Explore the hidden caste system that has shaped America through this immersive and deeply researched narrative by the Pulitzer Prize-winning author of The Warmth of Other Suns. In Caste, Isabel Wilkerson examines the power hierarchy that defines our lives today, beyond race, class, or other factors. Through real stories about people like Martin Luther King Jr. and baseball's Satchel Paige, she uncovers the eight pillars that underlie caste systems across civilizations. Wilkerson also links the caste systems of America, India, and Nazi Germany, showcasing how the cruel logic of caste requires a bottom rung to measure against. This eye-opening read offers hope in moving beyond these artificial and destructive separations in pursuit of our common humanity.
Seriously, you must read this book. It cuts through every American mythology you've ever been taught, as well it should.     
–
source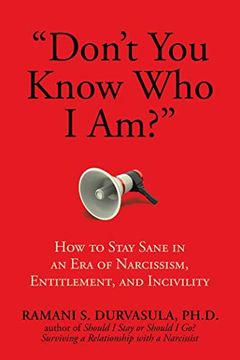 Cut toxic people out of your life and take back control. "Don't You Know Who I Am?" has become the tagline of the modern narcissist. We need to learn to be better gatekeepers for our minds, bodies, and souls. Narcissism, entitlement, and incivility have become normalized and increasingly incentivized. They infect our relationships with self-doubt, despair, and anxiety. It's time for a wake-up call to stem the tide of narcissism and antagonism, and take our lives back.
This book is really good.     
–
source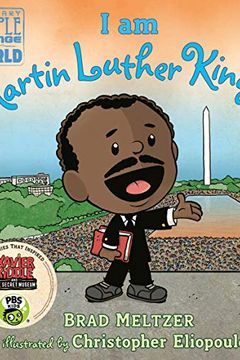 Discover the inspiring life of Martin Luther King, Jr. in this New York Times bestselling picture book biography by Brad Meltzer. From childhood, King saw the injustice towards African-Americans and dedicated his life to changing that using peaceful means and powerful words. He led nonviolent protests and marches, always advocating for love and doing what's right. His legacy of racial equality still inspires us today. This biography series encourages children to dream big and learn from important role models like Martin Luther King, Jr.
@chrislhayes Also, when my kids were younger, I got them the @bradmeltzer book on MLK and we read it every night. My daughter was so little that she couldn't pronounce Luther, so every night I got asked to read the book on Martin Lumma King. It was a favorite when she was 4.     
–
source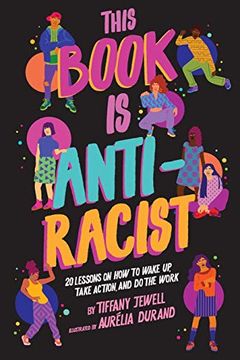 Discover a powerful guide to anti-racism and social justice with this must-read book. In 20 insightful chapters, anti-bias educator and activist Tiffany Jewell explores topics like identity, racism, and solidarity in a way that inspires and empowers young readers. With colorful illustrations by Aurélia Durand, this book is perfect for those looking to understand true histories and become leaders against racism. It's a powerful read for all ages, offering language, drive, and the ability to take action against inequality.
I know already recommended this book, but let me just say that in the 24 hours we've had it, it's provoked some great conversations between me and my 8 year old.     
–
source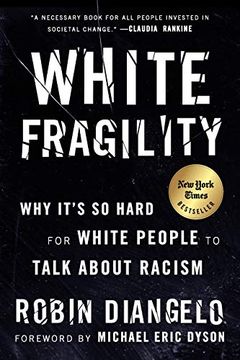 This book delves into the counterproductive reactions white people have in the face of challenges to their assumptions about race. The author, anti-racist educator Robin DiAngelo, looks at the emotions and behaviors that make up "white fragility," which include anger, fear, guilt, argumentation, and silence. These reactions sustain racial inequality and hinder constructive cross-racial dialogue. DiAngelo offers an in-depth exploration of how white fragility develops and what can be done to overcome it.
I've recommended the book White Fragility on here many times, and this interview is a great place to start. If you're a white person who believes you're not racist, please read this article. And then go read the book.     
–
source
Black American Refugee by Tiffanie Drayton
We Do This 'Til We Free Us by Mariame Kaba
How Fascism Works by Jason Stanley
Becoming the Narcissist's Nightmare by Shahida Arabi
Radical Hope by Jonathan Lear