John W. Dean
Recommended Books
John Wesley Dean III is a former attorney who served as White House Counsel for United States President Richard Nixon from July 1970 until April 1973. Dean is known for his role in the cover-up of the Watergate scandal and his subsequent testimony to Congress as a witness.
Sort by
Latest Recommendations First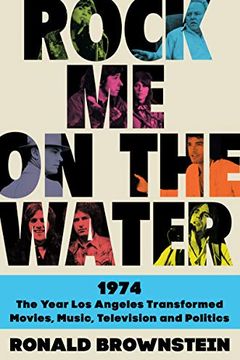 "Rock Me on the Water" takes readers on a journey through Los Angeles in 1974, a year that marked the city's creative peak and dominated popular culture more than ever before. Through film, music, television, and politics, author Ronald Brownstein explores how the city's transformative talents reflected the changing demographics, social issues, and cultural realities of America. A story of a massive younger generation intent on change, "Rock Me on the Water" is a fascinating cultural history that shows how popular culture was ahead of politics in predicting what America would become.
[email protected] has written a truly terrific book! I moved to LA in Jan. 1974 when this story opens but it is about so much more than a city. It is insider scoops of pop culture leading us out of Nixon, as it will lead us out of Trump. I should be working but can't stop reading.     
–
source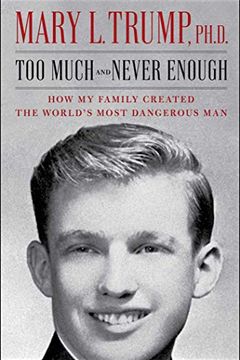 Psychologist Mary L. Trump sheds light on Donald J. Trump's toxic family history, revealing how neglect and abuse led to his current destructive behavior that threatens the world's health and economic security. From the strange and harmful relationship between Fred Trump and his sons to the disturbing details of family events, Mary provides an incisive and unexpected perspective that only she, as Donald's only niece, can offer. With an insider's familiarity and willingness to tell the truth, Mary tells a captivating and unnerving story of one of the world's most dysfunctional families.
Well, Eric, understandable you and the family are upset. Within the first few pages she describes your conduct, revealing you are an asshole both privately as well as we all knew publicly! Cindy Adams is over-the-hill for even this octogenarian! Mary's book is essential reading!     
–
source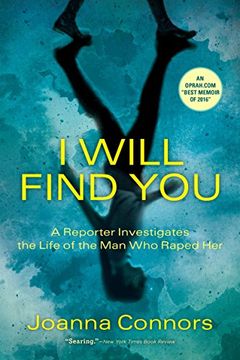 An inspiring and powerful memoir about a woman's journey to uncover the story of the man who raped her and how it shaped her life. Through her investigation, she explores rape culture and violence in America, while also sharing a story of strength and survival.
"I Will Find You" is one of the best books I read last year. But then Jo Connors is one of the best writers I read last year.     
–
source