Sort by
Latest Recommendations First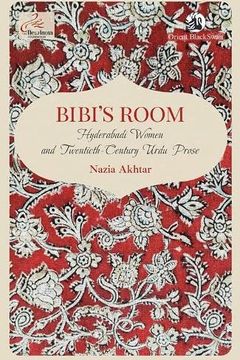 Bibi's Room
Hyderabadi Women and Twentieth-Century Urdu Prose
In addition to the general neglect of women writers, Urdu literary historiography in both English and Urdu has historically privileged north Indian and Pakistani writers while overlooking the many Urdus south of Bombay and Bhopal. Next to no work exists in English on the Urdu writers of Hyderabad, and only a handful of texts have been translated in...
This book just arrived. I had the privilege of reading it in manuscript. It's a beautifully written study of three remarkable women writers from Hyderabad.     
–
source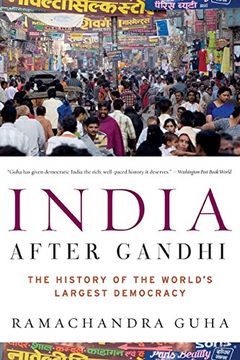 A magisterial account of the pains, the struggles, the humiliations, and the glories of the world's largest and least likely democracy, Ramachandra Guha's India After Gandhi is a breathtaking chronicle of the brutal conflicts that have rocked a giant nation and the extraordinary factors that have held it together. An intricately researched and eleg...
"If you read only one book from this list, make it Mr Guha's". The Economist on INDIA AFTER GANDHI:     
–
source
Since the time he left his coastal town of Mangalore and came to Bombay (now, Mumbai), more than seven decades ago, George Fernandes's was a life lived with passion, but more importantly, of struggle against all odds. From those early years of fighting for the rights of dock and municipal workers of Bombay to this last decade as a bed-ridden, affli...
This book is a rigorously researched and richly readable biography of a remarkable (and controversial) public figure. It sheds much new light on society and politics in modern India.     
–
source
Gideon Haigh on Shane Warne is an irresistible pairing: 'the finest cricket writer alive' (The Australian) on the greatest cricketer of our times. The resulting masterpiece is as much about our fascination with Warnie as it is about the player himself. Who doesn't know the name Shane Warne? Now that the Australian cricketer who dominated airwaves a...
We shall all seek to console ourselves with the magical clips of Shane Warne bowling, available online. There's also this delightful conversation between Warne and Atherton: and, not least, Gideon Haigh's brilliant book: "On Warne":     
–
source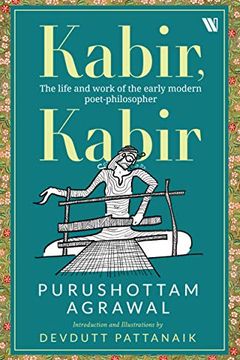 As the right wing tries to claim Kabir for itself, while other conservatives disown him and yet others portray him as a secular idol beyond religion, the poet has never been so misunderstood. Coming from the Nirgun bhakti tradition, the words of this fifteenth-century poet have the power to reach beyond time and speak to us today. Was he a Hindu or...
Am reading Purushottam Agrawal's book on Kabir and his times. It is utterly absorbing, both about the poet and the society that shaped him and which he shaped in turn.     
–
source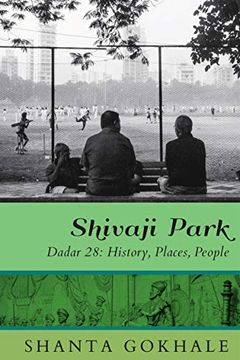 One of the earliest planned neighbourhoods of Bombay, Shivaji Park in Dadar was conceived in order to decongest the mega city's residential and commercial centre after the plague epidemic of 1896. With its massive playground named after the Maratha warrior king, gorgeous Art Deco buildings and the great Arabian Sea beyond, Shivaji Park was a covete...
Just finished reading this lovely book on a storied Mumbai locality. The landscape and social life of Shivaji Park are sketched with sensitivity and authority.     
–
source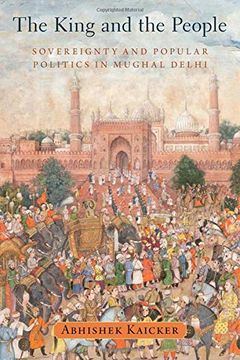 An original exploration of the relationship between the Mughal emperor and his subjects in the space of the Mughal empire's capital, The King and the People overturns an axiomatic assumption in the history of premodern South Asia: that the urban masses were merely passive objects of rule and remained unable to express collective political aspiratio...
I am halfway through Abhishek Kaicker's THE KING AND THE PEOPLE: SOVEREIGNTY AND POPULAR POLITICS IN MUGHAL DELHI. This is a brilliant book, painstakingly researched and elegantly written, both history from above and from below. I'm enjoying it hugely and learning a lot too. 1/3     
–
source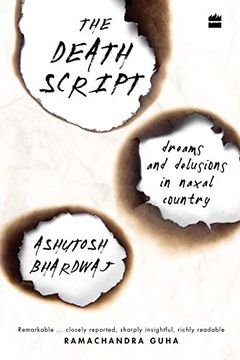 From 2011 to 2015, Ashutosh Bhardwaj lived in Indias red corridor, and made several trips thereafter, reporting on the Maoists, on the states atrocities, and on lives caught in the crossfire.In The Death Script, he writes of his time there, of the various men and women he meets from both sides of the conflict, bringing home with astonishing power t...
This is richly deserved. "Death Script" is a deeply moving and beautifully written book.     
–
source
Professor VN Datta's books on Bhagat Singh, Maulana Azad, and the Jallianwala Bagh massacre are landmarks of historical scholarship. He was also a wonderfully generous human being. His work and example live on.     
–
source
Professor VN Datta's books on Bhagat Singh, Maulana Azad, and the Jallianwala Bagh massacre are landmarks of historical scholarship. He was also a wonderfully generous human being. His work and example live on.     
–
source
Imperfect by Sanjay Manjrekar
The Burning Forest by Nandini Sundar
Elephants and Kings by Thomas R. Trautmann
Defying the Odds by Devesh Kapur
Soccer in Sun and Shadow by Eduardo Galeano
Whigs and Hunters by E. P. Thompson
Small Is Beautiful by E. F. Schumacher
Telling Times by Nadine Gordimer
A Life in Two Worlds by Sarala Behn
Duties and Delights by Tzvetan Todorov
Dalit Diary, 1999-2003 by Chandra Bhan Prasad
The Environmentalism of the Poor by Juan Martinez-Alier
Silent Spring by Rachel Carson
Something New Under the Sun by J. R. McNeill
The Rise of Islam and the Bengal Frontier, 1204-1760 by Richard M. Eaton
Autobiography of an Unknown Cricketer by Mukherjee S.
The Construction of Religious Boundaries by Harjot Oberoi
Politics, Women and Well-Being by Robin Jeffrey
The Death of Nature by Carolyn Merchant
French Rural History by Marc Bloch
Jallianwala Bagh Massacreby V.N. Datta by