Sort by
Latest Recommendations First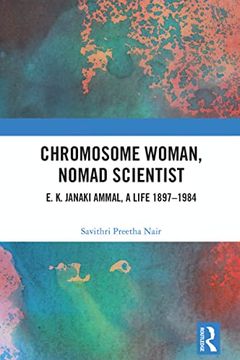 Explore the life of a pioneering Indian woman scientist in this in-depth biographical portrait. Using a wide range of archival sources, the book delves into the fascinating story of Edavaleth Kakkat Janaki Ammal, whose work intersected with significant historical events such as the rise of Nazi Germany and World War II, Indian Independence, the Lysenko affair, and the dawn of environmentalism. Her efforts in mapping the evolution of cultivated plants and her co-authored work, Chromosome Atlas of Cultivated Plants, are also highlighted. A must-read for scholars and researchers in science and technology studies, gender studies, history, and South Asian studies, as well as a delight for general readers.
This book just arrived in the post. I had the privilege of reading it in manuscript. It is a richly researched and very readable biography of a remarkable Indian scientist.     
–
source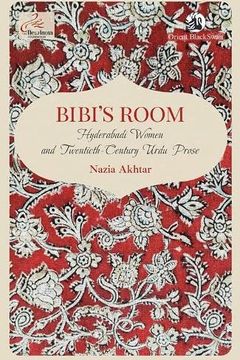 Bibi's Room
Hyderabadi Women and Twentieth-Century Urdu Prose
Bibi's Room sheds light on the neglected Urdu literary history of women writers in Hyderabad, offering a nuanced exploration of the lives and work of three influential writers: Zeenath Sajida, Najma Nikhat, and Jeelani Bano. This book provides representative translations, biographies, and critical analyses of their oeuvres, set against the backdrop of twentieth-century Hyderabadi history, politics, culture, and society. Through their writings, these women offer rich portrayals of Hyderabadi urban culture, critiques of gender and patriarchy, and powerful narrations of women's lives and participation in revolutionary struggles. A valuable addition to studies of Urdu literature, South Asian feminism, and the history and culture of Hyderabad.
This book just arrived. I had the privilege of reading it in manuscript. It's a beautifully written study of three remarkable women writers from Hyderabad.     
–
source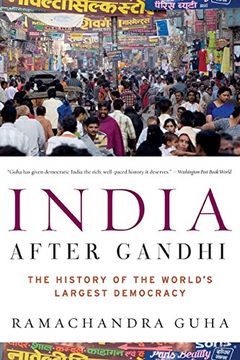 Explore the extraordinary history of India's struggles, pains, humiliations and glories through an epic chronicle in India After Gandhi. This magisterial account covers the brutal conflicts that have shaken the world's least likely democracy and the remarkable factors that have held it together. Written by a major scholar at the height of his abilities, this intricately researched and elegantly written masterpiece is a captivating journey full of larger-than-life characters.
"If you read only one book from this list, make it Mr Guha's". The Economist on INDIA AFTER GANDHI:     
–
source
This biography chronicles the life of a passionate and determined man who fought for workers' rights in Bombay. From rising from the streets to straddling the power corridor, this book provides a window into the Socialist Party in India and post-independence politics. Thought-provoking and unputdownable, it's a tour de force that's sure to captivate readers.
This book is a rigorously researched and richly readable biography of a remarkable (and controversial) public figure. It sheds much new light on society and politics in modern India.     
–
source
This book may become the definitive account of the pandemic's impact on India. Its contributors include doctors, public health professionals, scholars, social workers and journalists.     
–
source
"Relive the highs, lows, and follies of cricket's greatest player through the eyes of the finest cricket writer. Drawing on a decade of interviews and two decades of watching him play, Gideon Haigh's masterpiece On Warne assesses Shane Warne as cricketer, character, comrade, newsmaker and national figure. This book is the definitive account of a natural in an increasingly regimented time, and a simplifier in a growingly complicated world. Get ready to experience one of the finest cricket books ever written."
We shall all seek to console ourselves with the magical clips of Shane Warne bowling, available online. There's also this delightful conversation between Warne and Atherton: and, not least, Gideon Haigh's brilliant book: "On Warne":     
–
source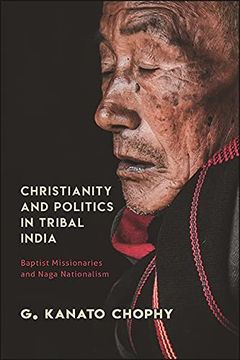 Explore the rich history and culture of the Nagas, a conglomeration of tribes inhabiting the Indo-Myanmar frontier, in this fascinating study of Christianity and politics in tribal India. Through the lens of American Baptist mission history, author G. Kanato Chophy delves into the complex issues of colonialism, identity politics, and cultural change, as well as India's post-independence democracy. Discover how the enduring influence of Baptist Christianity has shaped the lives of nearly three million people in this region, and how missionary zeal and political struggle have changed the course of an entire community's history and destiny.
This book just arrived. I had the privilege of reading it in manuscript. It is a brilliant social history of modern Nagaland.     
–
source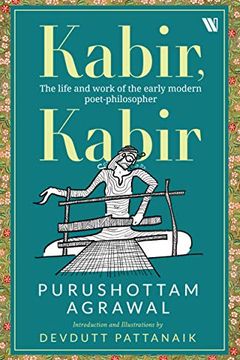 Explore the life and poetry of a misunderstood fifteenth-century poet from the Nirgun bhakti tradition. As the right wing and other groups clash over his identity, this rare appraisal by Purushottam Agarwal removes the mask of uncertainty surrounding the timeless poet-revolutionary. Discover what Kabir's modernity tells us about India's past and present.
Am reading Purushottam Agrawal's book on Kabir and his times. It is utterly absorbing, both about the poet and the society that shaped him and which he shaped in turn.     
–
source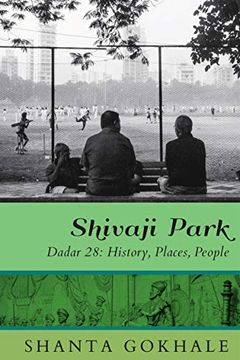 Explore the history and soul of one of Bombay's earliest planned neighborhoods, Shivaji Park. Readers will delve into its origins aimed at decongesting the city, and its evolution into a coveted residential area. Through interviews with friends, neighbors, and cultural icons such as Sachin Tendulkar, author Shanta Gokhale paints a matchless portrait of a neighborhood both dynamic and democratic. Gokhale not only celebrates the grace of Shivaji Park but also notes how redevelopment threatens the area's sense of community.
Just finished reading this lovely book on a storied Mumbai locality. The landscape and social life of Shivaji Park are sketched with sensitivity and authority.     
–
source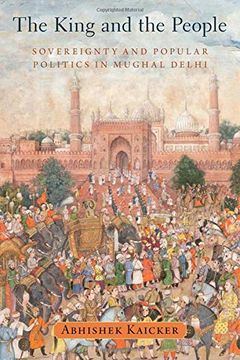 Explore the dynamic relationship between the Mughal emperor and his urban subjects in the heart of the Mughal empire. The King and the People offers a comprehensive account of the emergence of ordinary people as actors in a regime that saw them only as the ruled. Drawing on a wealth of sources from the seventeenth and eighteenth centuries, this book uncovers a formerly invisible urban panorama of soldiers, poets, merchants, and shoemakers. Learn about the rise of an urban culture of political satire, the practices of faith in everyday politics, and fresh perspectives on imperial sovereignty during an era of dizzying turmoil and heady possibilities. Accessible for specialists and lay readers alike, this lively and lucid book offers a unique window into the lives and ambitions of India's historic capital three hundred years ago.
I am halfway through Abhishek Kaicker's THE KING AND THE PEOPLE: SOVEREIGNTY AND POPULAR POLITICS IN MUGHAL DELHI. This is a brilliant book, painstakingly researched and elegantly written, both history from above and from below. I'm enjoying it hugely and learning a lot too. 1/3     
–
source
Gandhi in the Gallery by Sumathi Ramaswamy
The Death Script by Ashutosh Bhardwaj
India's Founding Moment by Madhav Khosla
Duties and Delights by Tzvetan Todorov
Bridging East and West by Prof. Chinmoy Guha
Imperfect by Sanjay Manjrekar
The Burning Forest by Nandini Sundar
Elephants and Kings by Thomas R. Trautmann
From Plassey to Partition and After by Śekhara Bandyopādhyāẏa
Defying the Odds by Devesh Kapur
Citizenship and Its Discontents by Niraja Gopal Jayal
Telling Times by Nadine Gordimer
A Life in Two Worlds by Sarala Behn
Gandhi and Bhagat Singh [Paperback] [Jan 01, 2012] Datta, V. N. by V. N. Datta
Dalit Diary, 1999-2003 by Chandra Bhan Prasad
The Environmentalism of the Poor by Juan Martinez-Alier
Soccer in Sun and Shadow by Eduardo Galeano
Something New Under the Sun by J. R. McNeill
The Construction of Religious Boundaries by Harjot Oberoi
The Rise of Islam and the Bengal Frontier, 1204-1760 by Richard M. Eaton
Politics, Women and Well-Being by Robin Jeffrey
Maulana Azad by V. N. Datta
Whigs and Hunters by E. P. Thompson
The Death of Nature by Carolyn Merchant
Small Is Beautiful by E. F. Schumacher
Autobiography of an Unknown Cricketer by Mukherjee S.
French Rural History by Marc Bloch
Jallianwala Bagh Massacreby V.N. Datta by