Sort by
Latest Recommendations First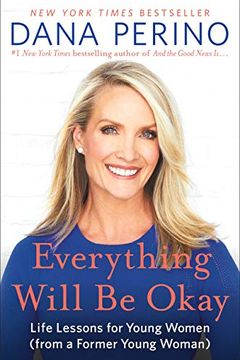 "Empowering Young Women to Overcome the Quarter-Life Crisis: A Bestselling Author's Advice on Success, Career, Life, and Relationships. Written by a Beloved Fox News Co-Host, this book offers practical tips and tools for navigating the challenges of early adulthood with confidence and resilience."
This is a must read for young women everywhere. I gave @DanaPerino's book #EverythingWillBeOkay to my daughter Rena as she prepares to graduate from college and start her professional career. Parents, this is a great gift! Rena loves it. #StrongWomen 💗     
–
source
Discover the inspiring story of a young girl born into the harsh wilderness of Idaho and raised by survivalists who shunned modern medicine and education. Despite lacking any formal schooling, she taught herself enough to gain admittance into Brigham Young University, leading her on a journey of self-invention that took her across oceans and continents to prestigious universities. Educated is a powerful memoir about the transformative power of knowledge and the struggle for self-discovery.
Just finished reading "Educated".This was an amazing book that shows the role culture plays in a person's life & the importance of an education.@tarawestover personal account of no formal education to receiving a PhD from Cambridge is extraordinary.Inspiring & touching read!     
–
source