Sort by
Latest Recommendations First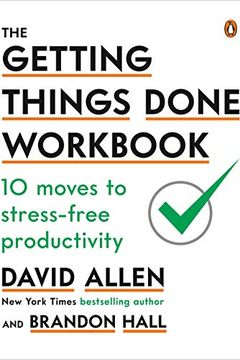 This step-by-step workbook is the perfect supplement to the popular productivity guide, Getting Things Done. The book provides practical and accessible tips on how to apply GTD concepts in daily life. Divided into easy-to-manage chapters, each one provides guidance on how to tackle common productivity challenges such as managing to-do lists and email overload. Both seasoned GTD users and newcomers can benefit from this handy guide, which offers immediate benefits and helps readers achieve sustained efficiency.
@mljanderson @PessoaBrain Whenever a student complains to me about problems managing time I given them a copy of this book (I keep a stack in the office):     
–
source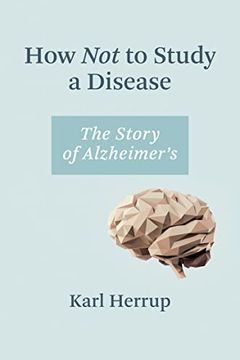 A neurobiologist offers insight into why past efforts to find a cure for Alzheimer's disease have failed, and a vision for future research. With frankness, he describes the red flags science ignored in the rush for a cure. However, his final message is optimistic, and he presents a new and sweeping vision for the field. This roadmap for future research covers drug development, basic research, and the role of scientific media. How Not to Study a Disease provides a concise yet comprehensive guide for anyone interested in finding a cure for Alzheimer's.
This book by @KarlHerrup is an outstanding overview of the failure of the last three decades of Alzheimer's disease research. Many important lessons for science more generally as well. (h/t @NicoleCRust for the recommendation!)     
–
source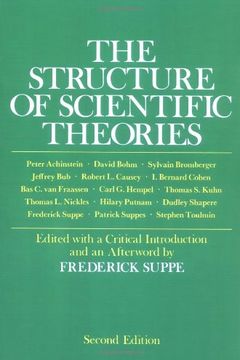 The Structure of Scientific Theories. This is a classic overview of the early history of philosophy of science through the 1970s. Super clear and reasonably opinionated. (was also the only book that I actually checked out physically from the library!)     
–
source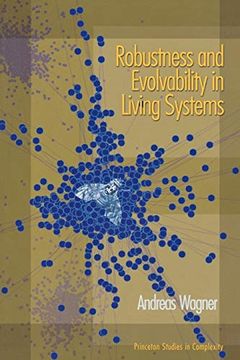 Unlock the mystery of how living things maintain their complexity despite constant genetic mutations with Robustness and Evolvability in Living Systems. Author Andreas Wagner explores the paradox of genetic instability and organism success, delving into everything from DNA and genetic networks to whole organisms. Discover how evolution finds and favors robust solutions to survival and reproduction, and how this robustness enhances future innovation. This groundbreaking analysis offers valuable insights for biologists, engineers, and social scientists alike.
Robustness and Evolvability in Living Systems by @WagnerEvolution theoretical biology r/t philosophy but dovetails well with the Wimsatt book. Really interesting overview of how robustness suffuses biological systems at all levels.     
–
source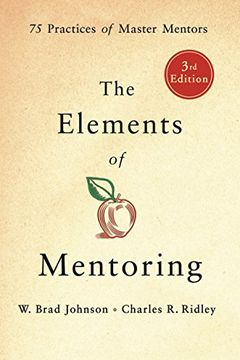 This book is the ultimate guide to mentoring. It summarizes the most important research on the topic and provides 65 concise truths for supervisors in all fields. Learn what makes an excellent mentor, how to set up a successful mentor-protégé relationship, and how to work through problems that may develop. This is a must-have for any mentor or mentor-to-be.
The Elements of Mentoring - I learned a ton about effective mentoring from this book, and have already made changes based on it.     
–
source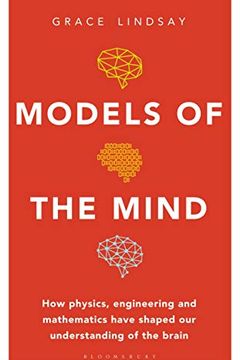 Models of the Mind
How Physics, Engineering and Mathematics Have Shaped Our Understanding of the Brain
Discover the language that allowed scientists to understand the essence of what 85 billion neurons do - mathematics. Computational neuroscientist Grace Lindsay delves into how mathematical models have helped us understand the brain's processes, such as decision-making and sensory processing, and how they create thoughts, perceptions, and actions. She walks readers through important concepts in modern neuroscience, highlighting the tensions that arise when bringing mathematical modeling into the messy details of biology. Follow Lindsay as she takes you on a journey through the history of neuroscience, from experiments on frogs to artificial neural networks. A must-read for anyone interested in understanding the mechanics of the mind.
Models of the Mind by @neurograce - I don't usually like reading trade neuroscience books, but this one is a great tour of computational neuroscience.     
–
source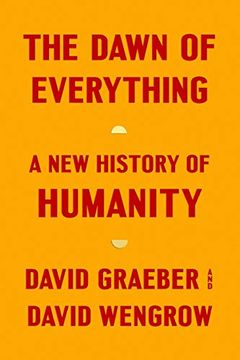 This groundbreaking book challenges our assumptions about social evolution and human history. The authors delve into the origins of farming, property, cities, democracy, slavery, and civilization itself, revealing unexpected and hopeful possibilities. Through research in archaeology and anthropology, they argue that human history is less set in stone than we tend to assume, and offer new ways of imagining freedom and organizing society. With formidable intellectual range and a faith in the power of direct action, this book is a must-read for anyone interested in rethinking the course of human history.
The Dawn of Everything by @davidgraeber & @davidwengrow - this book is absolutely mind-blowing. Will totally change how you think about the birth of civilization.     
–
source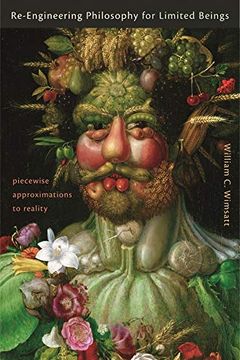 "Re-Engineering Philosophy for Limited Beings" by William C. Wimsatt is an intellectual tour of essays spanning thirty years, offering a philosophy for error-prone humans trying to understand messy systems in the real world. Wimsatt argues that our philosophy should be rooted in heuristics and models that work in practice, not only in principle, and offers new perspectives to deal with emerging natural and social complexities. This book offers a refreshing alternative to simplistic reductionism, demonstrating how to recalibrate our reductionistic and analytic methodologies for a transfigured philosophy."
@ThisIsIWT @psmaldino @KordingLab @EikoFried @fdabl @IrisVanRooij @HaneMaung It may be my favorite philosophy book of all time!     
–
source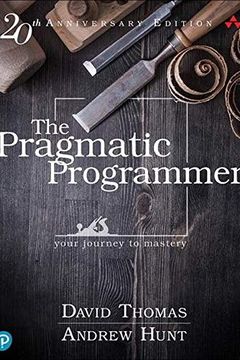 "Transform requirements into working, maintainable code that delights users with guidance from The Pragmatic Programmer. Updated with ten new sections and major revisions, this book covers topics from career development to architectural techniques for keeping software code flexible and reusable. Organized with self-contained sections and illustrated with compelling anecdotes and examples, this guide highlights the best practices and major pitfalls of software development. Whether you're new to coding or an experienced programmer, The Pragmatic Programmer's lessons will help you improve productivity, quality, and job satisfaction."
Currently reading The Pragmatic Programmer by @pragdave @PragmaticAndy which I would highly recommend! And it taught me a new term: "Heisenbug" - I.e. a bug that changes its behavior when you try to debug it.     
–
source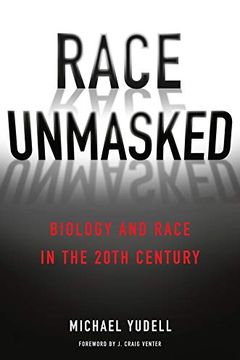 Race Unmasked
Biology and Race in the Twentieth Century (Race, Inequality, and Health)
Explore the controversial concept of race and its impact on American history with Race Unmasked. This thought-provoking book delves into the origins of commonly held beliefs about racial differences and the roots of the modern idea of race. Through exploring the work of notable scientists, Race Unmasked reveals how genetics and biological disciplines have both formed and preserved ideas of race and racism. A gripping history of science, this book illuminates the limitations of a racial worldview and offers insight into our evolving understanding of human diversity.
Race Unmasked is a great book by @PublicsHealth on the history of race in biology in the last century - highlights the ugly history of scientists (often "serious" ones) providing cover for racism, as well as the anti-racist scientists who stood up to them.     
–
source
How to Do Nothing by Jenny Odell
The Uninhabitable Earth by David Wallace-Wells
Bad Blood by John Carreyrou
How to Teach Programming by Greg Wilson
How Google Works by Eric Schmidt
The Art of Readable Code by Dustin Boswell