Sort by
Latest Recommendations First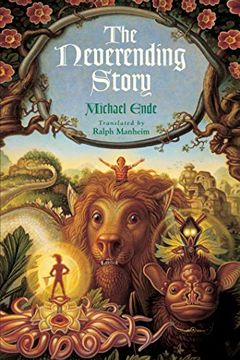 Escape into the magical world of Fantastica with Bastian Balthazar Bux, a shy bookworm who becomes a character in The Neverending Story. As he uncovers the danger of this enchanted world, he discovers that he's the chosen one to save it. Will he succeed in overcoming the barrier between reality and imagination to save Fantastica?
A magnificent book-     
–
source
In "Day of the Triffids," a freak cosmic event leaves most of the Earth's population blind, except for Bill Masen who must navigate a London filled with dangerous groups and lethal, mobile plants known as Triffids. This haunting catastrophe novel from the twentieth century is known for its vivid imagery of desolate streets and remains a powerful read today.
Great books- all 3!! And perfect Folio editions!!     
–
source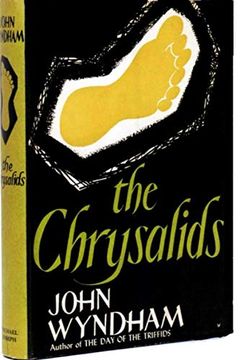 Dive into a world where genetic mutation has paralyzed society, and breeding true is a rare occurrence. Follow a community where deviations are punished and destroyed, and explore the anguished heart of those living in a world where the chances of survival are slim.
Great books- all 3!! And perfect Folio editions!!     
–
source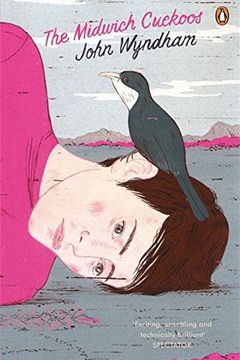 This thrilling sci-fi novel takes place in Midwich, a small English village where a silver object appears and causes all the residents to fall unconscious. Afterwards, all the women in the village are discovered to be pregnant with children who exhibit frightening abilities, and are unnaturally superior to their human counterparts. The Midwich Cuckoos is a classic tale of alien infiltration, exploring how our society responds when confronted with superior beings.
Great books- all 3!! And perfect Folio editions!!     
–
source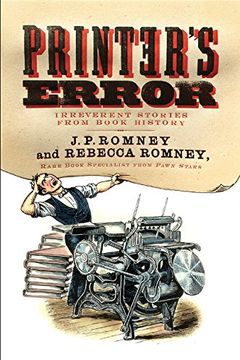 Printer's Error is a funny and entertaining history of printed books, filled with absurd moments in the lives of authors and printers. This book takes us on a journey through the oddly humorous history of Western printing and introduces curious episodes that have had a profound impact on our world. With stories like how the father of Western printing, Johannes Gutenberg, went mysteriously unrecognized for centuries, this book is a rollicking ride for anyone interested in the printed word.
Great book- and funny!     
–
source
This thrilling novel takes place over 24 hours in Inferno, Texas - a town on the brink of collapse due to gang violence, racial tensions, and a failing economy. However, things take a turn for the worse when an unidentified spacecraft, followed by an interstellar hunter known as Stinger, crash lands in the desert outside of town. Armed with advanced technology and a relentless mission to complete, Stinger threatens the existence of Inferno and the world beyond. Will the inhabitants of Inferno be able to survive the alien threat?
Book: Stinger by Robert McCammon.For some reason McCammon is still not as big as he should be. One of the finest genre writers working today     
–
source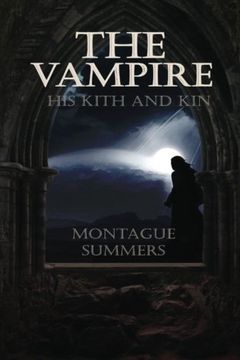 Explore the dark and mysterious world of vampirism with this philosophical study. Delving into the history of the vampire legend and the beliefs that have perpetuated it throughout the ages, this book offers a careful and detailed consideration of the many passions and circumstances that have shaped this timeless mythology. Perfect for fans of horror and the supernatural.
Book: The Vampire, his Kit and Kin by Montague Summers. One of the most engrossing books ever written on vampiric anthropology. Fundamental     
–
source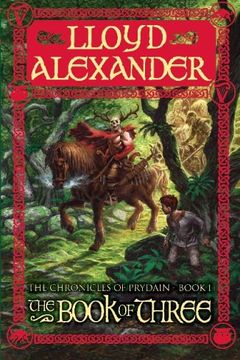 Explore an enchanting and perilous world alongside Taran and his followers as they confront the forces of evil led by the Horned King and his Cauldron-Born. The fate of the kingdom of Prydain rests on finding an invaluable secret hidden within an oracular pig named Hen Wen. Will Taran be able to save the kingdom and become the hero he's always wanted to be? Enter the mystical world of The Book of Three to find out.
Book: The Book of Three by Lloyd Alexander. The Chronicles of Prydain is a masterful book series full of magic and chills (Annuvin). Try it!     
–
source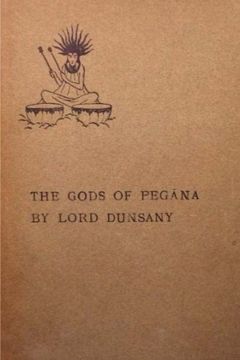 A classic book of short stories, linked by an invented pantheon of deities who dwell in Pegana. This significant literary work, which had been out of print for decades, has been curated by our staff and is part of our Classic Library collection. Enjoy the enriching experience of reading this wonderful classic.
Book: The Gods of Pegāna by Lord Dunsany. His very first, miraculous, book. Duns any is a poet, a conjurer and a master fantasist.     
–
source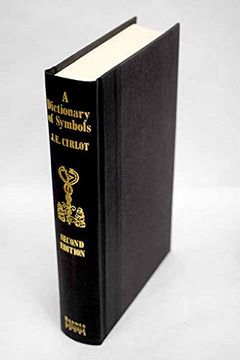 This comprehensive dictionary delves into the fascinating world of symbols, decoding their meaning and significance across cultures and history. With over 400 pages, readers will discover the hidden meanings behind everyday objects, from ancient myths to contemporary art. Written in English by Juan Eduardo Cirlot, this second edition is a must-have for anyone interested in symbolism and its role in human culture.
Book: A Dictionary of Symbols by J. E. Cirlot. A vital book. It helps me interpret paintings, cipher and decipher art and view the world.     
–
source
Pet Sematary by Stephen King
Heavenly Bodies by Paul Koudounaris
The Book of Monelle by Marcel Schwob
George R.R. Martin's Fevre Dream by George R. R. Martin
Kwaidan by Lafcadio Hearn
The Lost Thing by Shaun Tan
Dangerous Visions by Harlan Ellison
Making Movies by Sidney Lumet
The Illusion of Life by Ollie Johnston
The BOOK OF JOB by Stephen Mitchell
Sandkings by George R. R. Martin
Hitchcock by Francois Truffaut
The Vampire Tapestry by Suzy McKee Charnas
Serenade by James M. Cain