Sort by
Latest Recommendations First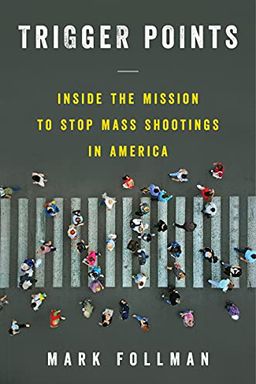 A groundbreaking book that gives hope in the fight against mass shootings. Award-winning journalist Mark Follman sheds light on the specialized teams of forensic psychologists, FBI agents, and other experts who are successfully preventing devastating attacks through a new approach of behavioral threat assessment. With real-time immersion in confidential threat cases and never-before-told accounts from perpetrators and survivors, Follman shows the potential of this new approach to save lives and prevent future tragedies. Trigger Points is an urgent read that offers a way forward at a time when the failure to prevent mass shootings has never been more costly.
His book on all of this, Trigger Points, came out last week. Especially if you have influence over schoo/workplace policies, highly recommend. We can *prevent* a lot of tragedy long before a potential shooter enters a school or office or movie theater.     
–
source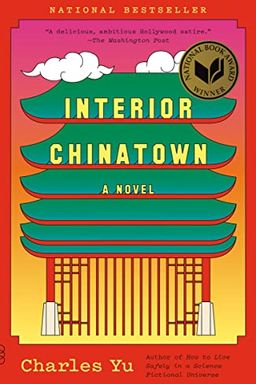 A funny and ambitious satire about race, pop culture, immigration, and assimilation, this deeply personal novel follows Willis Wu, a bit player in a procedural cop show. Wishing to be more than "Generic Asian Man," Wu dreams of being Kung Fu Guy, the most respected role for someone who looks like him. After stumbling into the spotlight, he uncovers the secret history of Chinatown and his own family. Infinitely inventive and exploring themes of pop culture, assimilation, and immigration, Interior Chinatown is a masterpiece that you won't be able to put down.#
Only 40 pages in but this book is so effing good, if you need a read that's funny and perceptive but willing to make hard observations with a light comedic touch     
–
source
A relatable and humorous story about Margaret, a girl who just moved to Farbook, NJ and is trying to fit in with her new friends Nancy, Gretchen, and Janie. As they form a secret club to talk about boys, bras, and getting their first periods, Margaret is happy to belong. But when her friends discover that she doesn't have religion, they're shocked, and Margaret must navigate her own special relationship with God. Her thoughts and feelings are relatable and authentic.
Saw @judyblume trending and I almost had a heart attack. She's fine. 50th anniversary of "Are You There God, It's Me Margaret" a book I cannot imagine going through puberty without.     
–
source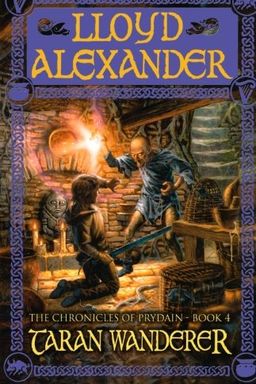 Taran Wanderer
The Chronicles of Prydain, Book 4 (The Chronicles of Prydain (4))
Embark on a quest with Taran and Gurgi as they journey through the magical land of Prydain in search of Taran's origins. Along the way, they meet witches, explore new realms and face hard lessons that help Taran discover who he truly is. Will they find what they're looking for in the mystical Mirror of Llunet? Find out in this enchanting tale of identity and self-discovery.
@DosDoubleDeuce those are amazing. and i think among the best written kids/YA books out there.     
–
source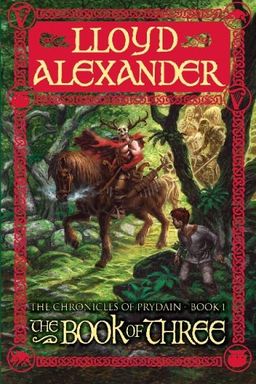 Explore an enchanting and perilous world alongside Taran and his followers as they confront the forces of evil led by the Horned King and his Cauldron-Born. The fate of the kingdom of Prydain rests on finding an invaluable secret hidden within an oracular pig named Hen Wen. Will Taran be able to save the kingdom and become the hero he's always wanted to be? Enter the mystical world of The Book of Three to find out.
@DosDoubleDeuce those are amazing. and i think among the best written kids/YA books out there.     
–
source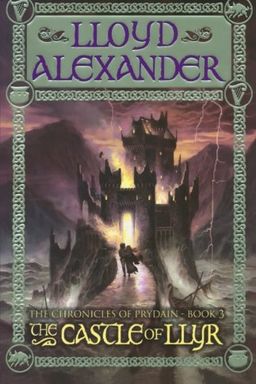 A princess must leave her home to train as a proper lady on the Isle of Mona. But she soon discovers her magical powers are sought after by the evil Queen Achren. When she is put under a spell, her friend Taran and companions embark on a perilous journey to save her. Will they be able to defeat the most evil enchantress in Prydain?
@DosDoubleDeuce those are amazing. and i think among the best written kids/YA books out there.     
–
source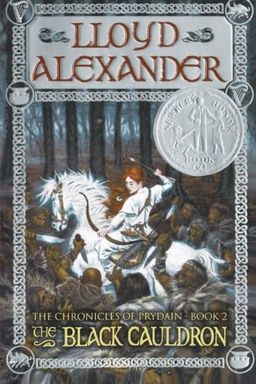 Join Taran, the Assistant Pig-Keeper, in his quest to wrest the black cauldron from Arawn and his deathless warriors. With his friends by his side, Taran must face the three enchantresses who seek to turn them all into toads. Will he be able to save Prydain from their evil grasp, and at what cost? Find out in this thrilling tale of bravery and sacrifice.
@DosDoubleDeuce those are amazing. and i think among the best written kids/YA books out there.     
–
source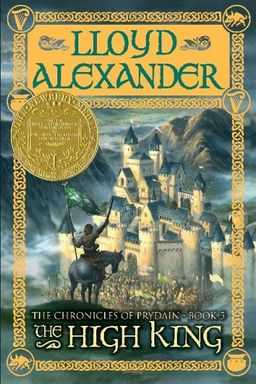 The High King
The Chronicles of Prydain, Book 5 (The Chronicles of Prydain (5))
Follow Assistant Pig-Keeper Taran and Prince Gwydion as they lead an army against the Death-Lord Arawn and his cohorts to retrieve the powerful sword of Dyrnwyn. Will Taran be able to make the ultimate sacrifice in a thrilling showdown with the evil Arawn and enchantress Achren? Find out in this epic tale of courage and heroism.
@DosDoubleDeuce those are amazing. and i think among the best written kids/YA books out there.     
–
source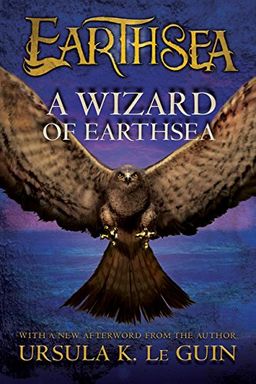 Embark on an epic journey of power and redemption with a young sorcerer named Ged, who unleashes a dark force upon the world in his pursuit of knowledge. Follow his quest to master the powerful words of magic, subdue a fierce dragon, and face death itself to restore balance to Earthsea.
@Durf Good point. Great book.     
–
source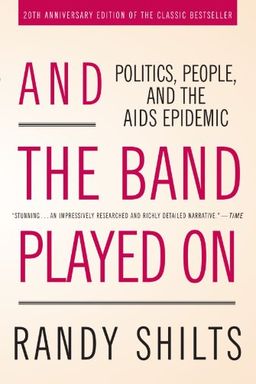 This investigative masterpiece delves into the spread of AIDS in the early 80s and the institutions that ignored or denied the threat. A modern classic, it changed the discourse surrounding AIDS and remains essential reading 20 years after its initial publication.
Book is great but the movie pretty great too and horrifying similar failure of politicized science, just a way shorter timetable now     
–
source
Sons of Wichita by Daniel Schulman