coolkyousinnjya Books
COOL KyoushinjaName (in native language): クール教信者Associated Names:Cool Kyou SinnjyaCOOL KyoushinshaCoolkyou ShinjaCoolkyou ShinjyaCoolkyoushinjaCool-kyou ShinjaZodiac: CancerBlood Type: BPixiv: クール教信者@新都社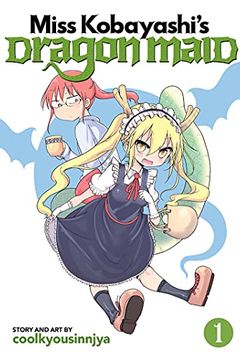 Get ready for a hilarious and heartwarming story about Miss Kobayashi and her new maid, Tohru... who just happens to be a dragon girl! Though Tohru despises humans, she adores Miss Kobayashi and works tirelessly to serve her. But with Tohru's dragon tendencies causing some trouble, Miss Kobayashi's daily life is far from ordinary. Join these two unlikely companions in a charming and captivating comedy that you won't want to put down.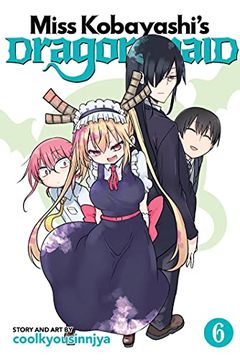 Indulge in a delightful and quirky read with "Miss Kobayashi's Dragon Maid". Follow the story of Miss Kobayashi, an average office worker who saves the life of a female dragon named Tohru. However, Tohru's gratitude comes in the form of living with Miss Kobayashi - with her magical ability to transform into a human girl (albeit with horns and a long tail) and a very persistent, amorous personality. But with the addition of a dragon roommate, Miss Kobayashi's life is about to take a sudden turn for the fun and bizarre. Get ready to be entertained by this charming 6 book series!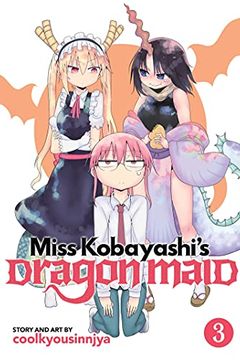 "Miss Kobayashi's Dragon Maid, Vol. 3" is an entertaining comedy manga series about an office worker named Miss Kobayashi who saves the life of a dragon and finds herself the object of its indebtedness and affection. The dragon, Tohru, takes on human form and becomes Miss Kobayashi's roommate, leading to a hilarious and unpredictable life. This manga is perfect for fans of Nichijou and Monster Musume and even has an anime adaptation. Get ready for a wild adventure with a magical transformation dragon maid by your side!"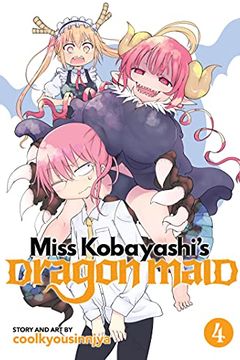 "Miss Kobayashi's Dragon Maid, Vol. 4" is a hilarious manga about a young office worker who unexpectedly finds herself living with a magical dragon who can transform into a human girl. With horns and a long tail, Tohru becomes Miss Kobayashi's persistent and amorous roommate, taking her on an exciting and unexpected journey that will turn her mundane life upside down."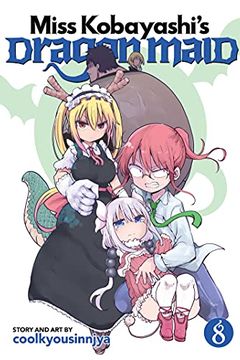 This comedic manga follows an office worker, Miss Kobayashi, who befriends a magical transforming dragon maid named Tohru. With her debt of gratitude to Miss Kobayashi, Tohru becomes her persistent and amorous roommate, causing chaos in her once-boring life. Adapted into an anime series, this tale of a unique friendship is not to be missed.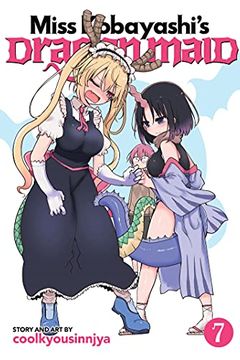 Join the adventure of a camping trip turned into a rescue mission as Elma takes on the responsibility of finding the lost youngsters in the mountains. Discover what unfolds in this thrilling volume of this beloved series.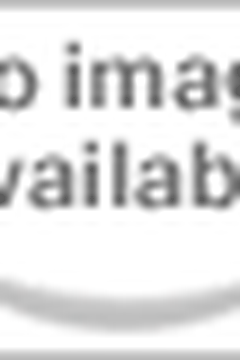 "Join Kanna, a cute and curious dragon, as she navigates the human world with her new family in this heartwarming tale. From attending school to making friends, Kanna's adventures are full of wonder and endearment. Discover a world where mythical creatures and humans come together in unexpected ways."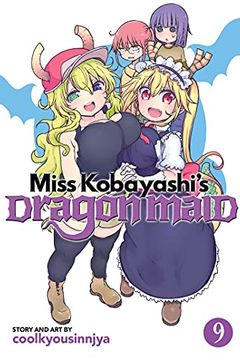 In Miss Kobayashi's Dragon Maid, Vol.9, life in a house full of dragons returns to "normal" after Kanna confronts her father. Tohru spices up her routine, Lucoa rethinks her role, and Ilulu's biological clock starts ticking. Kobayashi receives a life-changing opportunity from her boss that could alter her connection to the dragon world.
イルルとの闘いも決着し、再び平和が戻った小林家。メイドなドラゴン娘・トールは街のパトロールにメイド喫茶のバイトにと破天荒に大活躍! そんな中、普通の日常を送ることに抵抗を感じるイルル。一方、翔太はルコアとの関係に悩みを抱えていて…?大人気人外系コメディ!!...
This popular comedy manga series explores the unique relationships between humans and dragons, with characters experiencing everything from becoming a detective to realizing their true feelings for someone. The tenth volume continues to deliver on the series' promise of strange and diverse characters, as the distance between hearts and bodies affects their relationships. Don't miss out on this beloved supernatural series.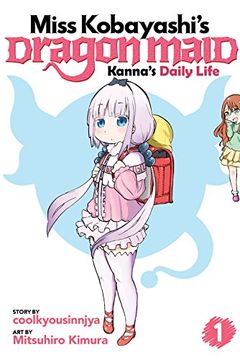 Miss Kobayashi's Dragon Maid by coolkyoushinja, Mitsuhiro Kimura
Miss Kobayashi's Dragon Maid by coolkyoushinja
Miss Kobayashi's Dragon Maid by coolkyoushinja, Ayami Kazama
Miss Kobayashi's Dragon Maid by coolkyoushinja, Ayami Kazama
Miss Kobayashi's Dragon Maid by Coolkyousinnjya
Miss Kobayashi's Dragon Maid by coolkyoushinja
小林さんちのメイドラゴン カンナの日常 8 [Kobayashi-san Chi no Maid Dragon by
Miss Kobayashi's Dragon Maid by Coolkyousinnjya
Miss Kobayashi's Dragon Maid by Coolkyousinnjya
Mononoke Sharing Vol. 3 by coolkyousinnjya
Monster Musume by Okayado
Mononoke Sharing Vol. 4 by Coolkyousinnjya
Mononoke Sharing, Vol. 2 by coolkyoushinja
Ojojojo, Vol. 3-4 by Coolkyousinnjya
Miss Kobayashi's Dragon Maid by Coolkyousinnjya
Ojojojo, Vol. 1-2 by Coolkyousinnjya
Ojojojo, Vol. 4 by coolkyoushinja
小林さんちのメイドラゴン 公式アンソロジー(2) [Miss Kobayashi's Dragon Maid Official Anthology 2] by
Ojojojo, Vol. 2 by coolkyoushinja
Miss Kobayashis Dragon Maid Vol 1-7 Books Collection Set by Coolkyoushinja
小林さんちのメイドラゴン 公式アンソロジー(1) [Miss Kobayashi's Dragon Maid Official Anthology 1] by
Ojojojo, Vol. 3 by coolkyoushinja
Mononoke Sharing, Vol. 1 by coolkyoushinja
バンブーコミックス 4コマセレクション まんがライフ&まんがライフオリジナル0号 by 秋月りす, 神仙寺瑛, 安西理晃, 東屋めめ, 山東ユカ, 宮成樂, 吉田美紀子, 板倉梓, すみれいこ, 遠藤淑子, あづま笙子, 大井昌和, 忍田鳩子, 深谷かほる, 小池恵子, 伊藤黒介, ナカタニd., 松本ぷりっつ, いがらしみきお, おーはしるい, 植田まさし, 重野なおき, みずしな孝之, むんこ, 竹本泉, 胡桃ちの, ハトポポコ, 桑田乃梨子, よしもとあきこ, 柘植文, カラスヤサトシ, クール教信者, 宇仁田ゆみ, 佐野妙, 曙はる, 瀬野反人, 松田円, 海月れおな, 渡邊, 碓井尻尾, 佐藤両々, 伊丹澄一, 黒田いずま, 神堂あらし, 渡辺伊織, 道端千揺, 後藤羽矢子, 犬上すくね, 小坂俊史, うず
Peach Boy Riverside, Vol. 1 by Coolkyousinnjya
Peach Boy Riverside 5 by Coolkyousinnjya