David Deida Books
David Deida is an American author who writes about the sexual and spiritual relationship between men and women.[1] His ten books have been published in 25 languages. He conducts spiritual growth and intimacy workshops and is one of the many founding associates at the Integral Institute. He has conducted research and taught classes at the University of California at Santa Cruz, Lexington Institute in Boston, San Jose State University and Ecole Polytechnique in Paris. He is the author of numerous essays, articles, and books on human spirituality including The Way of the Superior Man, Finding God Through Sex and Blue Truth and the autobiographical novel Wild Nights.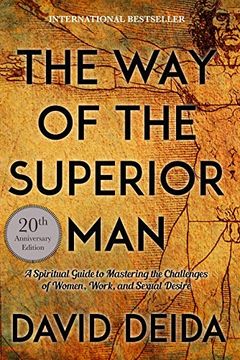 The Way of the Superior Man
A Spiritual Guide to Mastering the Challenges of Women, Work, and Sexual Desire
David Deida
-
2004-10-01

(first published in 1997)
This book delves into spirituality, relationships, and sexual desire to provide practical insights for men struggling with challenges in these areas. The author encourages men to move beyond toxic masculinity and the overly-sensitive archetype to embrace a fuller expression of consciousness and love. A classic that remains relevant today, this book is a must-read for any man seeking to give his best to the world.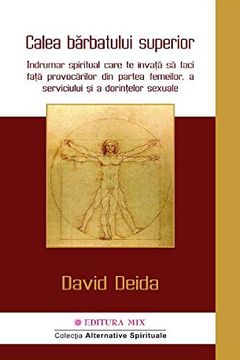 Discover how to overcome challenges from women, work, and sexual attraction with the expert guidance of David Deida. In "Superior Male Path," acclaimed author and renowned spiritual sexuality teacher offers direct advice, physical exercises, and techniques for men to lead a fulfilling life without compromises. With unfiltered honesty and bravery, Deida discusses strong sexuality alongside powerful spirituality.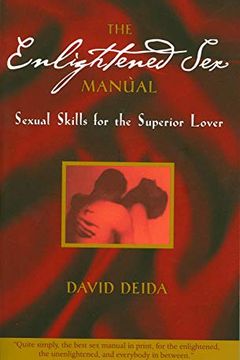 Discover the ultimate guide to intimacy and spiritual awakening in this groundbreaking manual for adventurous lovers. The Enlightened Sex Manual reveals that the secret to enlightenment and great sex are one and the same, presenting a complete program for sustaining "whole-body recognition of love's light" through the wild play of sexuality. Learn how to transform simple "skin friction" into bodily ecstasy, develop sexual abilities as gifts of heart rapture and bodily surrender, and achieve the principal types of orgasm-and all their varieties. Perfect for couples or individuals of every orientation who seek to deepen their connection through sexuality.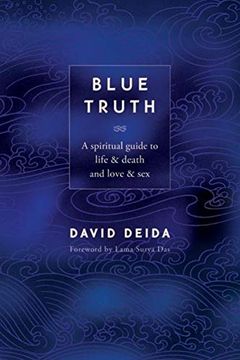 Blue Truth
A Spiritual Guide to Life & Death and Love & Sex
David Deida
-
2004-11-01

(first published in 2005)
Discover your unlimited potential and tap into your true heart with Blue Truth. David Deida offers a source of valuable insights and skills to aid in uncovering your purpose, passion, and unending love. With techniques for opening up to the present moment and understanding the complexities of intimate relationships, Blue Truth is an essential read for anyone looking to live their fullest life. Named one of the Best Spiritual Books of 2005, this personal growth guide is not to be missed.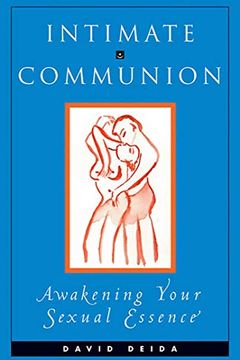 Discover how to have an intimate relationship that goes beyond typical sexually neutral roles. David Deida, internationally known for his work in personal growth and intimate relationships, shares his deep understandings and effective techniques refined through 20 years of research and spiritual practice. Keep your relationships growing with spirituality and passion with this expert guide.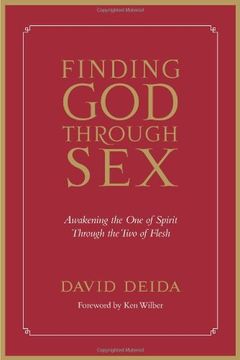 Explore the depths of intimacy and discover a new way to love through spiritual sexuality in this revolutionary book. David Deida, an internationally renowned expert on the subject, offers direct instruction and provocative vignettes that illustrate the distinct yet complementary avenues men and women can travel to find untamed passion and sacred unity. With wisdom gained from 30 years of work with thousands of couples, Deida presents a unique path to the divine through erotic acts of devotional surrender. This unparalleled roadmap will guide you to love as the cosmos loves, remembering itself as One.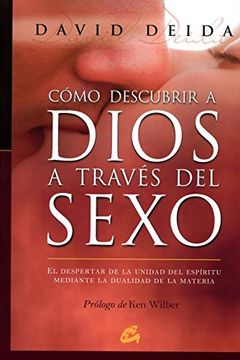 Explore your unique sexual path to the divine with this book. International expert on spiritual sexuality, David Deida presents a revolutionary new way to love where sex becomes an act of devotional surrender. Through provocative vignettes and direct instruction, Deida guides both men and women towards untamed passion and sacred unity. This unparalleled road map provides a new avenue for sexual exploration to experience love like the cosmos loves.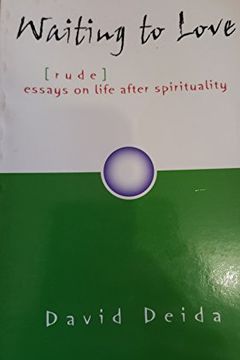 "Waiting To Love" challenges the common misconception that spirituality is only about feeling good. David Deida's essays reveal the true nature of freedom - surrendering to the present moments with an open heart. Explore the flames of real love, spontaneous liberation, and lasting transformation with Deida and discover who you really are.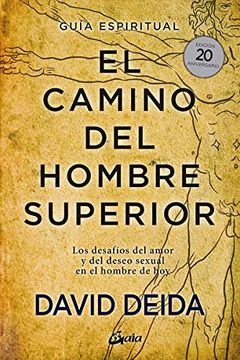 Discover the ultimate spiritual guide for men with El camino del hombre superior. In this 20th anniversary edition, David Deida tackles the most important issues facing men today and offers practical guidance to live a fulfilling and authentic life. Deida challenges men to evolve beyond outdated masculine ideals and discover the unity of heart and determination through complete consciousness and love. This book offers the ultimate reward for modern men; intimate and open-hearted living in the present moment.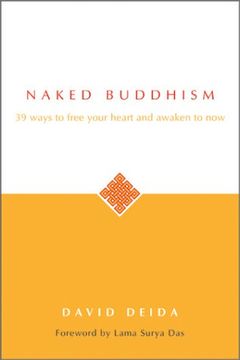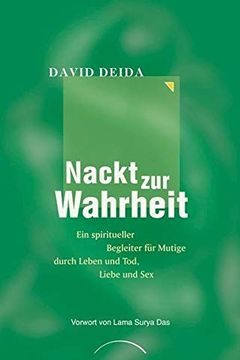 Wild Nights by David Deida
Dear Lover by David Deida
It's A Guy Thing by David Deida
Üstün Erkegin Yolu by David Deida
Instant Enlightenment by David Deida
The Red Realm by David Deida