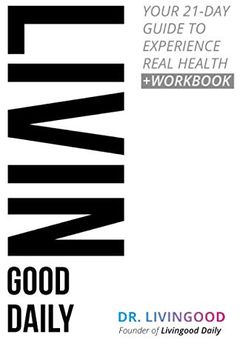 Livingood Daily
Your 21-Day Guide to Experience Real Health
Dr. Livingood
-
2017-12-24
America takes 75% of the worlds medications and seven out of ten people die of chronic and preventable diseases. The health care system meant to remedy this problem is now the third leading cause of death itself. This exists because we often ignore our health or assume we are healthy until disease hits. Then once disease hits we manage the sickness...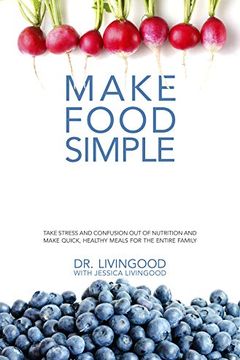 Make Food Simple
Take the Stress and Confusion Out of Nutrition And Make Quick, Healthy Meals For the Entire Family ((BLACK AND WHITE VERSION))
6 out of 10 people now live with a chronic disease like heart disease, diabetes, or cancer. The current "sick care" approach is to treat these conditions with drugs and surgeries as opposed to getting to the cause and prevent them in the first place. 90% of disease is driven by our lifestyle choices, especially what we put on our dinner plate. It's...