Gordon MacDonald Books
Gordon MacDonald has been a pastor and author for over forty years. For many years he pastored Grace Chapel in Lexington, Massacusetts and continues to serve as Pastor Emertius. He has also provided leadership to influential ministries such as Intervarsity Christian Fellowship, which he served as President for three years, and World Relief, which he currently serves as Chairman. Gordon's best-selling books include Ordering Your Private World, Mid-Course Correction and, most recently, A Resilient Life. He also writes and serves as Editor-at-Large for Christianity Today's Leadership Journal. When not writing, leading or speaking at conferences, Gordon and his wife Gail can be found hiking the trails of New England.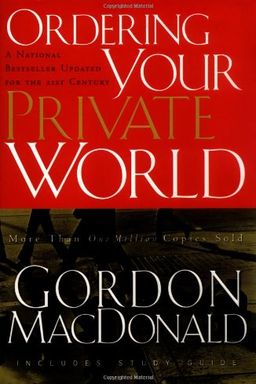 Ordering Your Private World by Gordon MacDonald is a must-read for anyone struggling to balance their spiritual life with their busy schedule. This book addresses the common misconception that being busy equates to being spiritual, while providing practical tips on cultivating inner success for public effectiveness. MacDonald's timeless wisdom will equip you to organize your private world and achieve balance in every aspect of your life.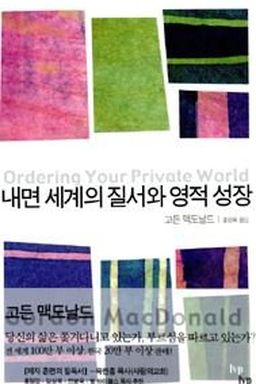 Explore the essential theme of cultivating a balanced, organized private life in this insightful book. With our modern society focusing on public accomplishments, it's easy to overlook the spiritual side that requires just as much attention. Author Gordon MacDonald delves into the importance of balancing your private and public life, providing tools to help readers find inner victory. This updated version provides valuable insights and guidance for anyone looking to improve their overall well-being.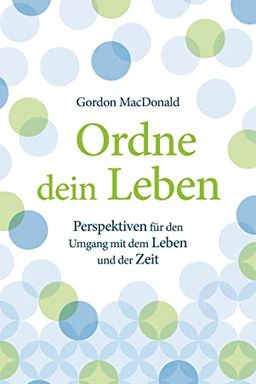 Ordne dein Leben
Perspektiven für den Umgang mit dem Leben und der Zeit. (German Edition)
Gordon MacDonald
-
2003-01-07

(first published in 1983)
Get ready to revolutionize the way you organize your life with this must-read book. In today's busy world, we often forget to focus on our spiritual well-being. Author Gordon MacDonald's timely update of Ordering Your Private World teaches us how to live life from the inside out, cultivating a sense of inner peace and balance that will ultimately lead to a more effective public life. Stop neglecting your personal life and gain the victory you need to succeed - buy this book today!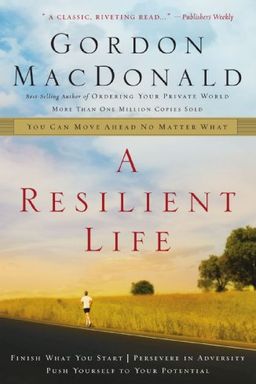 A Resilient Life
You Can Move Ahead No Matter What
Gordon MacDonald
-
2006-04-04

(first published in 2000)
Develop resilience and run life's race with intentionality and grace. In A Resilient Life, veteran pastor and bestselling author Gordon MacDonald shares how to cultivate resilience - the courage and ability to keep running even in the toughest of times. Drawing from his own experiences as a champion runner, MacDonald shares how to build stamina and grit, anticipate obstacles, and bond with others who share your commitment to finishing strong. With this wisdom, you can weather adversity, overcome challenges, and achieve God's best for your life.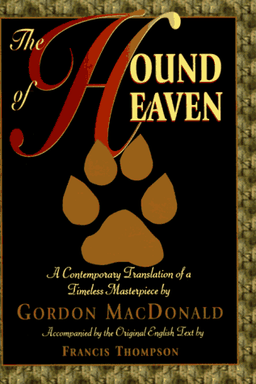 The Hound of Heaven
A Contemporary Translation of a Timeless Masterpiece
Gordon MacDonald, Francis Thompson
-
1988-08-01

(first published in 1900)
Uncover the truth about the New World Order with this eye-opening book. Written by a descendant of Patrick Henry and Woodrow Wilson, you'll discover who is behind this global agenda and how it's affecting your life today. Find out what you can do to take back control.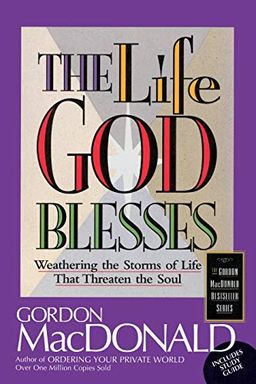 The Life God Blesses
Weathering The Storms Of Life That Threaten The Soul
Gordon MacDonald
-
1997-05-12

(first published in 1994)
Discover the path to a blessed life with this insightful book. Written by author and pastor, Gordon MacDonald, it delves into the disciplines, convictions, silence, beauty, and spirit that help prepare the soul to recognize and receive God's blessings. Drawing wisdom from the Bible and the experiences of historical figures, MacDonald guides readers through the necessary steps to develop a mature soul capable of weathering life's storms.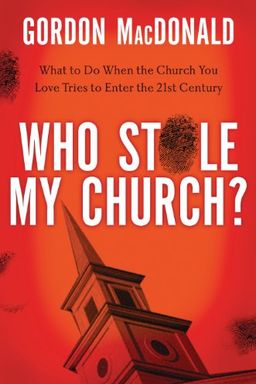 Who Stole My Church?
What to Do When the Church You Love Tries to Enter the 21st Century
Gordon MacDonald
-
2008-01-01
Are you feeling like your church has been taken over by modern trends and megachurches? You're not alone. In "Who Stole My Church?", author Gordon MacDonald uses relatable characters and examples to show readers how to navigate change in their congregations. He argues that change is natural and necessary for the church to thrive, even if it means embracing new technology and worship styles. Don't miss this insightful and timely book on the state of modern Christianity.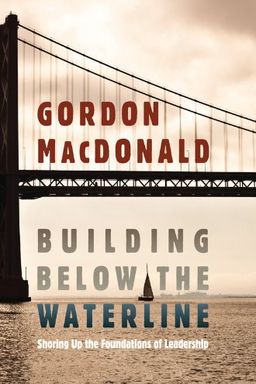 Explore a diverse range of topics that encompass spiritual formation, pastoral duties, personal restoration, and overcoming challenging aspects of life in this compelling collection of essays. Drawing on biblical truth, deep experience, and spiritual guidance, this book is a must-read for anyone seeking to navigate life's complexities with grace and wisdom.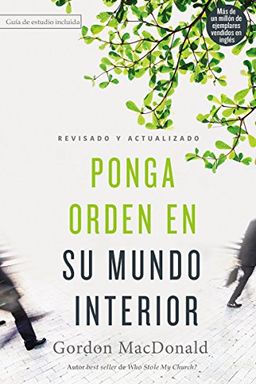 Find spiritual organization and inner victory with this classic guide. Gordon MacDonald tackles the battle within to show readers how to cultivate true effectiveness by ordering their inner world. With endorsements from Charles Swindoll and Bill Hybels, this book will equip a new generation to prioritize their spiritual lives and find balance amidst their many responsibilities.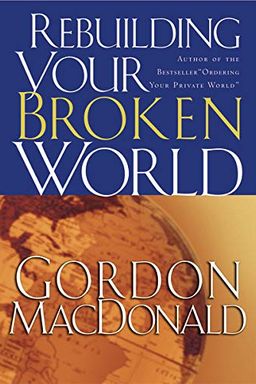 Discover how to rebuild your life when your plans and strategies fall apart with Rebuilding Your Broken World. Gordon MacDonald shares lessons from personal experience on the sources of pain and humiliation, discussing the long- and short-term consequences of a broken personal world. Find encouragement and answers to the question everyone asks: is there a way back?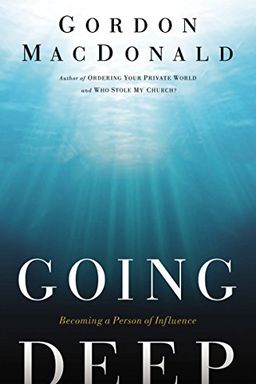 Tiefgänger by Gordon MacDonald
The Road We Must Travel by Francis Chan, Bill Hybels, Eugene Peterson
When Men Think Private Thoughts by Gordon MacDonald
The Effective Father by Gordon MacDonald
Restoring Joy by Gordon MacDonald
Joachim Schmid by Joan Fontcuberta, Frits Gierstberg, Stephen Bull, Jan-Erik Lundström, Val Williams
Restoring Your Spiritual Passion by Gordon MacDonald
Surviving the Unthinkable by Don J. Payne
Magnificent Marriage by Gordon MacDonald
Du machst mich stark by Gordon MacDonald
Une vie intérieure ordonnée by Gordon MacDonald
The Secret about Skull Island by Gordon Macdonald
Adam Broomberg & Oliver Chanarin by Julian Stallabrass
Quality, Evidence and Effectiveness in Health Promotion by
Secrets of the Generous Life by Gordon MacDonald
Christ-Following by Trevor Hudson
If Those Who Reach Could Touch by Gordon MacDonald
A Resilient Life Study Guide by Gordon MacDonald
Rediscovering Yourself by Gordon MacDonald
Worshiping Through Grief by Chuck Smith Jr, Carla Brewington, Darlene Zschech, Lester Ruth, Brian McLaren, Mark D. Roberts, Hughes Oliphant Old, Gordon MacDonald, Martin E. Marty
Your Private World by Gordon MacDonald
The Long Term Impacts of Increasing Atmospheric Carbon Dioxide Levels by Gordon MacDonald
Christ Followers in the Real World by Gordon MacDonald
Resilient Life Participant's Guide by Gordon MacDonald
It's Wrong to Wish on Space Hardware by Caroline Smith
Facing Turbulent Times by Gordon MacDonald
Heart Connections by Gordon MacDonald, Gail MacDonald
Affirmation & Rebuke by Gordon MacDonald, Gail MacDonald
Photoworks (biannual magazine) Issue 13 by Featuring folios by:
A Heart for the Master by Gordon MacDonald, Gail MacDonald
BeScrooged by Gordon MacDonald, Mark MacDonald
Good-Bye, Grant Street by Gordon MacDonald
Photoworks, Issue 15 by with folios by:
Till the Heart be Touched by Gordon MacDonald, Gail Macdonald
Mid-Course Correction by Gordon MacDonald
Renewing Your Spiritual Passion by Gordon MacDonald
There's No Place Like Home by Gordon MacDonald
Forging A Real World Faith by Gordon MacDonald
Glimpses of Heaven by Christianity Today
Action Plan for Great Dads (Pocket Guide) by Gordon MacDonald
Living At High Noon by gordon-macdonald
Acadian History Hidden in Plain Sight by Gordon Macdonald
Generosity by Gordon MacDonald
Experience God Every Day by Gordon MacDonald, Carter Moss, Carolyn Arends
Charlie Feist Activities Charlie Feist Tricks, Games & Agility Includes by Gordon MacDonald
Oak Island and the Battle for Acadie by Gordon Macdonald