Gordon MacDonald Books
Gordon MacDonald has been a pastor and author for over forty years. For many years he pastored Grace Chapel in Lexington, Massacusetts and continues to serve as Pastor Emertius. He has also provided leadership to influential ministries such as Intervarsity Christian Fellowship, which he served as President for three years, and World Relief, which he currently serves as Chairman. Gordon's best-selling books include Ordering Your Private World, Mid-Course Correction and, most recently, A Resilient Life. He also writes and serves as Editor-at-Large for Christianity Today's Leadership Journal. When not writing, leading or speaking at conferences, Gordon and his wife Gail can be found hiking the trails of New England.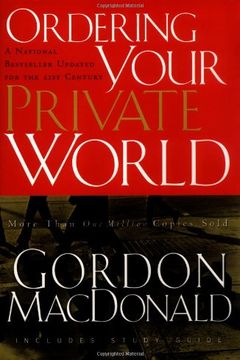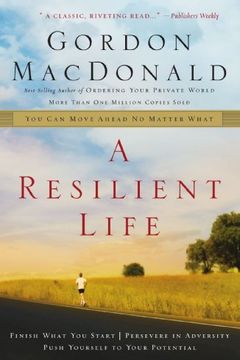 A Resilient Life
You Can Move Ahead No Matter What
Gordon MacDonald
-
2006-04-04

(first published in 2000)
"It makes little difference how fast you can run the 100 meters when the race is 400 meters long. Life is not a sprint; it is a distance run, and it demands the kind of conditioning that enables people to go the distance."—Gordon MacDonald Running Strong Whose heart doesn't leap at the sight of a beautifullyconditioned runner, effortlessly gliding ...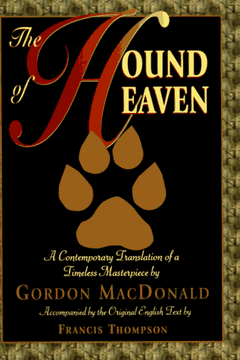 The Hound of Heaven
A Contemporary Translation of a Timeless Masterpiece
Gordon MacDonald, Francis Thompson
-
1996-12-01

(first published in 1900)
Written by a descendant of both Patrick Henry and Woodrow Wilson, New World Order reveals just who is behind the New World Order, what they want, how they are affecting your life today, and what can you can do about it....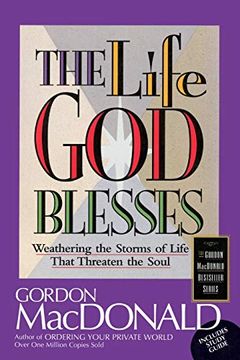 The Life God Blesses
Weathering The Storms Of Life That Threaten The Soul
Gordon MacDonald
-
1997-05-14

(first published in 1994)
In The Life God Blesses, author and pastor Gordon MacDonald asks the question, are we prepared to weather the storms of life? In this book, MacDonald steers us toward the disciplines, convictions, silence, beauty, and spirit that feed and prepare the soul to recognize and recieve God's blessing.MacDonald reaches into the Bible and into the experien...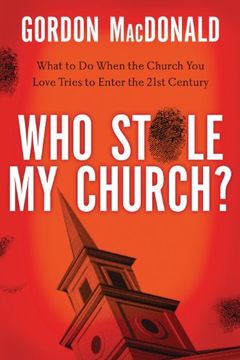 Who Stole My Church?
What to Do When the Church You Love Tries to Enter the 21st Century
Gordon MacDonald
-
2010-01-11

(first published in 2008)
Has your Church been Hijacked? Millions of people in their fifties, sixties, and seventies feel their churches have been hijacked by church-growth movements characterized by loud praise bands, constant PowerPoint presentations, and cavernous megachurches devoid of any personal touch. They are bewildered by the changes, and are dropping out after th...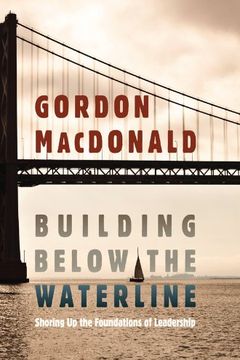 Anchored in Biblical truth, spiritual guidance and life experience, this collection of essays covers a wide range of matters: spiritual formation, pastoral duties, personal restoration and renewal, difficult issues and troublesome people....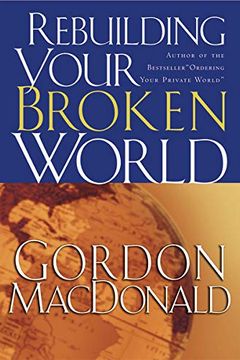 What happens when your ideals and desires, plans and strategies, all go awry? From what sources might one find the resolve to begin a rebuilding process? "The fact is," writes Gordon MacDonald in Rebuilding Your Broken World, "the God of the Bible is a God of the rebuilding process. And not enough broken people know that."No stranger himself to bro...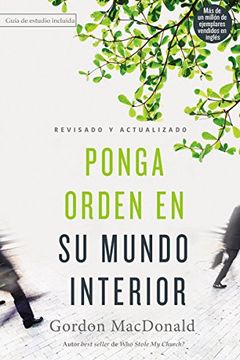 ¿Alguien ha visto mi tiempo? Lo he perdido.Tenemos horarios, calendarios computarizados, teléfonos inteligentes y notas adhesivas para ayudarnos a organizar nuestros asuntos y nuestra vida social diaria. Pero ¿qué pasa con la organización de la otra parte de nuestras vidas, el lado espiritual?Uno de los grandes campos de batalla se encuentra dentro...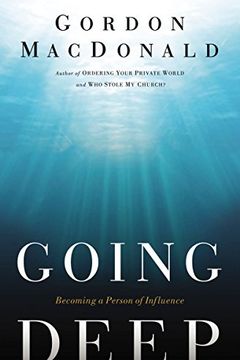 Going Deep
Becoming A Person of Influence
Gordon MacDonald
-
2011-10-17
The future of the Christian faith will not be determined by the number of people who fill the pews but by the spiritual depth of those people. Pastor Gordon MacDonald revisits the fictional New England congregation of his critically acclaimed book Who Stole My Church to deal with a new dilemma: What's his church's story? What is it doing that justi...
But why? Why would a young urbanite leave the comforts of home and walk 65 days through rain and hail and scorching sun? So begins A Way, the recounting of a young woman's pilgrimage along the Camino di Santiago from France through Spain, with nothing more than the bag on her back and her husband by her side. It tells of the people met (the quirky ...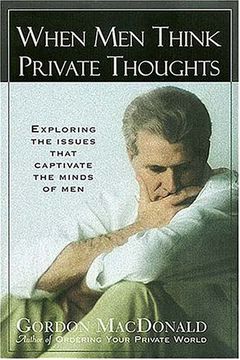 Tiefgänger by Gordon MacDonald
The Effective Father by Gordon MacDonald
Restoring Joy by Gordon MacDonald
Surviving the Unthinkable by Don J. Payne
Joachim Schmid by Joan Fontcuberta, Frits Gierstberg, Stephen Bull, Jan-Erik Lundström, Val Williams
Adam Broomberg & Oliver Chanarin by Julian Stallabrass
Magnificent Marriage by Gordon MacDonald
Une vie intérieure ordonnée by Gordon MacDonald
Worshiping Through Grief by Chuck Smith Jr, Carla Brewington, Darlene Zschech, Lester Ruth, Brian McLaren, Mark D. Roberts, Hughes Oliphant Old, Gordon MacDonald, Martin E. Marty
The Secret about Skull Island by Gordon Macdonald
Restoring Your Spiritual Passion by Gordon MacDonald
Secrets of the Generous Life by Gordon MacDonald
The Road We Must Travel by Francis Chan, Bill Hybels, Eugene Peterson
Christ-Following by Trevor Hudson
If Those Who Reach Could Touch by Gordon MacDonald
Du machst mich stark by Gordon MacDonald
BeScrooged by Gordon MacDonald, Mark MacDonald
A Resilient Life Study Guide by Gordon MacDonald
Rediscovering Yourself by Gordon MacDonald
Your Private World by Gordon MacDonald
The Long Term Impacts of Increasing Atmospheric Carbon Dioxide Levels by Gordon MacDonald
Christ Followers in the Real World by Gordon MacDonald
Resilient Life Participant's Guide by Gordon MacDonald
It's Wrong to Wish on Space Hardware by Caroline Smith
Facing Turbulent Times by Gordon MacDonald
Heart Connections by Gordon MacDonald, Gail MacDonald
Affirmation & Rebuke by Gordon MacDonald, Gail MacDonald
Quality, Evidence and Effectiveness in Health Promotion by
Photoworks (biannual magazine) Issue 13 by Featuring folios by:
A Heart for the Master by Gordon MacDonald, Gail MacDonald
Good-Bye, Grant Street by Gordon MacDonald
Photoworks, Issue 15 by with folios by:
Ordne dein Leben by Gordon MacDonald
There's No Place Like Home by Gordon MacDonald
Renewing Your Spiritual Passion by Gordon MacDonald
Mid-Course Correction by Gordon MacDonald
Glimpses of Heaven by Christianity Today
Till the Heart be Touched by Gordon MacDonald, Gail Macdonald
Forging A Real World Faith by Gordon MacDonald
Action Plan for Great Dads (Pocket Guide) by Gordon MacDonald
Living At High Noon by gordon-macdonald
Generosity by Gordon MacDonald
Acadian History Hidden in Plain Sight by Gordon Macdonald
Experience God Every Day by Gordon MacDonald, Carter Moss, Carolyn Arends
Charlie Feist Activities Charlie Feist Tricks, Games & Agility Includes by Gordon MacDonald
Oak Island and the Battle for Acadie by Gordon Macdonald
Ordering your private world korean by Gordon MacDonald