Jennifer Lynn Barnes Books
Jennifer Lynn Barnes (who mostly goes by Jen) was born in Tulsa, Oklahoma. She has been, in turn, a competitive cheerleader, a volleyball player, a dancer, a debutante, a primate cognition researcher, a teen model, a comic book geek, and a lemur aficionado. She's been writing for as long as she can remember, finished her first full book (which she now refers to as a "practice book" and which none of you will ever see) when she was still in high school, and then wrote Golden the summer after her freshman year in college, when she was nineteen. Jen graduated high school in 2002, and from Yale University with a degree in cognitive science (the study of the brain and thought) in May of 2006. She'll be spending the 2006-2007 school year abroad, doing autism research at the University of Cambridge in the United Kingdom.
Three casinos. Three bodies. Three days.After a string of brutal murders in Las Vegas, Cassie Hobbes and the Naturals are called in to investigate. But even with the team's unique profiling talents, these murders seem baffling: unlike many serial killers, this one uses different methods every time. All of the victims were killed in public, yet the ...
New victims. New betrayals. New secrets.When Cassie Hobbes joined the FBI's Naturals program, she had one goal: uncover the truth about her mother's murder. But now, everything Cassie thought she knew about what happened that night has been called into question. Her mother is alive, and the people holding her captive are more powerful—and dangerous...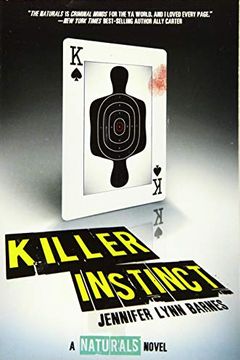 Seventeen-year-old Cassie Hobbes has a gift for profiling people. Her talent has landed her a spot in an elite FBI program for teens with innate crime-solving abilities, and into some harrowing situations. After barely escaping a confrontation with an unbalanced killer obsessed with her mother's murder, Cassie hopes she and the rest of the team can...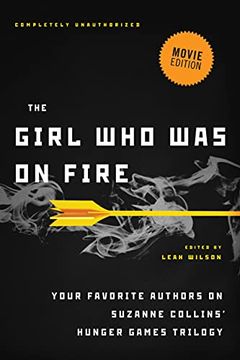 Katniss Everdeen's adventures may have come to an end, but her story continues to blaze in the hearts of millions worldwide.In The Girl Who Was on Fire, thirteen YA authors take you back to Panem with moving, dark, and funny pieces on Katniss, the Games, Gale and Peeta, reality TV, survival, and more. From the trilogy's darker themes of violence an...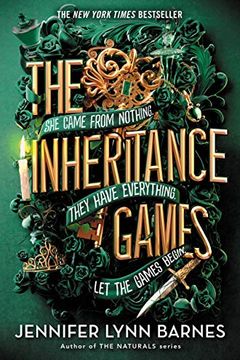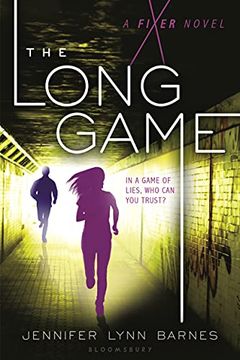 The Long Game
A Fixer Novel (The Fixer Book 2)
Jennifer Lynn Barnes
-
2016-06-07
The Kendricks help make the problems of the Washington elite disappear…but some secrets won't stay buried.For Tess Kendrick, a junior at the elite Hardwicke School in Washington, D.C., fixing runs in the family. But Tess has another legacy, too, one that involves power and the making of political dynasties. When Tess is asked to run a classmate's c...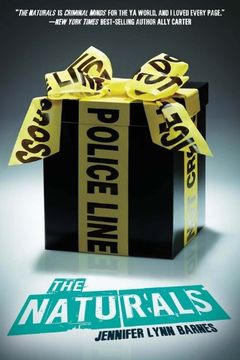 The Naturals
Jennifer Lynn Barnes
-
2014-10-07

(first published in 2013)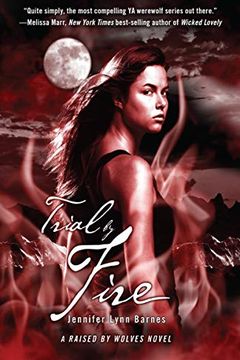 Trial by Fire
Jennifer Lynn Barnes
-
2016-08-01

(first published in 2011)
There can only be one alpha.  Bryn is finally settling into her position as alpha of the Cedar Ridge Pack—or at least, her own version of what it means to be alpha when you're a human leading a band of werewolves. Then she finds a teenage boy bleeding on her front porch. Before collapsing, he tells her his name is Lucas, he's a Were, and Bryn's pro...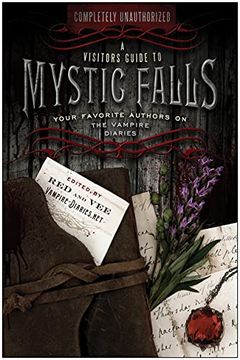 The Vampire Diaries, the television series based on the iconic books by L.J. Smith, has already managed to captivate millions of viewers with its unique mix of immortal romance and very human drama.In A Visitor's Guide to Mystic Falls, YA authors—led by Red and Vee of premier Vampire Diaries resource Vampire-Diaries.net—take a closer look at Mystic...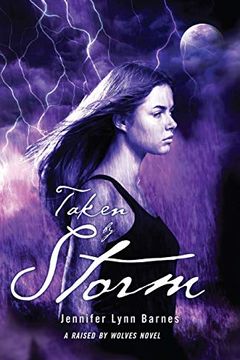 Twelve by Jennifer Lynn Barnes
Deadly Little Scandals by Jennifer Lynn Barnes
The Lovely and the Lost by Jennifer Lynn Barnes
Killer Spirit by Jennifer Lynn Barnes
The Hawthorne Legacy by Jennifer Lynn Barnes
The Naturals Boxed Set [4-Book Paperback Boxed Set] by Jennifer Lynn Barnes
Raised by Wolves by Jennifer Lynn Barnes
Every Other Day by Jennifer Lynn Barnes
Little White Lies by Jennifer Lynn Barnes
Perfect Cover by Jennifer Lynn Barnes
Enthralled by Melissa Marr
Fate by Jennifer Lynn Barnes
Golden by Jennifer Lynn Barnes
Tattoo by Jennifer Lynn Barnes
Platinum by Jennifer Lynn Barnes
Nobody by Jennifer Lynn Barnes