Jennifer Lynn Barnes Books
Jennifer Lynn Barnes (who mostly goes by Jen) was born in Tulsa, Oklahoma. She has been, in turn, a competitive cheerleader, a volleyball player, a dancer, a debutante, a primate cognition researcher, a teen model, a comic book geek, and a lemur aficionado. She's been writing for as long as she can remember, finished her first full book (which she now refers to as a "practice book" and which none of you will ever see) when she was still in high school, and then wrote Golden the summer after her freshman year in college, when she was nineteen. Jen graduated high school in 2002, and from Yale University with a degree in cognitive science (the study of the brain and thought) in May of 2006. She'll be spending the 2006-2007 school year abroad, doing autism research at the University of Cambridge in the United Kingdom.
A gripping murder mystery novel that follows Cassie Hobbes and the Naturals as they investigate a string of brutal murders in Las Vegas. With unique profiling talents, the team is faced with an elusive serial killer who uses different methods for each kill, leaving them baffled. Hidden in the numbers tattooed on the victims' wrists is a code, and the closer they get to decoding it, the more dangerous the case becomes. Meanwhile, Cassie uncovers a personal mystery that adds to the already tense situation. Will the Naturals be able to solve the case before it's too late?
The FBI's Naturals program is thrust into a dangerous and unpredictable situation when a member's mother, thought to be murdered, is found alive and held captive. As the team races against time to uncover the truth about her captors, they find themselves becoming the hunted in a thrilling and deadly game.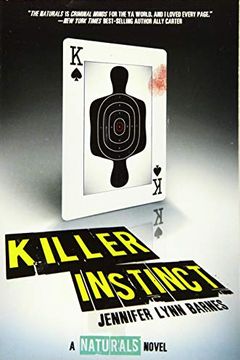 A seventeen-year-old teenager lands a spot in an elite FBI program for teens with innate crime-solving abilities, putting her in some dangerous situations. After escaping a killer, Cassie hopes to solve cold cases from afar, but soon after, she and her team are pulled into an active case where victims of a brutal new serial killer start turning up. Will they be able to solve the mystery before the killer strikes again? A thrilling novel with unexpected twists that will keep readers on the edge of their seats.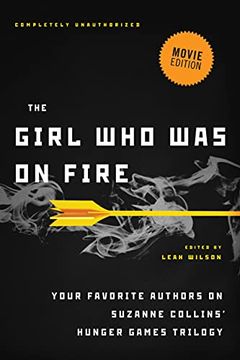 Explore the world of Panem beyond Katniss Everdeen's adventure with The Girl Who Was on Fire. This collection of moving, dark, and funny pieces from thirteen YA authors uncovers the darker themes of violence and social control, as well as the fashion and weaponry of The Hunger Games. Discover how the Games affect the brain and how the rebellion relates to the War on Terror. Plus, learn why the answer to "Peeta or Gale?" isn't as interesting as the question itself. This must-read collection covers all three books in the trilogy.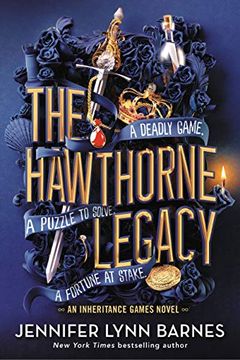 Embark on a thrilling journey of intrigue, riches, and romance in this must-read sequel. Avery Grambs becomes the sole heir to a massive fortune, and sets out to uncover the mystery of why she was chosen over the Hawthorne family. With new clues popping up at every turn, and two charming grandsons vying for her attention, Avery must navigate a dangerous game of power and deception in order to secure her place in the family legacy. This nonstop page-turner is perfect for fans of Karen McManus and Holly Jackson, and promises to leave you on the edge of your seat until the very end.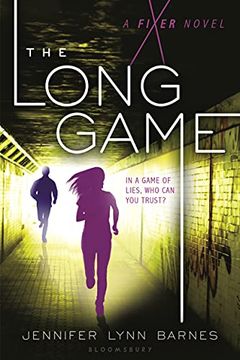 The Long Game
A Fixer Novel (The Fixer Book 2)
Jennifer Lynn Barnes
-
2016-06-07
This book explores the world of Washington politics through the eyes of Tess Kendrick, a junior at an elite D.C. school. Born into a family that has a reputation of making the problems of the Washington elite disappear, Tess finds herself involved in a student council election which takes on broader political implications. Meanwhile, her guardian faces an impossible case as a terrorist attack throws Capitol Hill into chaos, and Tess realizes that power comes with a price.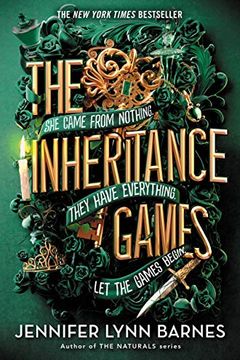 In "The Inheritance Games", Avery Grambs inherits a massive fortune from billionaire Tobias Hawthorne, but there's a catch – she doesn't know why. To receive her inheritance, she must move into his cryptic mansion and outsmart his four dangerous grandsons who believe she's a con-artist. A thrilling and deadly Cinderella story filled with puzzles, riddles, and codes.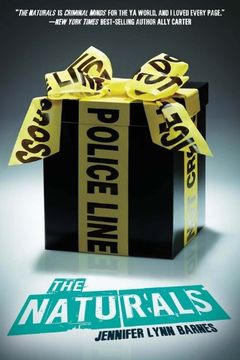 This YA thriller follows Cassie, a seventeen-year-old with the unique ability to read people. When the FBI approaches her to join a program that uses exceptional teenagers to solve cold cases, Cassie is thrown into a world of danger and mystery. Living with a group of teens who share her unusual gifts, Cassie must navigate their complex relationships while trying to catch a killer before it's too late. Full of suspense and unexpected twists, The Naturals will keep you on the edge of your seat until the very end.
This exciting YA novel follows sixteen-year-old Tess as she unwittingly falls into the world of her older sister, a "fixer" for the capital's powerful elite. Tess learns that her own talents make her just as valuable to her sister's clients, but when their worlds collide in a dangerous conspiracy, Tess realizes the price of fixing might be too high. Perfect for fans of Ally Carter and Harlan Coben, this book is the start of an exciting new series that readers will be eager to continue.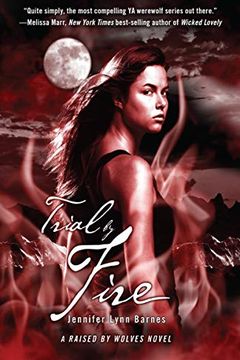 A human leading a pack of werewolves is faced with a dilemma when a teenage Were seeks her protection. Despite the threat of danger, she must embrace her animal instincts and become less human to fulfill her role as alpha. This exciting sequel explores the sacrifices and rewards of love and loyalty in a world ruled by the survival of the fittest.
Taken by Storm by Jennifer Lynn Barnes
Twelve by Jennifer Lynn Barnes
Deadly Little Scandals by Jennifer Lynn Barnes
The Lovely and the Lost by Jennifer Lynn Barnes
The Naturals Boxed Set [4-Book Paperback Boxed Set] by Jennifer Lynn Barnes
Killer Spirit by Jennifer Lynn Barnes
Raised by Wolves by Jennifer Lynn Barnes
Every Other Day by Jennifer Lynn Barnes
Little White Lies by Jennifer Lynn Barnes
Perfect Cover by Jennifer Lynn Barnes
Enthralled by Melissa Marr
Fate by Jennifer Lynn Barnes
Golden by Jennifer Lynn Barnes
Tattoo by Jennifer Lynn Barnes
Platinum by Jennifer Lynn Barnes
Nobody by Jennifer Lynn Barnes