Jennifer McMahon Books
I'm the author of nine suspense novels, including Promise Not to Telll, The Winter People, and my newest, The Drowning Kind. I live in central Vermont with my partner and daughter, in an old Victorian that some neighbors call The Addams Family house.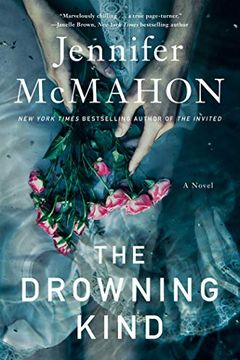 A social worker receives nine missed calls from her older, manic sister before finding out she drowned in their grandmother's estate pool. While going through her sister's things, she discovers a dark family past that her sister was researching. The story also delves into the story of a woman desperate for a baby in 1929 who learns about a natural spring that grants wishes, but takes just as much as it gives.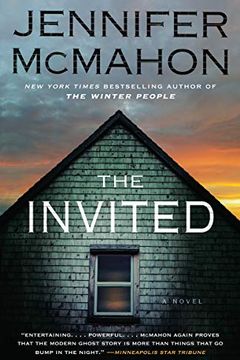 A couple seeking a simpler life moves to rural Vermont to build their dream house. But as they uncover the dark history of their property, their dream home becomes a place of terror and unfinished business. A chilling ghost story with a twist, perfect for those who love a good scare.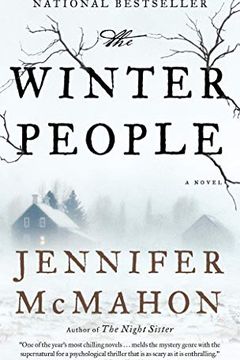 Discover the mysterious legends and disappearances of West Hall, Vermont in this haunting tale. When Ruthie's mother disappears, she discovers Sara Harrison Shea's diary hidden beneath the floorboards, uncovering a historical mystery that may be repeated in the present day. Will Ruthie be able to stop the cycle before it's too late?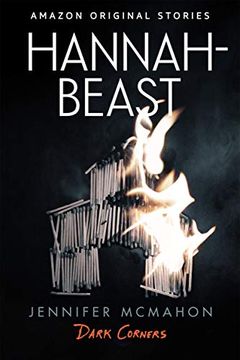 Follow one town's dark secret history as a lonely girl's fate takes a turn for the worse on one fateful Halloween. Thriller Award-winning author Jennifer McMahon's "Hannah-Beast" takes readers on a terrifying journey of guilt and retribution, with an unsettling urban legend that haunts even the bravest of souls. This chilling short story is part of the Dark Corners collection, featuring seven heart-stopping tales by best-selling authors. Are you brave enough to read them all?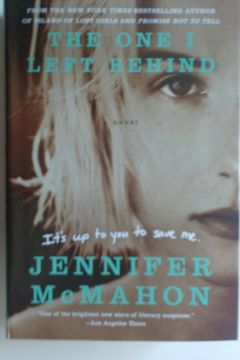 A gut-wrenching mystery about an architect whose troubled mother has been found 25 years after being kidnapped - by a killer who is still on the loose. Set in the summer of 1985, when a serial killer called Neptune begins kidnapping women, leaving their severed hands on the police department steps and their bodies displayed around town. Just when the protagonist's mother Vera is needed the most, her hand is found but no body. Now a successful architect, the protagonist is forced to confront her past and find Neptune before he kills again. Jennifer McMahon portrays the dark side of adolescent friendship and introduces haunting characters, along with a web of secrets, betrayals, and murder.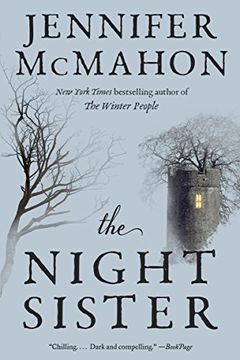 This riveting mystery novel is set in a run-down Vermont motel filled with dark secrets. Childhood friends Piper, Margot, and Amy find something twisted at the motel years ago that haunts them to this day. When Amy is accused of a heinous crime, Piper and Margot must confront the past and unravel a cleverly woven plot that reveals the dark histories of the motel and the sisters who once lived there. A haunting and engrossing read that will keep you on the edge of your seat.
A riveting thriller about Eva, who changes her name to Necco after her father and brother die in a storm, and an evil man starts searching for her and her mother. As Necco tries to leave everything behind, her past keeps catching up to her. Her boyfriend is murdered, and her mother disappears. Necco sets out on a dangerous journey to solve the mystery of what really happened the night of the flood, which leads her to the discovery of the strangest secrets hidden in the smallest towns.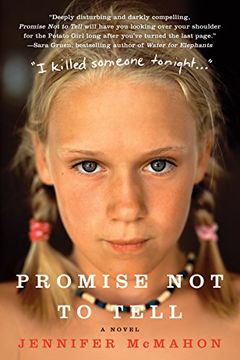 A murder investigation draws nurse Kate Cypher back to her rural Vermont hometown on the same night a young girl is killed, eerily similar to the brutal murder of her childhood friend three decades prior. As the past and present collide, Kate must confront the grim specters of her youth in this tautly written debut novel of friendship, family, devotion, and betrayal.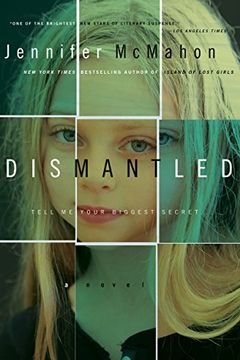 This chilling novel follows a group of friends who form the Compassionate Dismantlers in college to commit acts of vandalism and dangerous pranks. However, when one experiment ends in death and the others cover it up, guilt haunts them for nearly a decade. When a postcard triggers a chain of eerie events threatening to engulf them, they must confront their past secrets and the possibility of supernatural forces at work. McMahon weaves fear and humanity in this gripping and suspenseful tale.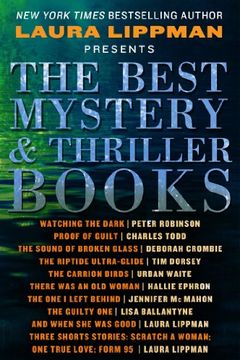 The Best Mystery & Thriller Books
Excerpts from New and Upcoming Titles from the Best Mystery and Thriller Authors in the Genre
Laura Lippman, Peter Robinson, Charles Todd, Deborah Crombie, Tim Dorsey, Urban Waite, Hallie Ephron, Jennifer McMahon, Lisa Ballantyne
-
2012-12-18
Discover the most captivating mystery and thriller ebooks from the best authors in the genre with this free sampler curated by New York Times bestselling author Laura Lippman. Gain insight into the world of Lippman with an excerpt from her latest novel, And When She Was Good, and three bonus short stories that inspired it. Along with sneak peeks from upcoming titles, this sampler includes excerpts from Peter Robinson, Charles Todd, Deborah Crombie, Tim Dorsey, Urban Waite, Hallie Ephron, Jennifer McMahon, and Lisa Ballantyne. The perfect download to break in your new device.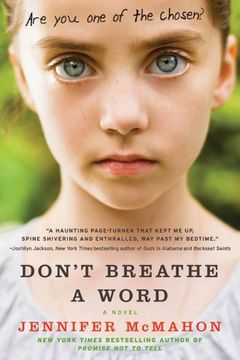 Island of Lost Girls by Jennifer McMahon
My Tiki Girl by Jennifer McMahon