Kelly Bowen Books
Award-winning author Kelly Bowen attended the University of Manitoba, earning a BSc & MSc in veterinary studies. She worked as a research scientist before realizing her dream to write historical fiction. Currently, Kelly lives with her family in Winnipeg, Canada.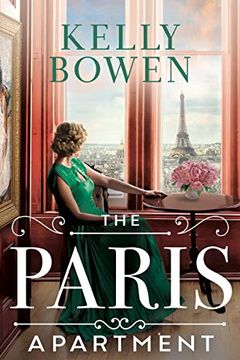 A heart-wrenching novel that unearths generations of secrets and sacrifices -- perfect for fans of The Paris Orphan and The Lost Girls of Paris.When a woman inherits a Parisian apartment undisturbed since WWII, she discovers that it may hold the key to unraveling her cold and distant great-grandmother's secret life -- a past of sacrifice during a m...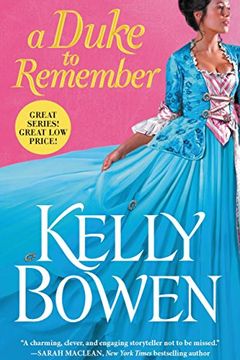 Love takes the stage...Elise deVries is not what she seems. By night, the actress captivates London theatergoers with her chameleon-like ability to slip inside her characters. By day, she uses her mastery of disguise to work undercover for Chegarre & Associates, an elite agency known for its discreet handling of indelicate scandals. But when Elise ...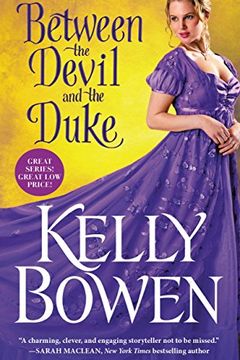 Their love was always in the cards.He should have thrown her out. But when club owner Alexander Lavoie catches a mysterious blonde counting cards at his vingt-et-un table, he's more intrigued than angry. He has to see more of this beauty—in his club, in his office, in his bed. But first he'll have to devise a proposition she can't turn down. Gossip...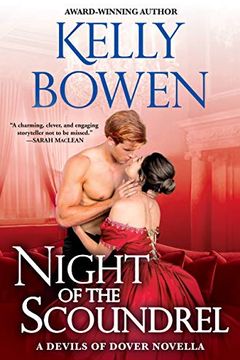 Can he trust her with his darkest secret?Ruthless. Dangerous. Known simply as King. No one knows his true name or where he came from. And when he learns that the man who betrayed him has returned to London, King has only one goal: vengeance. But first, he must seek out an unlikely ally to aide him in his pursuit...Adeline Archambault is as mysterio...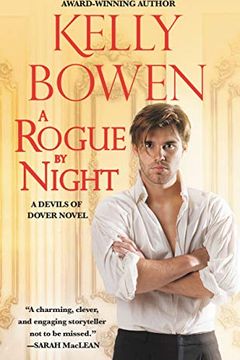 2018 RITA award-winning author!From the author who Sarah MacLean calls "a charming, clever, and engaging storyteller" comes the next regency romance in the witty and sexy Devils of Dover series!Baron. Physician. Smuggler. Harland Hayward is living a double life as an aristocrat by day and a criminal by night. As a doctor, Harland has the perfect co...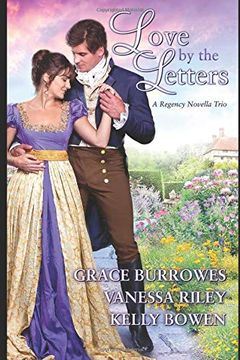 Love by the Letters
A Regency Novella Trio
Grace Burrowes, Kelly Bowen, Vanessa Riley
-
2019-02-13
A Regency Novella TrioWatch out what you wish for...For three couples, a letter promising an anonymous gift of wealth offers worldly success and dreams come true, provided each pair can learn not only to work together, but also to see differences as strengths.A is for Amorous by Grace BurrowesAdalicia Beauvais has no use for children, and even less...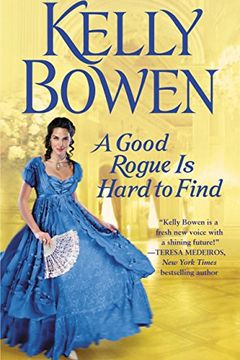 HE THOUGHT HE'D SEEN IT ALL . . . The rogue's life has been good to William Somerhall: He has his fortune, his racehorses, and his freedom. Then he moves in with his mother. It seems the eccentric Dowager Duchess of Worth has been barely skirting social disaster-assisted by one Miss Jenna Hughes, who is far too bright and beautiful to be wasting he...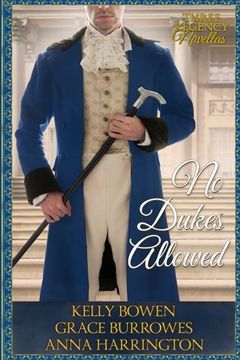 Who doesn't love a duke? Find out in this Regency novella trio by Kelly Bowen, Grace Burrowes, and Anna Harrington... Three ladies share a temporary seaside residence in Brighton to escape the London season's gossip and matchmaking. These women are most assuredly not looking for flirtation--much less love--and they would all agree that dukes are a ...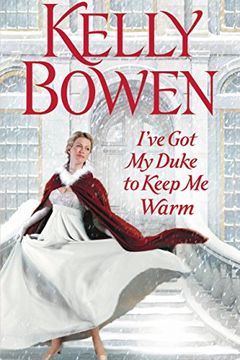 Where Secrets Smolder...Calm. Cool. Collected. Gisele Whitby has perfected the art of illusion—her survival, after all, has depended upon it. Years ago, to escape an abusive husband, Gisele "disappeared." Now she must risk revealing her new identity to save another innocent girl from the same fate. But she needs a daring man for her scheme, and the...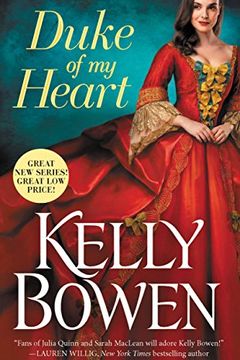 Scandal can be handled...Captain Maximus Harcourt, the unconventional tenth Duke of Alderidge, can deal with tropical storms, raging seas, and the fiercest of pirates. But he's returned home from his latest voyage to find a naked earl—quite inconveniently deceased—tied to his missing sister's bed. And he has only one place to turn. Now he's at the ...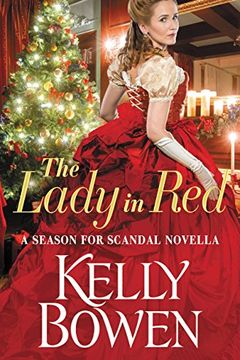 A Duke in the Night by Kelly Bowen
Last Night with the Earl by Kelly Bowen
You're the Earl That I Want by Kelly Bowen
A Lady's Guide to Skirting Scandal by Kelly Bowen
One Scandalous Season by Elizabeth Hoyt, Kelly Bowen, Anna Campbell