Lauren Brooke Books
Lauren Brooke grew up in a ranch in Virginia and now lives in Leicestershire, England. Her husband is a veterinarian who specializes in horses. Her books have been published by Scholastic since Mid-2000, starting with the first book of the Heartland book series. The first book of her popular Chestnut Hill series was published in 2005.According to an interview on scholastics' website, Lauren Brooke has been riding since before she could walk. She also said she competes in a few local-level horse shows and events.There may be some other people in books and movies named Lauren Brooke:Amazon lists the author of "Book of spiritual regeneration" (1995) as Lauren Brooke.IMDB.com has a record for an Actress named Lauren Brooke. Her only movie is "Wiseguys vs. Zombies" (2003) as Goat Man's Wife.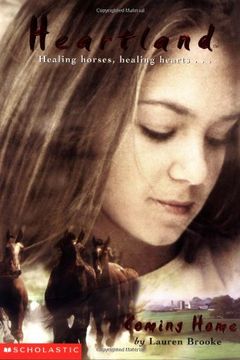 Follow the emotional journey of Amy Fleming as she copes with the loss of her mother and takes over the reins at Heartland, a sanctuary for horses in need. Discover the strength, resilience, and compassion required to heal both humans and animals in this compelling series.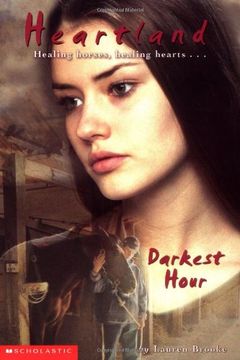 "Darkest Hour" takes you to a special place where traumatized horses are given a new lease on life. But when an equine flu hits the farm, Amy and Ty battle to stop it from spreading. Their efforts become even more challenging as the summer heat and personal misunderstandings add to their woes. This heartwarming read explores loyalty, perseverance, and the power of hope amid the darkest of times.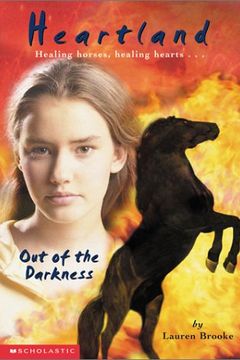 This inspiring book tells the story of Heartland, a unique horse farm in Virginia that heals the wounds of abused and frightened horses. The protagonist, Amy, faces her greatest challenge yet when she meets Gallant Prince, a traumatized horse that cannot be reached. Can she find a way to help him before it's too late? Find out in this moving tale about the power of healing and trust.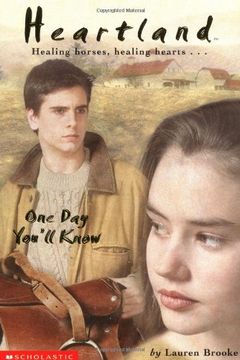 Family, responsibility, and support take center stage in this continuation of the Heartland series. When Amy's grandfather falls ill and her sister is overseas, she discovers the power of depending on others and accepting help. Join Amy on her journey of self-discovery and growth in this captivating novel.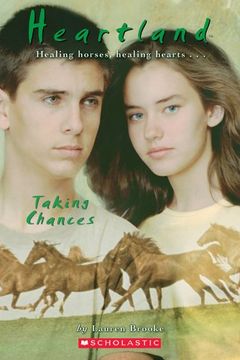 "Taking Chances" explores the healing power of Heartland, a place where even the most frightened and abused horses can learn to trust again. Amy and Ty understand this better than anyone, until the arrival of a new stable hand creates tension and threatens to push them apart. Will they be able to mend their friendship before it's too late? Discover the touching story of trust, friendship, and taking chances at Heartland.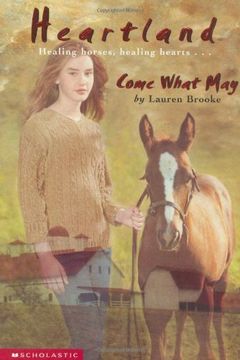 Escape to Heartland, a horse farm in Virginia that heals both horses and people. When Amy's sister reconnects with their estranged father, Amy is hesitant to follow suit. Instead, she focuses on healing a pregnant horse and learning the importance of looking forward instead of dwelling on past pain. Come What May is a heartwarming story about finding hope and trust.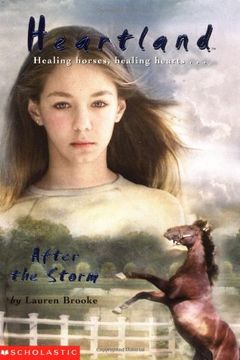 "Heartland" is a place where wounded horses and people can heal together. In "After the Storm," Amy is tasked with rehabilitating Spartan, the horse that caused her accident. Full of anger towards her, can she be the one to help him trust again?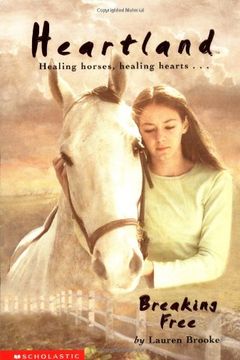 A horse farm serves as a safe haven for abused horses and their caretaker, Amy. As she tries to keep Heartland from falling apart, she must also confront her mother's legacy and find the courage to chart her own path.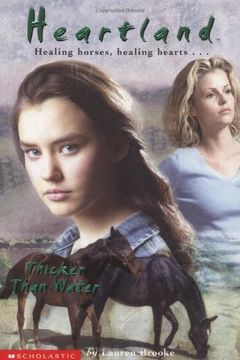 A heartwarming family story about Amy, who must confront her feelings about her father after 11 years of absence. In Thicker Than Water, the eighth book in the Heartland series, Amy's father comes back to visit, and Amy is forced to confront her feelings about his departure. Despite her doubts, she finds herself connecting with him more than she thought. This story explores themes of discovery and acceptance while highlighting the deep bond between family members.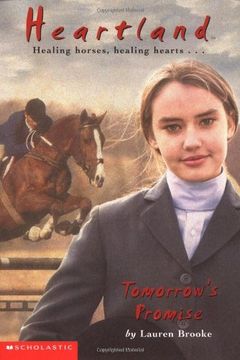 A young girl begins showing horses once again, and meets a boy with a defensive nature who deeply cares for his horse. Despite their differences in approach to showing, they bond over their love for their animals and strive to make it in the elite show circuit.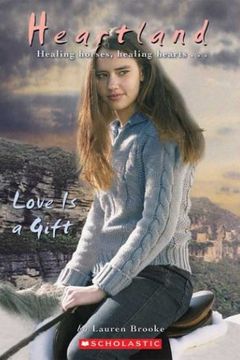 From This Day On by Lauren Brooke
Always There by Lauren Brooke
A Season of Hope by Lauren Brooke
Everything Changes by Lauren Brooke
Sooner or Later by Lauren Brooke
Holding Fast by Lauren Brooke
Every New Day by brooke-lauren
New Beginnings by Lauren Brooke
True Enough by Lauren Brooke
Beyond the Horizon by Lauren Brooke
Winter Memories by Lauren Brooke
Amy's Journal by Lauren Brooke
A Summer to Remember by Lauren Brooke
A Winter's Gift by Lauren Brooke
Heartland Omnibus #1 by Lauren Brooke
Heart of Gold by Lauren Brooke
Heartland Omnibus #2 by Lauren Brooke
Heartland Boxed Set by Lauren Brooke
Far and Away by Lauren Brooke
Wie alles begann by Lauren Brooke
A Chance to Shine by Lauren Brooke
Chestnut Hill - numéro 11 Une chance de briller (11) by Lauren Brooke
Reiterglück und Pferdeträume by Lauren Brooke
Heartland Doppelband #2 by
A Time to Remember by brooke-lauren
Chestnut Hill - numéro 9 Une équipe en or (09) by Lauren BROOKE
Chasing Dreams by LAUREN BROOKE
Morgen kommt der neue Tag & Mehr als nur ein Wort by
Chestnut Hill - numéro 7 Rêves de victoire (07) by Lauren BROOKE
Patience, Laura by Lauren Brooke
Racing Hearts by Lauren Brooke
Heartland Collection 11 Book Set Number 1 To 11 Coming Home, After The Stor by Lauren Brooke
Zu neuen Ufern & Durch dick und dünn by
Un été sous les projecteurs by Lauren Brooke
L'amour n'est pas aveugle by Lauren Brooke
Animal Series by Lauren Brooke, Ben M. Baglio
Il tempo di ricominciare-Passi importanti. Heartland by Lauren Brooke
Heartland Swiateczny czas. Niezapomniane lato. Dalsze losy Amy by Lauren Brooke
Un nouveau venu by Valerie Mouriaux Lauren Brooke
Les caprices du destin by Lauren Brooke
Le temps de la passion by Lauren Brooke
Panique au ranch by Lauren Brooke
Szczera prawda. Prędzej czy później by Brooke Lauren
Ein Herz aus Gold & Freundinnen halten zusammen by
Playing for Keeps by Lauren Brooke
Making Strides by Lauren Brooke
Une question de confiance by Lauren Brooke
Ein goldenes Geheimnis by
The New Class by Lauren Brooke
Wahre Freundschaft zählt by
Chestnut Hill - numéro 14 En route pour la finale (14) by Lauren BROOKE
Ein verhängnisvoller Sieg by Imported by Yulo inc.
Chestnut Hill - numéro 13 Une élève pas comme les autres (13) by Lauren BROOKE
Neuanfang mit Hindernissen by