Linsey Hall Books
Follow me! For giveaways, contests and book discussion join my Facebook group here! Before becoming a writer, Linsey was an archaeologist who studied shipwrecks in all kinds of water, from the tropics to muddy rivers (and she has a distinct preference for one over the other). After a decade of tromping around in search of old bits of stuff, she settled down to start penning her own adventure novels and is freaking delighted that people seem to like them. Since life is better with a little (or a lot of) magic, she writes urban fantasy and paranormal romance.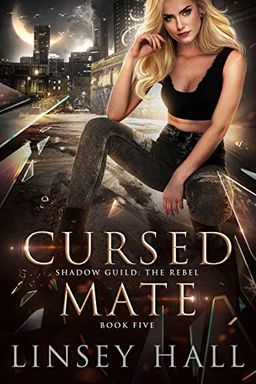 This book follows a cursed mate bond that has reached its end. They must find a way out before one of them dies. As they try to break the bond, an intriguing mystery pulls them in deeper. This thrilling story will keep you on the edge of your seat until the very end.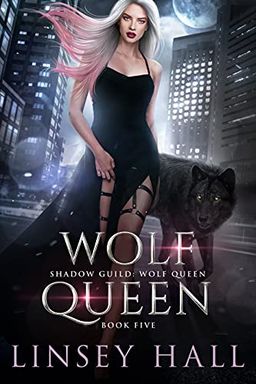 Experience the thrilling conclusion to the Wolf Queen series by acclaimed author Linsey Hall. Follow the journey of a hero who must find a cure for the Dark Moon curse, while battling her own worsening condition. As the most powerful werewolf ever, and a cursed goddess, she must stay locked up to prevent disaster. But with the help of her mate, will she be able to find a cure before it's too late? Find out in the final installment of this bestselling series.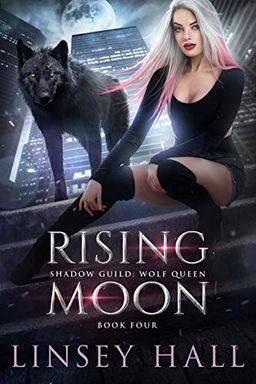 Rising Moon is a thrilling fantasy novel about a heroine who must save werewolves from the Dark Moon curse. But when her fated mate forgets her, she finds herself in a dangerous situation where she must resist falling for him - or risk dying. Will she be able to save the packs with his help, or will their attraction become too strong?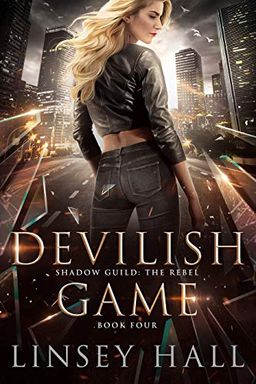 In this supernatural adventure, a young woman finds herself leading an unlikely group of fellow supernaturals as the new leader of the Shadow Guild. But her blossoming romance with the cursed Devil of Darkvale threatens to doom them both. Forced to work together to solve a series of kidnappings, they must navigate their fated bond while saving countless lives. Will they succumb to the pull of fate or break the curse?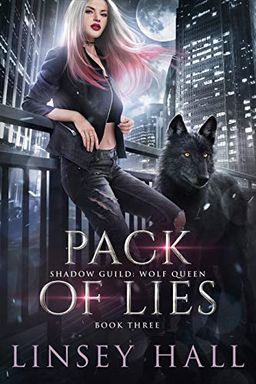 Discover a thrilling tale of magic and romance in this captivating book. Follow the story of a protagonist struggling to control her new magic before it tears her apart. With the help of her Alpha werewolf mate, she delves into her past, but will they be able to resist their chemistry and avoid succumbing to the Dark Moon curse? Find out in this gripping novel.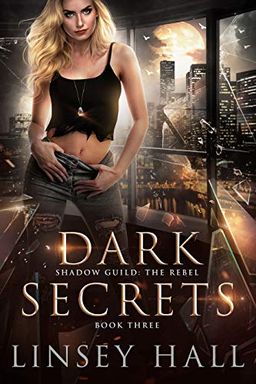 Discover a world of actual magic and dark secrets in this thrilling fantasy book. When an enchanted book reveals dangerous secrets from Guild City's past, a deadly threat rises, and our protagonist must save her friend and the city before it's too late. But the only person who knows the city's hidden past is her Cursed Mate, the Devil of Darkvale. Can she go to him for answers without risking her own downfall? Don't miss this page-turner that will keep you on the edge of your seat!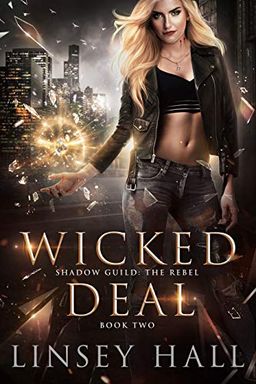 Magical misfit with uncontrollable powers, thrown in prison by Council of Guilds, makes a deal with Devil of Darkvale who happens to be her Cursed Mate, in order to save herself. He'll get the Council off her back if she works for him, plus trains her to control her powers. Together they'll try to solve a mystery from his deadly past, but can they survive?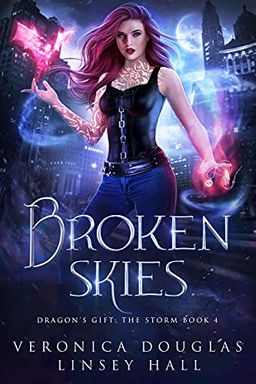 Broken Skies
The Storm Book 4)
Veronica Douglas, Linsey Hall
-
2021-05-24
"Broken Skies" is a thrilling urban fantasy novel that follows a rebel heroine and a dark angel hero as they try to save the world from a demon who is hunting the heroine for her powers. With danger at every turn, they must confront the past, find the secret of her magic, and broker a deal with the angels. Along the way, they discover a fatal attraction between them. Fans of Linsey Hall's original Dragon's Gift books will love this action-packed finale filled with demons, shifters, and adventure.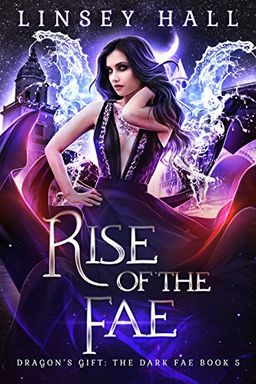 Join a young queen on a perilous journey to save her people and cure her cursed mate in Rise of the Fae. Faced with the daunting task of finding the Dragon Bloods and fighting the false queen, the stakes have never been higher. Will she succeed in her mission to save the Unseelie Fae? Find out in the thrilling conclusion to The Dark Fae series.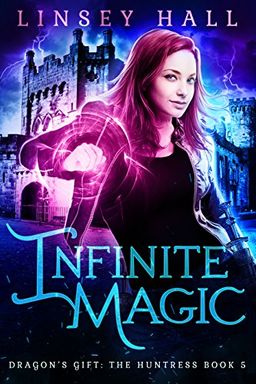 Infinite Magic follows Cass Clereaux, a powerful Magica stuck in a supernatural prison while her nemesis wreaks havoc on the world. Cass discovers she's the most powerful Magica in the world and harnesses her strength to break free. However, she must learn to control her power and stop her nemesis before it's too late. With Aidan Merrick and her allies by her side, Cass fights for survival and to save the world.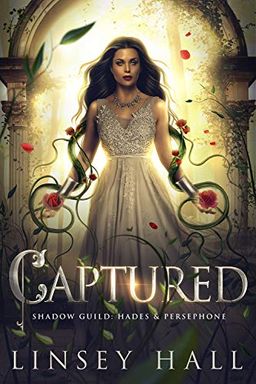 Forged in Magic by Linsey Hall
Heir of the Fae by Linsey Hall
Demon Magic by Linsey Hall
Queen of the Fae by Linsey Hall
Dark Storm by Veronica Douglas, Linsey Hall
Academy of Magic by Linsey Hall
Crime of Magic by Linsey Hall
Magic Revealed by Linsey Hall
Eternal Magic by Linsey Hall
Phantom Magic by Linsey Hall
Dragon Blood by Linsey Hall
Enemy of Magic by Linsey Hall
Celtic Magic by Linsey Hall
Cursed Angel by Veronica Douglas, Linsey Hall
Spirit of the Fae by Linsey Hall
Doomsday Magic by Linsey Hall
Magic Wild by Linsey Hall
Hunt for Magic by Linsey Hall
Origin of Magic by Linsey Hall
Demon Slayer by Linsey Hall
Mirror Mage by Linsey Hall
Attack by Magic by Linsey Hall
Stolen Magic by Linsey Hall
Demon Curse by Linsey Hall
Power of Magic by Linsey Hall
Captured by Magic by Linsey Hall
Magic Undying by Linsey Hall
Trial by Magic by Linsey Hall
Dragon Rising by Linsey Hall
Pursuit of Magic by Linsey Hall
Fugitive of Magic by Linsey Hall
Institute of Magic Dragon's Gift by Linsey Hall
Master of Magic by Linsey Hall
Wicked Wish by Veronica Douglas, Linsey Hall
Secrets and Alchemy by Linsey Hall
Threat of Magic by Linsey Hall
Queen of Light by Linsey Hall
Fate of Fire by Linsey Hall
Undercover Magic by Linsey Hall
Gods of Magic by Linsey Hall
Dragon's Gift by Linsey Hall
Trial by Fae by Linsey Hall
Dragon's Gift by Linsey Hall
Witch's Fate by Linsey Hall
Fate Undone by Linsey Hall
Dragon's Gift by Linsey Hall
Hidden Magic by Linsey Hall
Master of Fate by Linsey Hall
Dragon's Gift by Linsey Hall
Soulceress by Linsey Hall
Rogue Soul by Linsey Hall
Darkest Moon by Linsey Hall
Mythean Aracana Boxed Set by Linsey Hall
Stolen Fate by Linsey Hall
Dragon's Gift by Linsey Hall
Dragon's Gift by Linsey Hall
Death Valley Magic by Linsey Hall
Dragon's Gift by Linsey Hall
Once Bitten Shadow Guild by Linsey Hall
Ancient Magic by Linsey Hall
Braving Fate by Linsey Hall
Crown of Fire by Linsey Hall