Linsey Hall Books
Follow me! For giveaways, contests and book discussion join my Facebook group here! Before becoming a writer, Linsey was an archaeologist who studied shipwrecks in all kinds of water, from the tropics to muddy rivers (and she has a distinct preference for one over the other). After a decade of tromping around in search of old bits of stuff, she settled down to start penning her own adventure novels and is freaking delighted that people seem to like them. Since life is better with a little (or a lot of) magic, she writes urban fantasy and paranormal romance.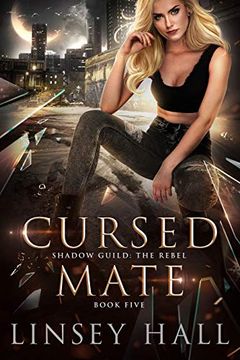 For Cursed Mates, it's kill or be killed. Unless we find a way out.There's no other way to say it: I'm up a creek without a paddle. Sure, some things are going great. My supernatural sleuth business is up and running, and I've got a group of fab friends.On the other hand, I'm one half of a cursed mate bond, and we're reaching the end of the line. G...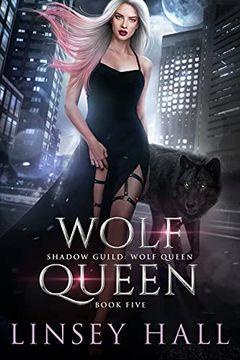 The final book in the bestselling Wolf Queen series by Linsey Hall.I'm a hero. And I'm locked in a cell. Fantastic.A week ago, it took everything I had to save the werewolves from the Dark Moon curse, but I did it. Unfotunately, it left me with a nasty case of the curse myself. To make matters worse, I'm the most powerful werewolf who ever lived. A...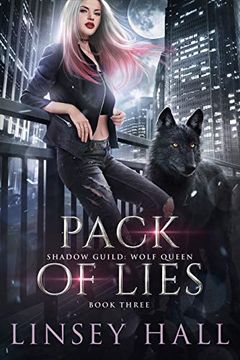 My Alpha mate and I are running out of timeIn a world where magic is power, I should consider myself blessed. I'm loaded with the stuff. Except I have no control over my new magic, and no idea what I really am. All I know is that I'm running out of time before my magic tears me apart.When a series of thefts reveals clues about my past, I must follo...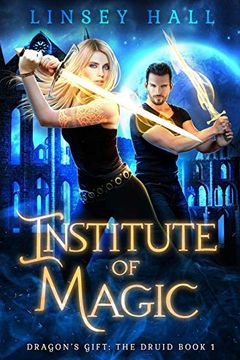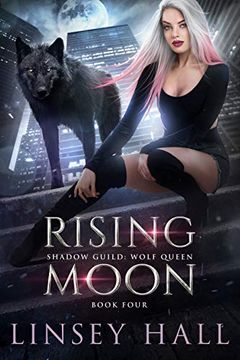 The Dark Moon curse has struckFor centuries, my kind was thought to be extinct. It turns out that we aren't, but I'm the only one left. I was chosen for reasons that I don't understand, and it's up to me to save the werewolves when the Dark Moon curse strikes.To make matters worse—or maybe better—my fated mate Lachlan has been hexed to forget me. S...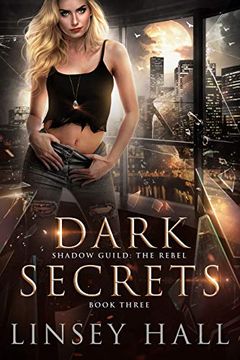 Some secrets change the worldThe good news: I have a new life in a crazy city full of actual magic. Wild, right? The bad news: I still don't have a guild, which means I'm halfway to being an outlaw. My days here are numbered.When an enchanted book reveals dark secrets from Guild City's past, a dangerous threat rises. Worse, it has stained my friend...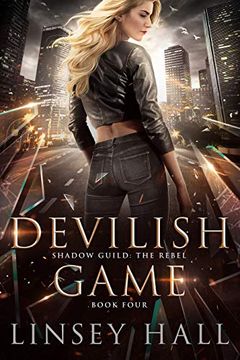 Love is DeathLife as I know it is irrevocably changed. I'm now the leader of the Shadow Guild, a ragtag bunch of supernaturals who don't quite fit in anywhere but together. It should be perfect, but of course the magical world is never so easy.For one, the man that I'm falling for—the Devil of Darkvale—is doomed by a curse that will drag him to hel...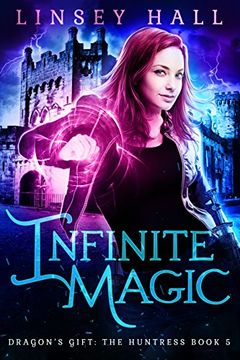 Things aren't looking great for Cass Clereaux. For one, her greatest fear has come true. She's stuck in the Prison for Magical Miscreants while her nemesis, Victor Orriodor, is out in the world, putting the last pieces of his plan into place. He's wreaking havoc, all while she's stuck in a stone box, awaiting likely execution. Fortunately, Cass has...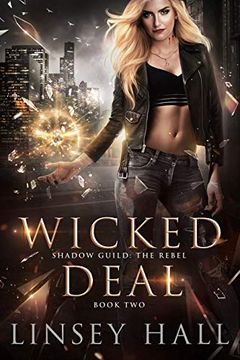 I've made a deal with the DevilFinally, I've found a place where my weirdness fits in—Guild City, a secret magical place deep in the heart of London. And it's great… for about 2.5 seconds. Right up until the Council of Guilds discovers I'm a magical misfit with too much magic I can't control.When they throw me in prison, my only hope is The Devil o...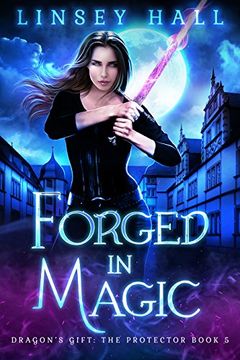 Save the dragons, save the magic. The world as we know it is at risk. My enemy Drakon plans to take all the world's magic for himself, and he's close to succeeding. Worse, he'll kill the last living dragons to do it. Then the world will be at his mercy. According to fate, it's up to me to stop him.Fortunately, I know what Drakon plans. He needs the...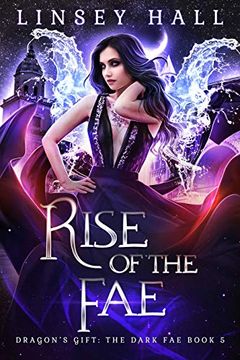 Magic Revealed by Linsey Hall
Demon Magic by Linsey Hall
Heir of the Fae by Linsey Hall
Phantom Magic by Linsey Hall
Eternal Magic by Linsey Hall
Academy of Magic by Linsey Hall
Crime of Magic by Linsey Hall
Queen of the Fae by Linsey Hall
Enemy of Magic by Linsey Hall
Origin of Magic by Linsey Hall
Trial by Magic by Linsey Hall
Celtic Magic by Linsey Hall
Dragon Blood by Linsey Hall
Magic Wild by Linsey Hall
Doomsday Magic by Linsey Hall
Hunt for Magic by Linsey Hall
Stolen Magic by Linsey Hall
Attack by Magic by Linsey Hall
Fugitive of Magic by Linsey Hall
Spirit of the Fae by Linsey Hall
Magic Undying by Linsey Hall
Mirror Mage by Linsey Hall
Demon Slayer by Linsey Hall
Broken Skies by Veronica Douglas, Linsey Hall
Captured by Magic by Linsey Hall
Power of Magic by Linsey Hall
Demon Curse by Linsey Hall
Pursuit of Magic by Linsey Hall
Dragon Rising by Linsey Hall
Master of Magic by Linsey Hall
Dark Storm by Veronica Douglas, Linsey Hall
Threat of Magic by Linsey Hall
Undercover Magic by Linsey Hall
Queen of Light by Linsey Hall
Secrets and Alchemy by Linsey Hall
Fate of Fire by Linsey Hall
Cursed Angel by Veronica Douglas, Linsey Hall
Wicked Wish by Veronica Douglas, Linsey Hall
Gods of Magic by Linsey Hall
Dragon's Gift by Linsey Hall
Trial by Fae by Linsey Hall
Dragon's Gift by Linsey Hall
Darkest Moon by Linsey Hall
Witch's Fate by Linsey Hall
Fate Undone by Linsey Hall
Hidden Magic by Linsey Hall
Master of Fate by Linsey Hall
Dragon's Gift by Linsey Hall
Dragon's Gift by Linsey Hall
Soulceress by Linsey Hall
Rogue Soul by Linsey Hall
Mythean Aracana Boxed Set by Linsey Hall
Stolen Fate by Linsey Hall
Death Valley Magic by Linsey Hall
Dragon's Gift by Linsey Hall
Dragon's Gift by Linsey Hall
Ancient Magic by Linsey Hall
Once Bitten Shadow Guild by Linsey Hall
Dragon's Gift by Linsey Hall
Braving Fate by Linsey Hall
Crown of Fire by Linsey Hall