Mary Kubica Books
Mary Kubica is the New York Times and USA Today bestselling author of many novels. She holds a Bachelor of Arts degree from Miami University in Oxford, Ohio, in History and American Literature. Mary lives outside of Chicago with her husband and two children.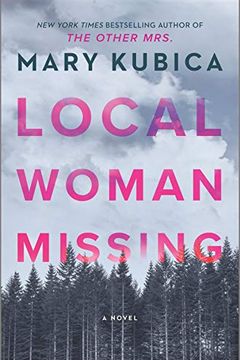 People don't just disappear without a trace....Shelby Tebow is the first to go missing. Not long after, Meredith Dickey and her six-year-old daughter, Delilah, vanish just blocks away from where Shelby was last seen, striking fear into their once-peaceful community. Are these incidents connected? After an elusive search that yields more questions t...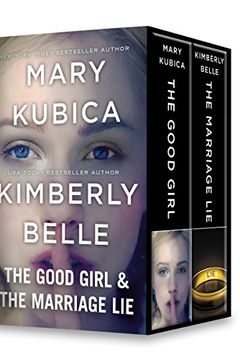 Read the two unforgettable thrillers you won't be able to put down: THE GOOD GIRL by New York Times bestselling author Mary Kubica (originally published in 2014) and THE MARRIAGE LIE by bestselling author Kimberly Belle (originally published in 2017), now together in one e-book package! THE GOOD GIRL"I've been following her for the past few days. I...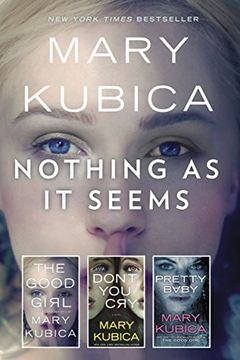 From New York Times bestselling author Mary Kubica comes three heart stopping thrillers where nothing is at is seems, now together in one e-book package that will keep you reading late into the night. THE GOOD GIRL"I've been following her for the past few days. I know where she buys her groceries, where she has her dry cleaning done, where she work...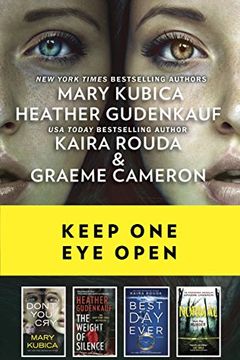 Keep One Eye Open
A Collection of Chilling Thrillers
Mary Kubica, Heather Gudenkauf, Kaira Rouda, Graeme Cameron
-
2018-08-13
Don't miss these four unforgettable psychological thrillers, now together in one electrifying e-book package from bestselling masters of suspense Mary Kubica and Heather Gudenkauf, as well as Graeme Cameron and Kaira Rouda. The twists and turns will keep you guessing, and keep you up reading late at night! DON'T YOU CRYIn downtown Chicago, Esther V...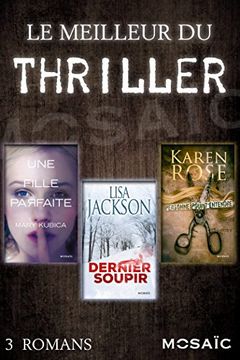 Decouvrez les trois suspenses recommandes par les editions MOSAIC: des suspense qui vous saisiront des les premiers mots.Une fille parfaite, Mary Kubica Je la suis depuis plusieurs jours. Je sais ou elle fait ses courses, ou elle travaille. Je ne connais pas la couleur de ses yeux, l'intensite de son regard quand elle a peur. Mais je le saurai bien...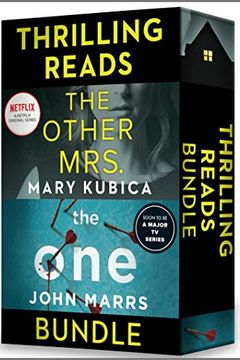 Get swept up in these heart-pounding thrillers from bestselling authors Mary Kubica and John Marrs as secrets refuse to stay hidden. The Other Mrs. Sadie and Will Foust have only just moved their family from bustling Chicago to small-town Maine when their neighbor Morgan Baines is found dead in her home. The murder rocks their tiny coastal island, ...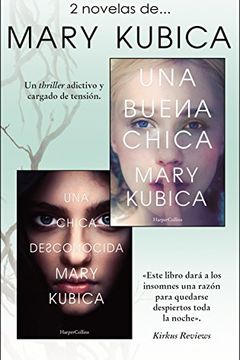 Una buena chica Una noche, Mia Dennett entró en el bar donde había quedado en encontrarse con un amigo con el que salía de vez en cuando. Pero él no apareció, y Mia cometió la imprudencia de marcharse con un misterioso desconocido. Colin Thatcher parecía en principio un ligue inofensivo. Marcharse con él, sin embargo, acabaría siendo el peor error ...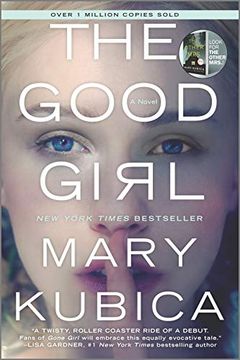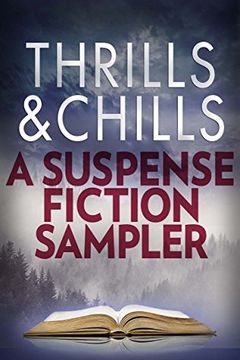 Thrills & Chills
A Suspense Fiction Sampler
Mary Kubica, J.T. Ellison, Anna Snoekstra, Averil Dean, Heather Gudenkauf, Paula Treick DeBoard, Emelie Schepp, Graeme Cameron, Tess Gerritsen
-
2016-02-01
"Mary Kubica is a must-read for me, and she will be for you, too. " — LisaScottoline, New York Times bestselling author of Corrupted on DON'TYOU CRYA warning to readers….What follows is a sampler of high-octane thrillers that are sure to send chills up yourspine and keep you up all night turning the pages. This exciting collection is filled withsec...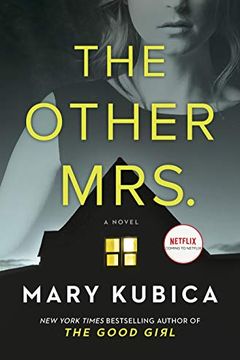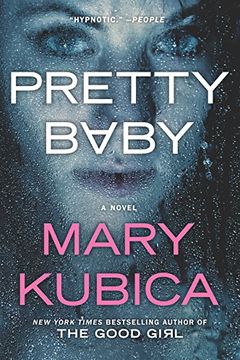 The Next Page by Shona Patel, Mary Kubica, Anne Girard, Paula Treick DeBoard, Jason Mott, Heather Gudenkauf, Kimberly Belle, Karma Brown, Alex Brunkhorst
Don't You Cry by Mary Kubica
Chills & Thrills by B.J. Daniels, Christina Dodd, Mary Kubica, Layla Reyne, Nicola Cornick, Brenda Novak
Non piangere | La sconosciuta (Pack) by Mary Kubica
Every Last Lie by Mary Kubica
When the Lights Go Out by Mary Kubica