Michel Onfray Books
Michel Onfray is a French philosopher. Born to a family of Norman farmers, he graduated with a Ph.D. in philosophy. He taught this subject to senior students at a technical high school in Caen between 1983 and 2002, before establishing what he and his supporters call the Université populaire de Caen, proclaiming its foundation on a free-of-charge basis, and the manifesto written by Onfray in 2004 (La communauté philosophique). However, the title 'Popular University' is misleading, although attractive, as this 'University' provides no services other than the occasional delivery of lectures - there is no register of students, no examination or assessment, and no diplomas. After all, 'ordinary' French University lectures are open to all, free of charge. Nor is the content of the Université populaire de Caen radical in French terms, it is in its way, a throwback to less democratic traditions of learning. Both in his writing and his lecturing, Onfray's approach is hierarchical, and elitist. He prefers to say though that his 'university' is committed to deliver high-level knowledge to the masses, as opposed to the more common approach of vulgarizing philosophic concepts through easy-to-read books such as "Philosophy for Well-being".Onfray writes obscurely that there is no philosophy without psychoanalysis. Perhaps paradoxically, he proclaims himself as an adamant atheist (something more novel in France than elsewhere - indeed his book, 'Atheist Manifesto', was briefly in the 'bestsellers' list in France) and he considers religion to be indefensible. He instead regards himself as being part of the tradition of individualist anarchism, a tradition that he claims is at work throughout the entire history of philosophy and that he is seeking to revive amidst modern schools of philosophy that he feels are cynical and epicurean. His writings celebrate hedonism, reason and atheism.He endorsed the French Revolutionary Communist League and its candidate for the French presidency, Olivier Besancenot in the 2002 election, although this is somewhat at odds with the libertarian socialism he advocates in his writings.[citation needed] In 2007, he endorsed José Bové - but eventually voted for Olivier Besancenot - , and conducted an interview with the future French President, who he declared was an 'ideological enemy' Nicolas Sarkozy for Philosophie Magazine.Onfray himself attributes the birth of a philosophic communities such as the université populaire to the results of the French presidential election, 2002.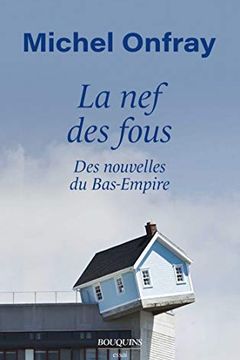 Chacun connaît les pyramides égyptiennes, les temples grecs, le forum romain et convient que ces traces de civilisations mortes prouvent... que les civilisations meurent - donc qu'elles sont mortelles ! Notre civilisation judéo-chrétienne vieille de deux mille ans n'échappe pas à cette loi.Du concept de Jésus, annoncé dans l'Ancien Testament et pro...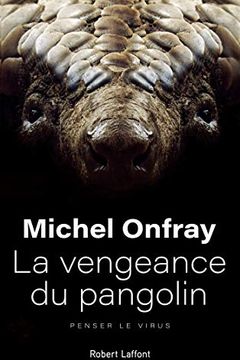 Un virus bien en chair et en os, si je puis me permettre, a démontré que le virus virtuel n'était pas la seule réalité avec laquelle nous avions à compter. Venu de Chine où des pangolins et des chauves-souris ont été incriminés, il a mis le monde à genoux.Il a été le révélateur, au sens photographique du terme, des folies de notre époque : impériti...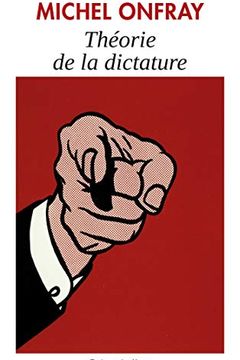 Il est admis que 1984 et La Ferme des animaux d'Orwell permettent de penser les dictatures du XXe siècle. Je pose l'hypothèse qu'ils permettent également de concevoir les dictatures de toujours. Comment instaurer aujourd'hui une dictature d'un type nouveau ? J'ai pour ce faire dégagé sept pistes : détruire la liberté ; appauvrir la langue ; abolir ...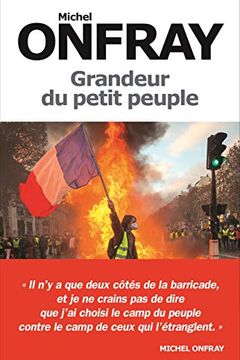 « La France est plus que jamais coupée en deux : non pas la droite et la gauche, non pas les libéraux et les anti-libéraux, non pas les progressistes et les souverainistes, mais d'une part ceux sur lesquels s'exerce le pouvoir, que je nomme le peuple, et d'autre part ceux qui exercent le pouvoir, les élites comme il est dit.Soyez résolus de ne plus...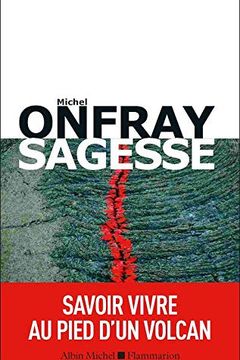 Comment se comporter dans une civilisation qui menace de s'effondrer ? En lisant les Romains dont la philosophie s'appuie sur des exemples à suivre et non sur des théories fumeuses.Sagesse est un genre de péplum philosophique dans lequel on assiste à la mort de Pline l'Ancien et à des combats de gladiatrices, à des suicides grandioses et à des banq...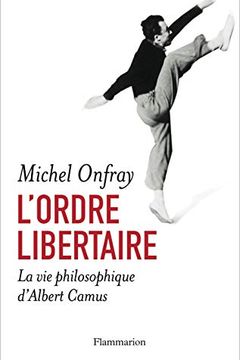 L'ordre libertaire
LA VIE PHILOSOPHIQUE D'ALBERT CAMUS (Littérature française) (French Edition)
Michel Onfray
-
2011-12-31
Albert Camus écrivait en 1953 dans ses Carnets: "Je demande une seule chose, et je la demande humblement, bien que je sache qu'elle est exorbitante : être lu avec attention." Pour lui rendre justice, croiser sa pensée et son existence, saluer une vie philosophique exemplaire, j'ai souhaité écrire ce livre après l'avoir lu avec attention. Michel Onf...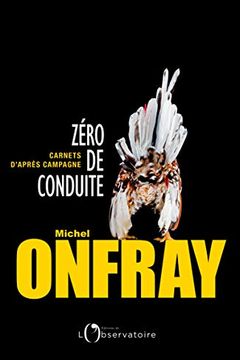 "Ce que la clique journalistique maastrichienne nomme recomposition depuis l'élection de son homme-lige, Emmanuel Macron, n'est en fait qu'une décomposition dont elle ne sent même plus la mauvaise odeur malgré son nez qui s'est allongé à cause de sa profession. Car Macron n'a pas tué le PS qui était déjà mort, il n'a pas fusillé les Républicains qu...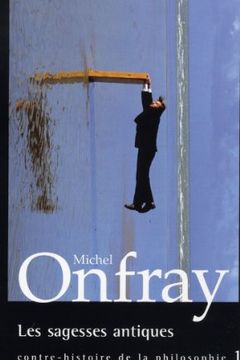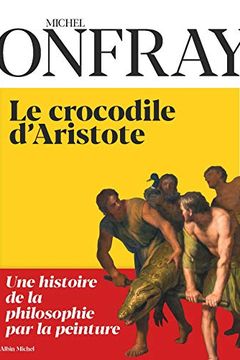 Décoloniser les provinces (EDITIONS DE L'O) by Michel Onfray
la construction du surhomme by Michel Onfray
Vivre une vie philosophique by Michel Onfray
Thoreau, el salvaje by Michel Onfray
Thoreau. Vivere una vita filosofica by Michel Onfray
L'Art d'être français by Michel ONFRAY
Les Libertins baroques by Michel Onfray
As radicalidades existenciais - Contra-História da Filosofia - Vol. 6 by Michel Onfray
La cour des miracles. Carnets de campagne (EDITIONS DE L'O) by Michel Onfray
Teoria della dittatura by Michel Onfray
Les radicalités existentielles by Michel Onfray
La communauté philosophique by Michel Onfray
La Sculpture de Soi by Michel Onfray
Teoria Del Viaje by Michel Onfray
TEORIA DEL CUERPO ENAMORADO POR UNA EROTICA SOLAR by Michel. ONFRAY
Les freudiens hérétiques by Michel Onfray
La sagesse des abeilles. Première leçon de Démocrite. by Michel Onfray
Saggezza by Michel Onfray
Solstice d'hiver. Alain, les Juifs, Hitler et l'Occupation by Michel Onfray
La inocencia del devenir by Michel Onfray
Nager avec les piranhas. Carnet guyanais (Blanche) by Michel Onfray
Les avalanches de Sils-Maria by Michel Onfray
L'étoile polaire by Michel Onfray, Mylène Farmer
Les Formes Du Temps by Michel Onfray
Archéologie du présent by Michel Onfray
La force du sexe faible by Michel Onfray
La Religion Du Poignard by Michel ONFRAY M
El Sueño de Eichmann by Michel Onfray
La fabuleuse histoire des légumes (Essais Français) by Evelyne Bloch-Dano
Le christianisme hédoniste by Michel Onfray
Tocqueville et les Apaches. Indiens, nègres, ouvriers et autres hors-la-loi by Michel Onfray
Le crépuscule d'une idole - l'affabulation freudienne by Michel Onfray
Rendre la raison populaire by Michel Onfray
Féeries anatomiques by Michel Onfray
Miroir du nihilisme by ONFRAY MICHEL
Apostille Au Crépuscule by Michel Onfray
Avant le silence by Michel Onfray
Le miroir aux alouettes by Michel ONFRAY
Antimanuel de philosophie by MICHEL ONFRAY
La Sagesse Tragique, du bon usage de Nietzsche by Michel Onfray
Politique du rebelle by Michel Onfray
Le Deuil de la mélancolie by Michel ONFRAY
Un Requiem Athée by Michel Onfray
Théorie du corps amoureux by Michel Onfray
Le magnétisme des solstices by
Le Désir D'être Un Volcan by Michel Onfray
L'art de jouir by Michel Onfray
Illuminismo estremo by Michel Onfray
Estetica del Polo Nord by Michel Onfray
Le Réel n'a pas eu lieu by Michel Onfray
Atheist Manifesto by Michel Onfray
Penser l'islam by Michel Onfray
Le désir ultramarin. Les Marquises après les Marquises (Blanche) by Michel Onfray
La puissance d'exister by Michel Onfray
La parole au peuple (LE UN EN LIVRE) by Michel ONFRAY
La passion de la méchanceté - Sur un prétendu divin marquis by Michel Onfray
Le recours aux forêts by Michel Onfray
Nietzsche, se créer liberté by Onfray Michel
Le souci des plaisirs by AA.VV.
Le Ventre des philosophes by Michel Onfray
Théorie du voyage by Michel Onfray
Vies et mort d'un dandy by Michel Onfray
Physiologie de Georges Palante by Michel Onfray
La razón del gourmet by Michel Onfray
La canari du nazi by Michel Onfray
La philosophie féroce by Michel Onfray