Vercors Books
Vercors was the pen name of Jean Marcel Bruller, taken from a French province where Bruller fought during the early stages of the Second World War. During the Nazi occupation of France in the 1940s, Vercors/Bruller co-founded the clandestine publishing operation Les Éditions de Minuit (The Midnight Press) and was a key literary figure in the Resistance.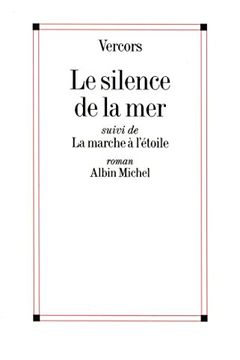 This book tells the story of a French family forced to house a cultured and kind German officer during the Occupation. Despite his attempts to befriend them, the family steadfastly refuses to speak to him, revealing the hidden emotions and struggles of life under Occupation. Considered a classic of the Resistance, this poignant tale delves into the bitterness and despair of the era, while highlighting the virtues of humanism and duty.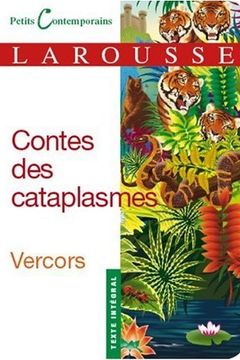 Magical stories filled with mythical creatures and supernatural events are told by a mother to her son to distract him from the painful cataplasms she uses to heal him. Join Albéric as he battles the seven-headed Beast and tries to rescue the beautiful Zerbine from the cruel Ottfried. Written by the author of "Silence de la Mer," this book is filled with exhilarating action sequences and fantastical characters reminiscent of classic fairy tales.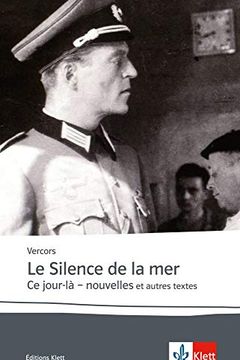 This book explores the themes of WWII, occupation, and resistance through the story of a German officer who takes up lodging with a French family who refuses to speak to him. Despite their silence, he shares his love for French culture and his hope for reconciliation. The book includes annotated original texts of two novellas, as well as excerpts from other works that touch on similar themes.
This powerful text by the unforgettable author of "The Silence of the Sea" delves into the creator's unbearable questioning in the face of barbarity. Written in 1944 after the discovery of the Oradour-sur-Glane massacre, this book shines like an incandescent filament in the darkness of memory.
Discover a digital release of a vintage book on methods of violent death and suicide. Written by acclaimed author Jean Bruller, this insightful book contains 21 practical recipes accompanied by a small guide for perfect suicide. Let the author guide you through the complexities of life and death, and help you understand the importance of making an informed decision.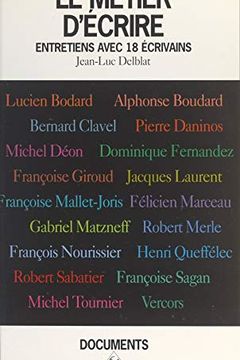 Le métier d'écrire
Lucien Bodard, Alphonse Boudard, Bernard Clavel, Pierre Daninos, Michel Déon, Dominique Fernandez, Françoise Giroud, Jacques Laurent, Françoise Mallet-Joris, Félicien Marceau, Gabriel Matzneff, Robert Merle, François Nourissier, Henri Queffélec, Robert Sabatier, Françoise Sagan, Michel Tournier, Vercors
-
1994-01-01
Discover the inner workings of becoming a writer with this insightful read featuring interviews with 18 established authors. Delve into their writing habits, techniques, relationships with their peers, and even their regrets to gain a vivid analysis of modern literature.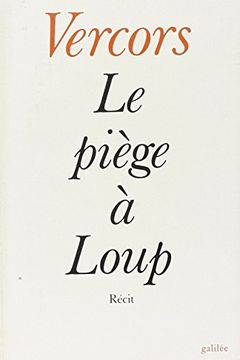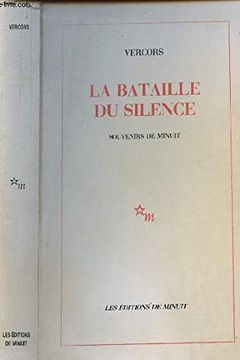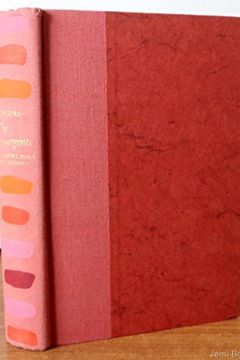 Discover a poignant exploration of aging and old age in this classic novel. Originally published in France, this first American edition is a beautiful translation by Rita Barisse. Follow the story of the insurgents and delve into the realities of growing older. The book is a must-read for anyone who wishes to reflect on their own journey towards aging. Get your hands on this hardcover edition that is in fine condition with a superb DJ.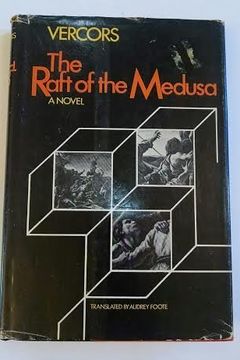 Le Silence de la mer by "Vercors"
Le Silence de la Mer et Autres Récits by Vercors
Zoo ou l'Assassin philanthrope by Vercors
Les Animaux dénaturés / La Marche à l'étoile by Jean Vercors
Pourquoi j'ai mangé mon père by
Французская фантастическая проза by
Le Tigre d'Anvers by Vercors
A dire vrai by Gilles Plazy, Vercors
Il comandante del Prometeo by Vercors
Le Grenier d'Armor by Jean VERCORS
Cent ans d'histoire de France (2) by Vercors
Сказки для горчичников (Антология) by