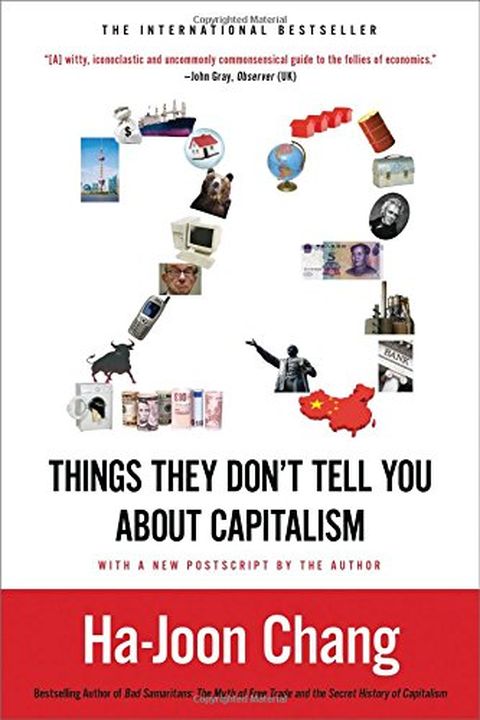 23 Things They Don't Tell You About Capitalism
Ha-Joon Chang
The acclaimed Ha-Joon Chang is a voice of sanity-and wit-in this lighthearted book with a serious purpose: to question the assumptions behind the dogma and sheer hype that the dominant school of neoliberal economists have spun since the Age of Reagan. 23 Things They Don't Tell You about Capitalism uses twenty-three short essays (a few great example...
Publish Date
2012-01-24T00:00:00.000Z
2012-01-24T00:00:00.000Z
First Published in 2010
Recommendations
You should all definitely read this book.     
–
source