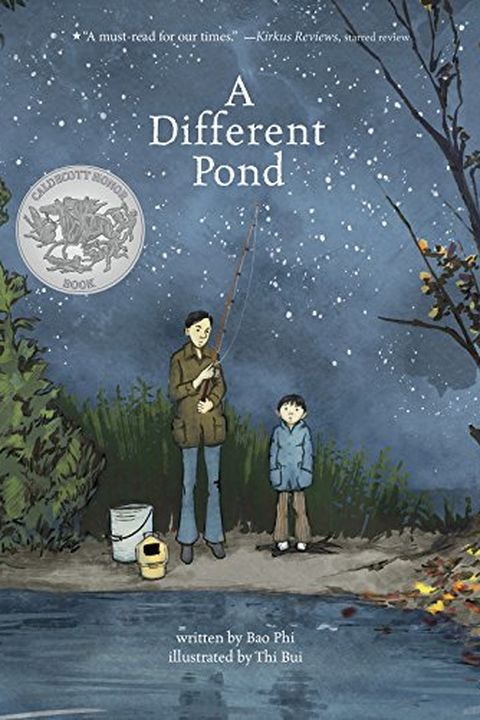 A Different Pond
Bao Phi
As a young boy, Bao Phi awoke early, hours before his father's long workday began, to fish on the shores of a small pond in Minneapolis. Unlike many other anglers, Bao and his father fished for food, not recreation. A successful catch meant a fed family. Between hope-filled casts, Bao's father told him about a different pond in their homeland of Vi...
Publish Date
2017-08-01T00:00:00.000Z
2017-08-01T00:00:00.000Z
Recommendations
If you need a good book gift for a kid, this book is fucking amazing.     
–
source