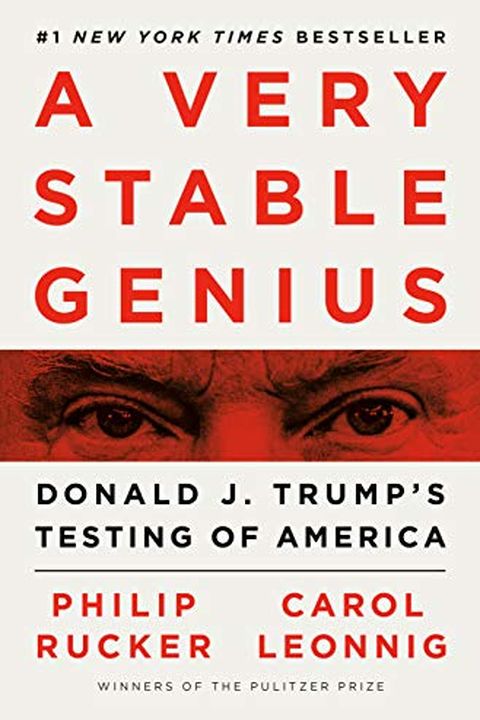 A Very Stable Genius
Donald J. Trump's Testing of America
Philip Rucker
This gripping and comprehensive book by Pulitzer Prize-winning journalists takes readers inside the Trump White House for a fully characterised account of the chaos, scandal and destruction of his presidency's first term. Drawing on hundreds of hours of interviews and more than 200 sources, including senior administration members and first-hand witnesses who have never spoken before, the authors reveal unvarnished decision-making, unscripted calls with foreign leaders, and the lengths officials went to protect themselves and the president. The book also exposes the impact of Robert Mueller's investigation into the administration's loyalty to the president rather than the country.
Publish Date
2020-01-21T00:00:00.000Z
2020-01-21T00:00:00.000Z
Recommendations
@realDonaldTrump The book is a must-read!     
–
source
"A Very Stable Genius" Brilliant book about Trump. USA is the most important country in the world. We really are in trouble.     
–
source
A must read book by objective and professional journalists. Just picked up my copy. Did radio interview this morning on the RICK UNGAR SHOW about the scene in which Trump berates the JCS Generals in his first meeting calling them DOPES AND BABIES. Unreal.     
–
source