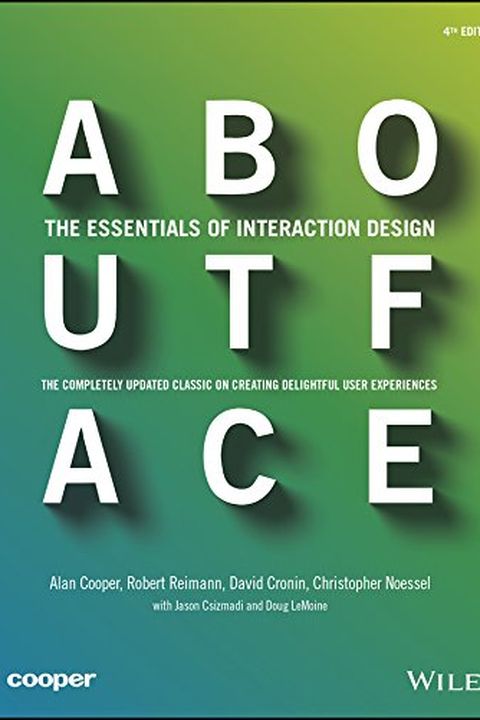 About Face
The Essentials of Interaction Design
Alan Cooper
The three editions of "About Face" have shaped and evolved the landscape of interaction design, bringing it from the research labs into every day lexicon and development. The fourth edition of this groundbreaking book will be no less game changing.The 4th edition of "About Face "is the most significant revision yet, with a new unique design and 4-c...
Publish Date
2014-09-01T00:00:00.000Z
2014-09-01T00:00:00.000Z
First Published in 1995
Recommendations
It's a fantastically useful book; I've used whole chapters as guides for projects I worked on.     
–
source