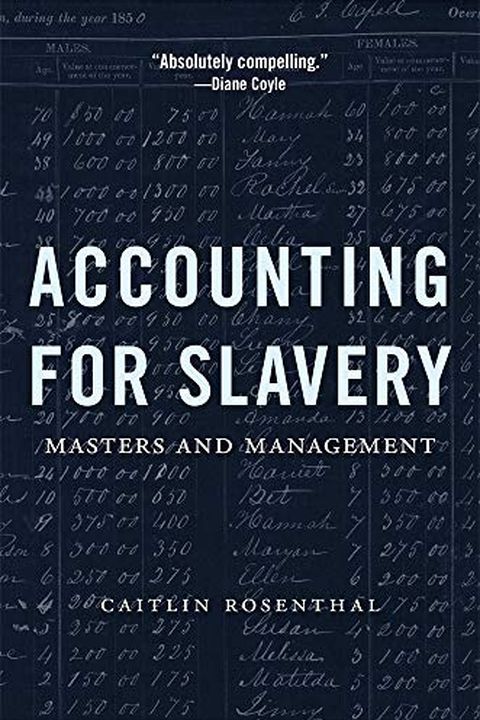 Accounting for Slavery
Masters and Management
Caitlin Rosenthal
A Five Books Best Economics Book of the YearA Politico Great Weekend Read"Absolutely compelling."--Diane Coyle"The evolution of modern management is usually associated with good old-fashioned intelligence and ingenuity... But capitalism is not just about the free market; it was also built on the backs of slaves."--ForbesThe story of modern manageme...
Publish Date
2019
October 15
First Published in 2018
Recommendations
@nilofer @watermelondriia Yep I really like this book. It resonates well with students and lay readers. You can tell she wants to be measured and even with her restraint the empirical story is so overwhelmingly resolute that it's poignant     
–
source
@CarolynVan Funny story, Accounting for Slavery & Scorpio are the ones that kicked the whole thing off. That book is ... just very Scorpio in the best way.     
–
source