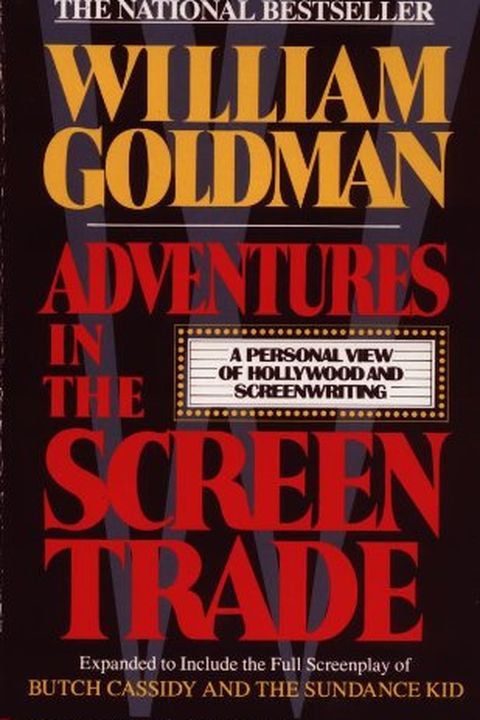 Adventures in the Screen Trade
A Personal View of Hollywood and Screenwriting
William Goldman
No one knows the writer's Hollywood more intimately than William Goldman. Two-time Academy Award-winning screenwriter and the bestselling author of Marathon Man, Tinsel, Boys and Girls Together, and other novels, Goldman now takes you into Hollywood's inner sanctums...on and behind the scenes for Butch Cassidy and the Sundance Kid, All the Presiden...
Publish Date
1989
March 10
First Published in 1983
Recommendations
I am reading William Goldman's spectacular book Adventures in the Screen Trade, for the third time. He reminds us: in 1977 best picture noms included All the President's Men, Network & Taxi Driver. They all got beat by Rocky.     
–
source
William Goldman died. Super talented novelist and screenwriter. (Butch Cassidy; Princess Bride; Marathon Man, etc.) His "Adventures in the Screen Trade" is still one of the great books on Hollywood. RIP.     
–
source