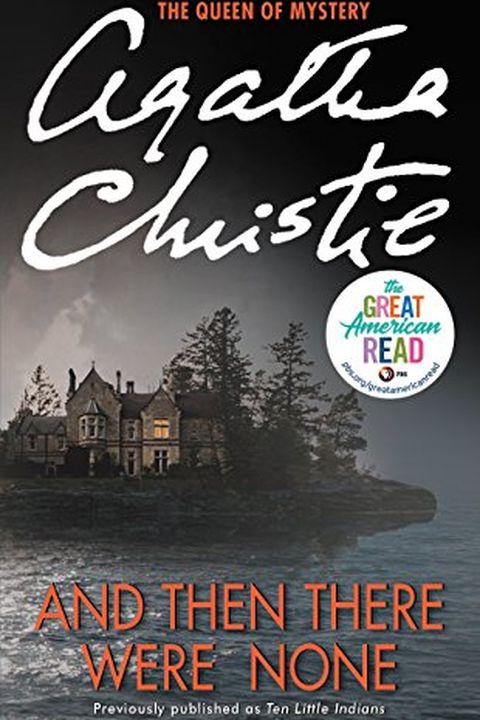 And Then There Were None
Agatha Christie
The World's Bestselling Mystery"Ten . . ."Ten strangers are lured to an isolated island mansion off the Devon coast by a mysterious "U.N. Owen.""Nine . . ."At dinner a recorded message accuses each of them in turn of having a guilty secret, and by the end of the night one of the guests is dead."Eight . . ."Stranded by a violent storm, and haunted b...
Publish Date
2011-03-29T00:00:00.000Z
2011-03-29T00:00:00.000Z
First Published in 1939
Similar Books
16
Recommendations
AND THEN THERE WERE NONE, byAgatha Christie. Lots of murders, but relatively bloodless. And a great mystery.     
–
source
@AdamLanceGarcia I think And Then There Were None is her best book, but The Murder Of Roger Ackroyd and Curtain are probably tied for my personal favorite.     
–
source