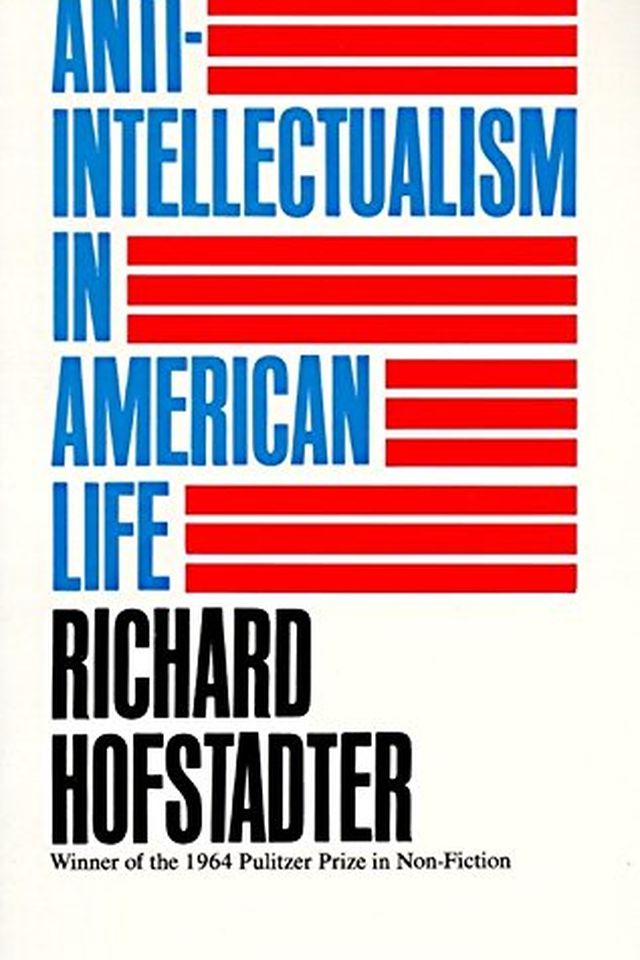 Anti-Intellectualism in American Life
Richard Hofstadter
This Pulitzer Prize-winning book sheds light on the prevalence of anti-intellectualism in American society. The author delves into the evolution of American education and how it has impacted the concept of intellect. He argues that both anti-intellectualism and utilitarianism are rooted in America's cultural heritage, not just democracy. A thought-provoking read that explores the role of intellect in a democratic society.
Publish Date
1964-01-01T00:00:00.000Z
1964-01-01T00:00:00.000Z
First Published in 1963
Recommendations
Reminded me of Richard Hofstadter's important book published, I believe, in 1963. _Anti-intellectualism in American Life_. Here is the pdf. Take a look.     
–
source