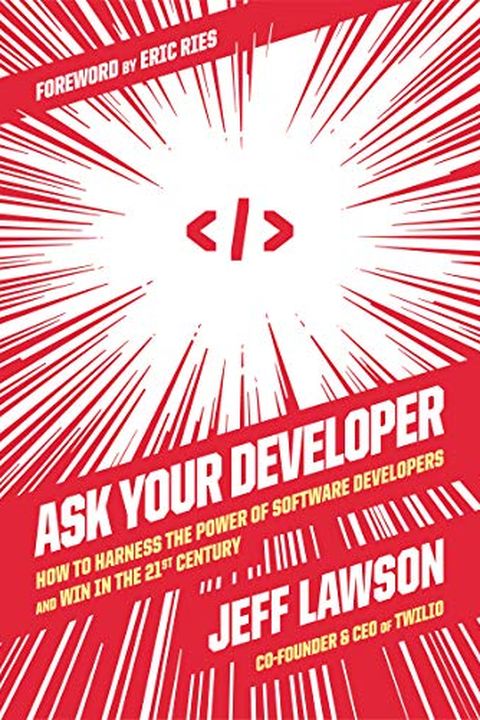 Ask Your Developer
How to Harness the Power of Software Developers and Win in the 21st Century
Jeff Lawson
Unleash the potential of software developers to enable growth, solve business problems, and drive digital transformation. From banking to retail, every industry is turning digital, and companies need the best software to win customers. Jeff Lawson, software developer turned CEO, provides a new playbook for helping management utilize this valuable workforce. Developers are the creative workforce who can solve major business problems and create hit products, yet most companies treat them like digital factory workers. Learn how to understand, motivate, and invest in your developers' success to build great digital products and experiences. Ask Your Developer to succeed in the digital economy.
Publish Date
2021-01-12T00:00:00.000Z
2021-01-12T00:00:00.000Z
Recommendations
A lesson from @jeffiel in his book Ask Your Developer: He worked at 3 small startups. Before founding Twillio, he felt he needed to see what a "big" tech company is like and joined Amazon & learned TONS. Can't recommend this enough. Working at Uber had a similar effect on me.     
–
source