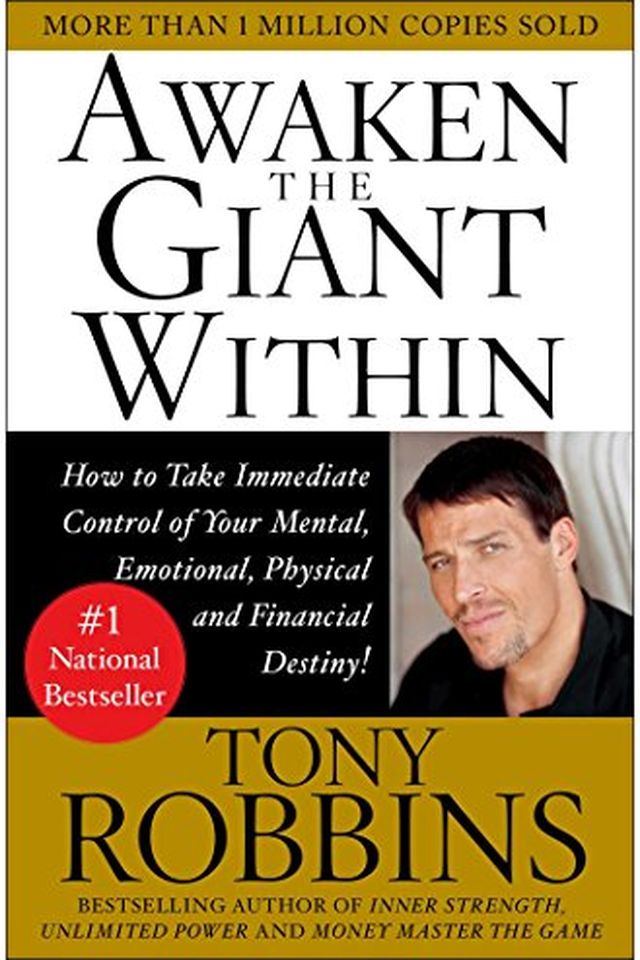 Awaken the Giant Within
How to Take Immediate Control of Your Mental, Emotional, Physical and Financial Destiny!
Tony Robbins
Discover powerful strategies and techniques to master your emotions, body, relationships, finances, and life with this expert guide from a leader in peak performance. With a step-by-step program focused on self-mastery, you'll learn how to awaken the giant within, discover your true purpose, and take control of your destiny.
Publish Date
1992-11-01T00:00:00.000Z
1992-11-01T00:00:00.000Z
Recommendations
When I was 18, Awaken the Giant Within changed my life.     
–
source
This book was the first of Tony Robbins books I read, and it asked me crucial questions about the stories I was telling myself that were limiting my growth.     
–
source
@WealthInc247 Awaken the Giant Within by Tony Robbins. As much 💩 as people talk about him he's saved millions of people from deleting themselves while struggling with depression, including me, and I can say his book helped me ground myself and believe I could make change in my own life.     
–
source