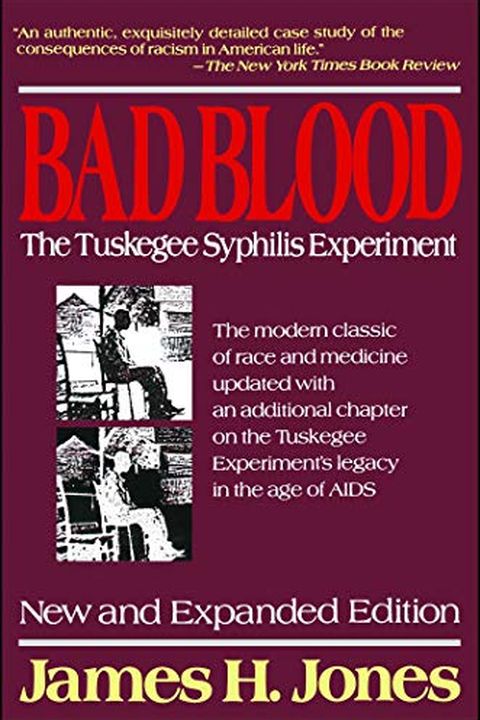 Bad Blood
The Tuskegee Syphilis Experiment, New and Expanded Edition
James H. Jones
From 1932 to 1972, the United States Public Health Service conducted a non-therapeutic experiment involving over 400 black male sharecroppers infected with syphilis. The Tuskegee Study had nothing to do with treatment. Its purpose was to trace the spontaneous evolution of the disease in order to learn how syphilis affected black subjects.The men we...
Publish Date
1993-01-15T00:00:00.000Z
1993-01-15T00:00:00.000Z
First Published in 1981
Recommendations
@SeanEngel The Immortal Life of Henrietta Lacks is a good book. See also: The Tuskeegee experiments, Project Paperclip, environmental racism, eugenics.     
–
source