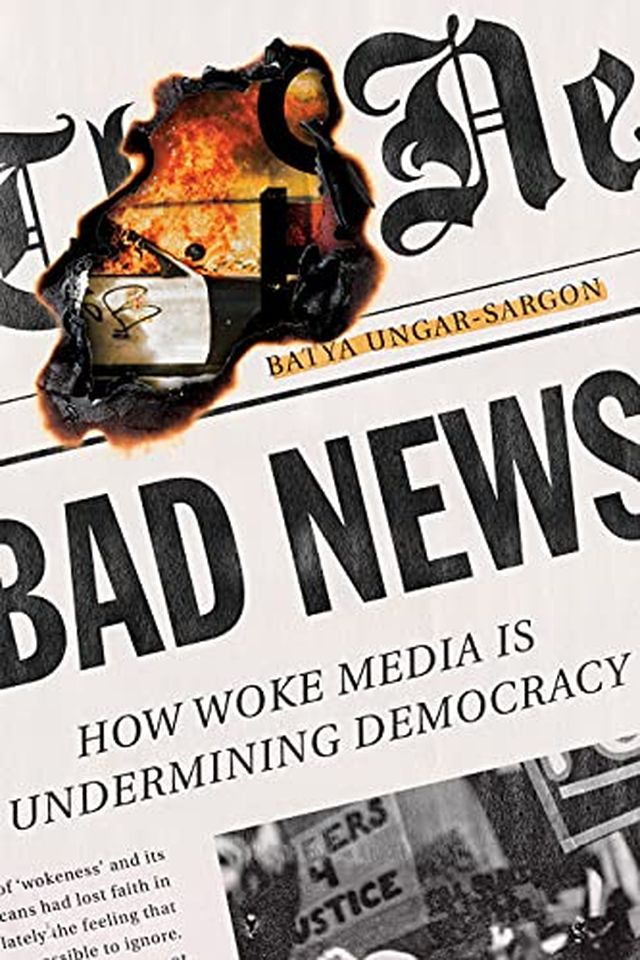 Bad News
How Woke Media Is Undermining Democracy
Batya Ungar-Sargon
In "Bad News," Batya Ungar-Sargon exposes the dangerous ideological shift in American journalism that has led to a news media that is more woke than liberal. Ungar-Sargon explains how journalism became an affluent and elite profession, focused on the concerns of highly educated peers. This shift, combined with the rise of the internet and the implosion of local news, has led to a dangerous culture war around identity that is undermining American democracy. "Bad News" uncovers the truth behind the moral panic around race and the power consolidation of liberal elites.
Publish Date
2021-11-11T00:00:00.000Z
2021-11-11T00:00:00.000Z
Recommendations
@PamelaParesky @Twitter @bungarsargon This book is incredible and everyone needs to read it when it comes out.     
–
source