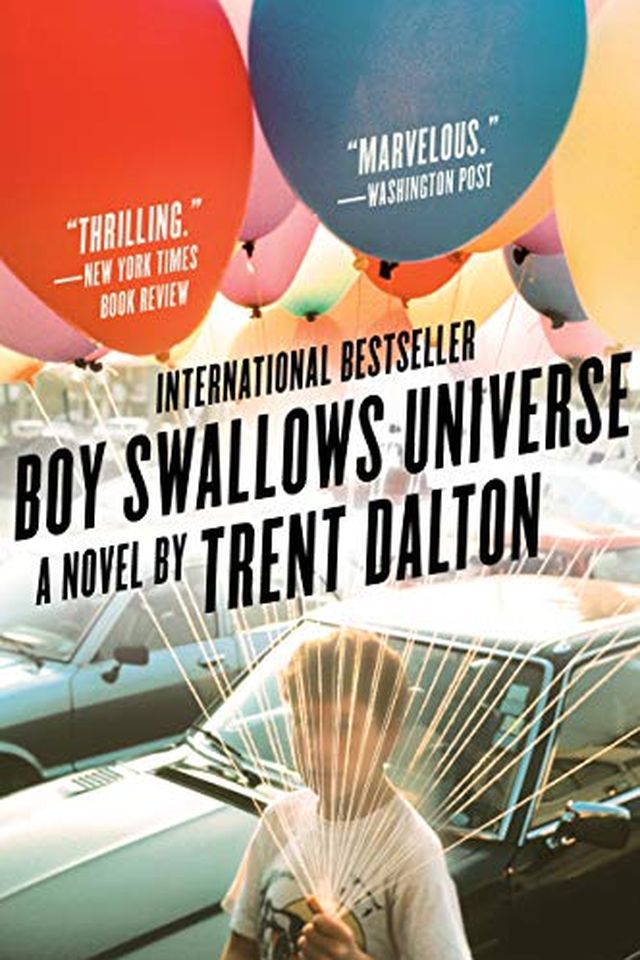 Boy Swallows Universe
A Novel
Trent Dalton
Set in 1980s Australia, this debut novel delves into the complex life of 12-year-old Eli Bell. With a lost father, a mother in jail, and a stepdad dealing heroin, Eli's life is far from simple. His mentor, a felon named Slim, watches over him and his silent older brother. Eli's goal is to follow his heart and train for a career in journalism, but obstacles keep getting in the way. With bad guys to face and a doomed mother to save, Eli's journey is one of true love, brotherhood, and unlikely friendships.
Publish Date
2018-06-18T00:00:00.000Z
2018-06-18T00:00:00.000Z
Recommendations
Nearly finished @TrentDalton's Boy Swallows Universe. What a fantastic book. Absolutely loving it - thanks Trent.     
–
source
By the way, aside from the amazing cabin and the kind inclusion of Triple Cross, can I also draw your attention here to the 'other' book, Boy Swallows Universe by @trentdalton It is just totally brilliant. One of my favourite reads of the last 5 years.     
–
source