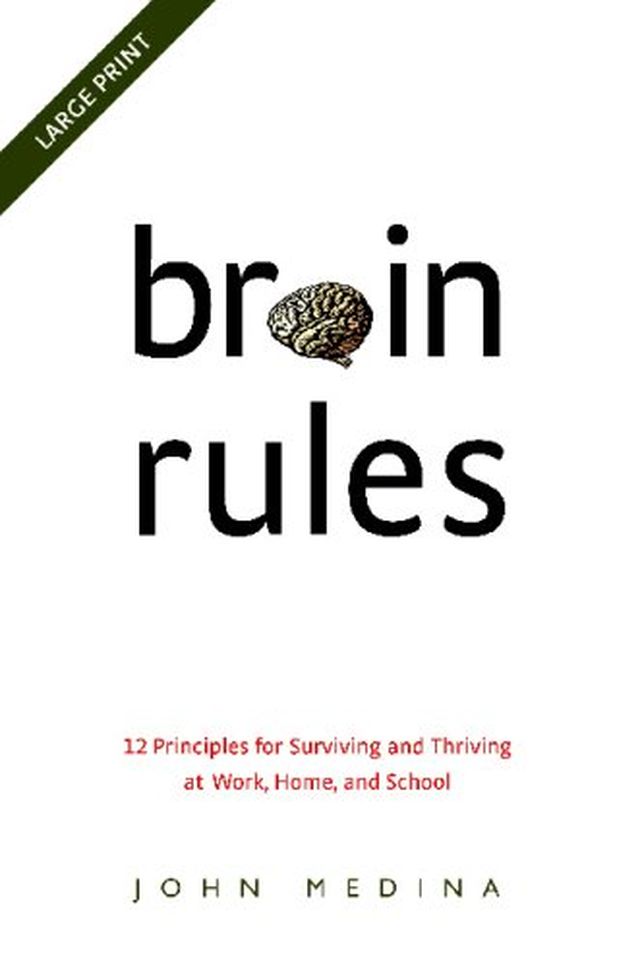 Brain Rules
12 Principles for Surviving and Thriving at Work, Home, and School
John Medina
This fascinating book by a molecular biologist delves into the inner workings of our brains and sheds light on topics such as how we learn, the impact of sleep and stress on our brains, and the truth about multitasking. Through anecdotes and humor, the author presents brain rules that can transform our daily lives, including the importance of physical activity and the power of repetition in learning. Learn why exercise improves cognition, how we are wired to never stop learning, and how vision trumps all other senses. Discover the amazing potential of your brain and how to optimize it.
Publish Date
2008-02-26T00:00:00.000Z
2008-02-26T00:00:00.000Z
Recommendations
New scientific insights into why our brains work this way, and how to use what we now know to learn or work better.     
–
source
Discusses how to keep your brain healthy.     
–
source