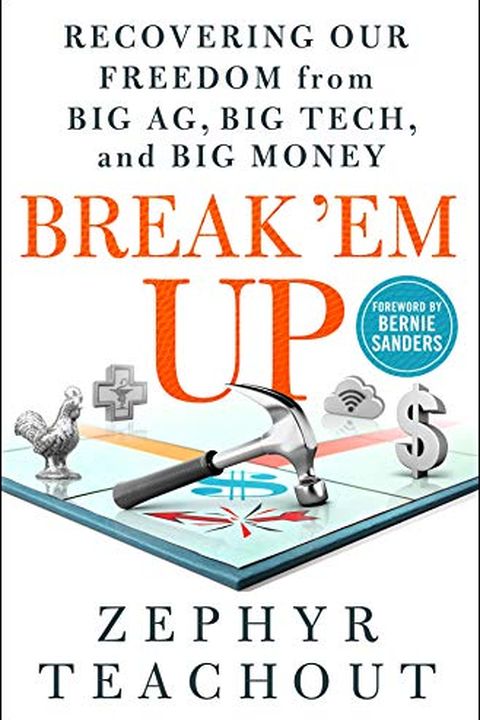 Break 'Em Up
Recovering Our Freedom from Big Ag, Big Tech, and Big Money
Zephyr Teachout
Break 'Em Up is a crucial guide for those looking to organize and mobilize against the growing influence and power of monopoly companies in America. With a powerful foreword from Bernie Sanders, author Zephyr Teachout explores how these giant monopolies are negatively impacting every aspect of American life, from the economy to politics, the environment, and beyond. Through her expert analysis, Teachout offers a blueprint for breaking up monopolies and safeguarding against their damaging effects, a necessary step for reclaiming American democracy.
Publish Date
2020-05-19T00:00:00.000Z
2020-05-19T00:00:00.000Z
Recommendations
IX. BREAK 'EM UP by @ZephyrTeachout: The most lucid, readable, infuriating, energizing book on the rise of monopolies. Teachout never loses sight of the systemic nature of the problem, even as she uses individual stories to tell the tale. 19/     
–
source
An utterly important book--and well-written too!     
–
source