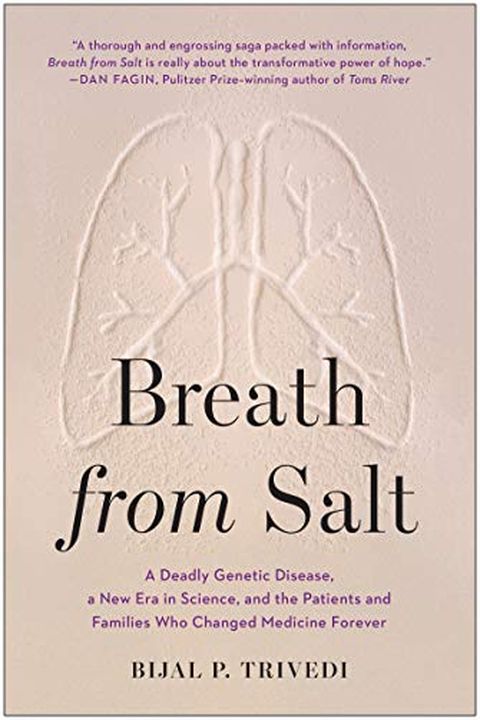 Breath from Salt
A Deadly Genetic Disease, a New Era in Science, and the Patients and Families Who Changed Medicine Forever
Bijal P. Trivedi
Cystic fibrosis was once a mysterious disease that killed infants and children. Now it could be the key to healing millions with genetic diseases of every typefrom Alzheimer's and Parkinson's to diabetes and sickle cell anemia.In 1974, Joey O'Donnell was born with strange symptoms. His insatiable appetite, incessant vomiting, and a relentless cough...
Publish Date
2020-09-08T00:00:00.000Z
2020-09-08T00:00:00.000Z
Recommendations
This book is truly uplifting. It documents a story of remarkable scientific innovation and how it has improved the lives of almost all cystic fibrosis patients and their families. This story is especially meaningful to me because I know families who've benefited from the new medicines described in this book. I suspect we'll see many more books like this in the coming years, as biomedical miracles emerge from labs at an ever-greater pace.     
–
source