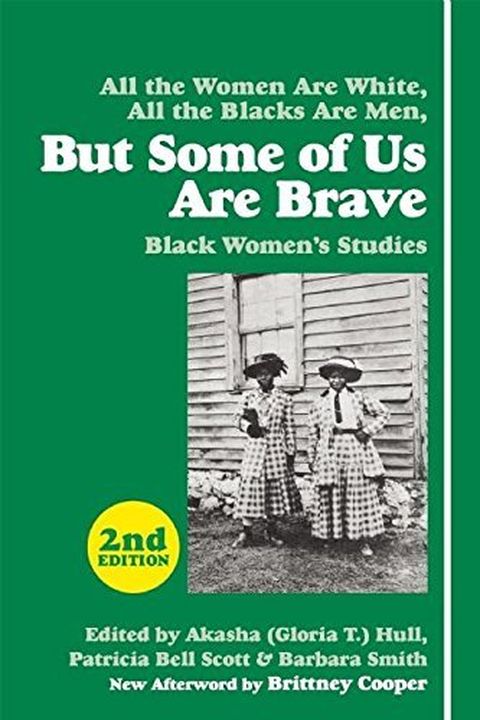 But Some of Us Are Brave
Black Women's Studies
A groundbreaking collection of black feminist scholarship, this book highlights the voices and experiences of black women. Featuring contributions from prominent authors Alice Walker and the Combahee River Collective, it's an essential read for anyone interested in race and gender in America. With an afterword from Salon columnist Brittney Cooper and co-editors who are former women's studies professors, this book is a must-read for those looking to expand their understanding of intersectional feminism.
Publish Date
1993-01-01T00:00:00.000Z
1993-01-01T00:00:00.000Z
First Published in 1986
Recommendations
@PBell_Scott @BlkNunHistorian @FeministPress @blkwomenstudies @ABWHTruth @officialNWHA @crunkfeminists @chariscircle @TheBarbaraSmith @ProfessorCrunk @UGAWMST @womensmediacntr Oh how I love(d) that book. I can *see* it on our coffee table in Cambridge when I was 8.     
–
source