Sort by
Latest Recommendations First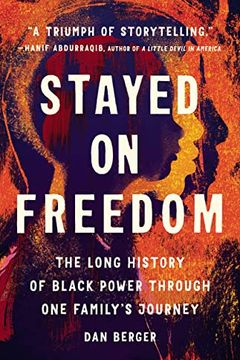 A new history of Black Liberation, told through the intertwined story of two grassroots organizers  ​ The Black Power movement, often associated with its iconic spokesmen, derived much of its energy from the work of people whose stories have never been told. Stayed On Freedom brings into focus two unheralded Black Power activists who dedicated thei...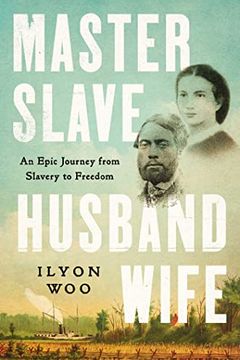 The remarkable true story of Ellen and William Craft, who escaped slavery through daring, determination, and disguise, with Ellen passing as a wealthy, disabled White man and William posing as "his" slave.In 1848, a year of international democratic revolt, a young, enslaved couple, Ellen and William Craft, achieved one of the boldest feats of self-...
This book about Ellen and William Craft is really special... I can't wait for the world to read it.     
–
source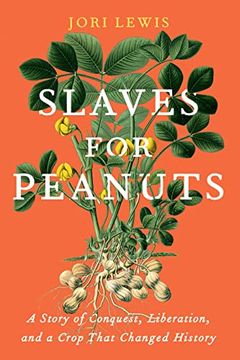 A stunning work of popular history—the story of how a single crop transformed the history of slavery.Americans consume over 1.5 billion pounds of peanut products every year. But few of us know the peanut's tumultuous history, or its intimate connection to slavery and freedom.Lyrical and powerful, Slaves for Peanuts deftly weaves together the natura...
This book is stunning.     
–
source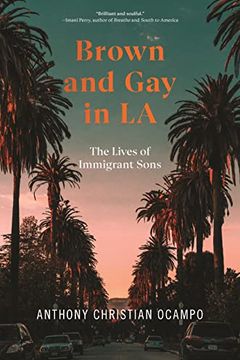 The stories of second-generation immigrant gay men coming of age in Los AngelesGrowing up in the shadow of Hollywood, the gay sons of immigrants featured in Brown and Gay in LA could not have felt further removed from a world where queerness was accepted and celebrated. Instead, the men profiled here maneuver through family and friendship circles w...
This book is so beautiful     
–
source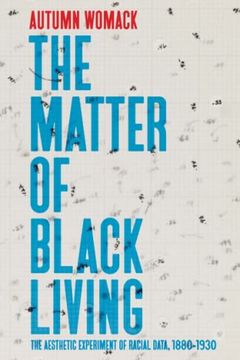 Examining how turn-of-the-century Black cultural producers' experiments with new technologies of racial data produced experimental aesthetics. As the nineteenth century came to a close and questions concerning the future of African American life reached a fever pitch, many social scientists and reformers approached post-emancipation Black life as a...
These 2 books are amazing     
–
source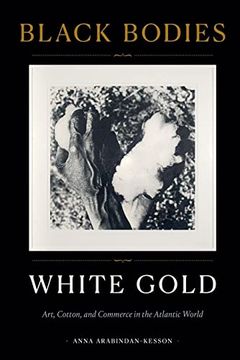 In Black Bodies, White Gold Anna Arabindan-Kesson uses cotton, a commodity central to the slave trade and colonialism, as a focus for new interpretations of the way art, commerce, and colonialism were intertwined in the nineteenth-century Atlantic world. In doing so, Arabindan-Kesson models an art historical approach that makes the histories of the...
These 2 books are amazing     
–
source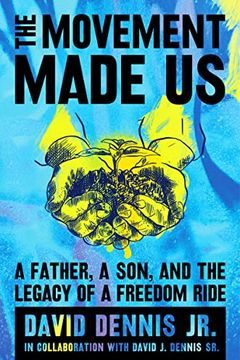 The Movement Made Us takes literature to a momentous Southern Black space to which I honestly never thought a book could take us. This is literally the Movement that made us and both Davids love us whole here with a creation that is as ingenious as it is soulfully sincere. Stunning. --Kiese Laymon, author of HeavyA dynamic family exchange that pivo...
This book is profound, beautiful and important.     
–
source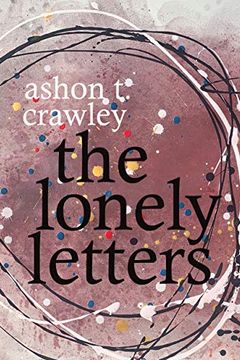 In The Lonely Letters, A tells Moth: "Writing about and thinking with joy is what sustains me, daily. It nourishes me. I do not write about joy primarily because I always have it. I write about joy, black joy, because I want to generate it, I want it to emerge, I want to participate in its constant unfolding." But alongside joy, A admits to Moth, c...
This book is so incredibly beautiful. Get The Lonely Letters.     
–
source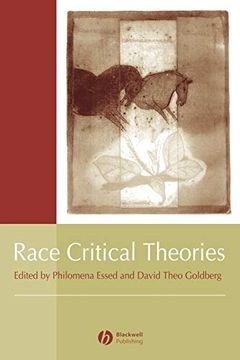 Race Critical Theories brings together many of the key contributors to critical theorizing about race and racism over the past twenty years. Each previously published text is accompanied by a fresh statement - in most cases written by the authors themselves - regarding the political context, implications and effects of the original contribution....
Another book, that doesn't fall under the scholarly community of CRT, but which I think is important for thinking about critical engagement with race, Race Critical Theories: Text and Context (2001)     
–
source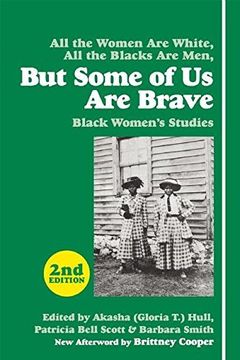 Originally published in 1982, All the Women Are White, All the Blacks Are Men, But Some of Us Are Brave: Black Women's Studies is the first comprehensive collection of black feminist scholarship. Featuring contributions from Alice Walker and the Combahee River Collective, this book is vital to today's conversation on race and gender in America. Wit...
@PBell_Scott @BlkNunHistorian @FeministPress @blkwomenstudies @ABWHTruth @officialNWHA @crunkfeminists @chariscircle @TheBarbaraSmith @ProfessorCrunk @UGAWMST @womensmediacntr Oh how I love(d) that book. I can *see* it on our coffee table in Cambridge when I was 8.     
–
source
The Meaning of Soul by Emily J. Lordi
Being Property Once Myself by Joshua Bennett
Race After Technology by Ruha Benjamin
The Lost Education of Horace Tate by Vanessa Siddle Walker
Undoing the Demos by Wendy Brown
The Changeling by Victor Lavalle
The New Way of the World by Pierre Dardot
This Nonviolent Stuff'll Get You Killed by Charles E. Cobb Jr.
Capitalism by Arundhati Roy
The Rebellious Life of Mrs. Rosa Parks by Jeanne Theoharis
Freedom's Teacher by Katherine Mellen Charron
At the Dark End of the Street by Danielle L. McGuire
Lift Every Voice by Patricia Sullivan
Bloody Lowndes by Hasan Kwame Jeffries
Ella Baker and the Black Freedom Movement by Barbara Ransby
Why We Can't Wait by Martin Luther King Jr.
Selma, Lord, Selma by Sheyann Webb-Christburg
Ready from Within by Septima Poinsette Clark
The Autobiography of Miss Jane Pittman by Ernest J. Gaines
The Movement by Lorraine Hansberry