Sort by
Latest Recommendations First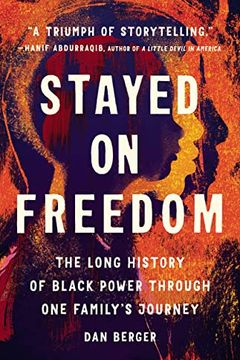 Discover the untold stories of two grassroots activists who shaped the Black Power movement in Stayed On Freedom. This powerful history delves deep into the lives of Zoharah and Michael Simmons, who fell in love while organizing for change in the South. Through the lens of their decades-long journey, historian Dan Berger uncovers how Black Power connected communities across generations and the globe. Based on hundreds of hours of interviews, Stayed On Freedom is an intimate portrait of everyday heroes who fought for a better world.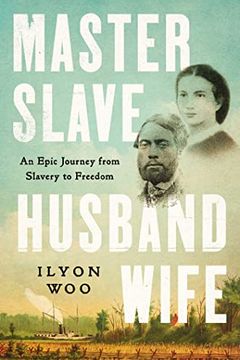 A captivating true story of a husband and wife who escaped slavery through daring and disguise. Ellen passed as a wealthy, disabled White man, while William posed as her slave. With a love that sustained them through danger, they traveled over 1,000 miles to freedom, dodging slave traders and even friends of their enslavers. Their tale made them celebrities and drew thunderous applause as they spoke alongside some of the greatest abolitionist luminaries of the day. But danger loomed once again as slave hunters forced them to flee the United States. This American love story challenges the nation's core precepts of life, liberty, and justice for all.
This book about Ellen and William Craft is really special... I can't wait for the world to read it.     
–
source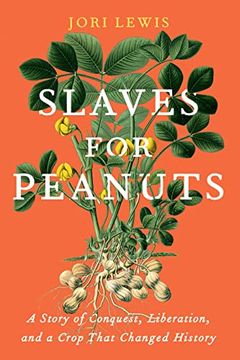 Explore the fascinating and untold history of the peanut in "Slaves for Peanuts". This stunning work of popular history offers a unique perspective on how this single crop transformed the lives of millions, including its intimate connection to slavery and freedom. Author Jori Lewis delves deep into West African and European archives to recreate a world that is breathtakingly real and unlike anything modern readers have experienced. Through the eyes of richly detailed characters, Lewis challenges our assumptions about the motives and people who supported human bondage, offering a new and revealing chapter in the global history of slavery. A must-read for anyone interested in the enduring consequences of this dark period in human history.
This book is stunning.     
–
source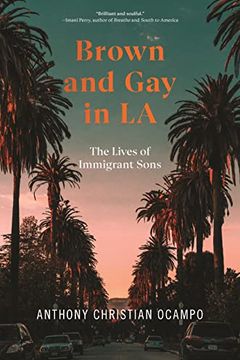 Explore the compelling stories of second-generation immigrant gay men coming of age in Los Angeles with Brown and Gay in LA. These men navigate family and friendship circles where masculinity dominates, and heterosexuality is strictly enforced. Finding community in each other, their path to sexual freedom often involves chasing their dreams while resisting the expectations of their immigrant parents. Author Anthony Christian Ocampo also details his own story of reconciling his queer Filipino American identity and those of men like him, shedding light on what it was like to grow up as a gay person in an immigrant family and ethnic community. Brown and Gay in LA is an ode to second-generation gay men and their radical redefinition of what it means to be an American.
This book is so beautiful     
–
source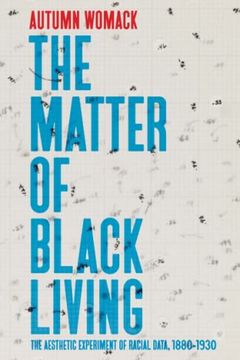 Explore the fascinating relationship between turn-of-the-century Black cultural producers and the new technologies of racial data in The Matter of Black Living. This book delves into how African American life was approached as an empirical problem to be solved using social survey, photography, and film, which resulted in a "racial data revolution." However, cultural producers like W. E. B. Du Bois, Kelly Miller, Sutton Griggs, and Zora Neale Hurston staged their own revolution, un-disciplining racial data in ways that captured the dynamism of Black social life. Discover this fresh and nuanced take on the history of documenting Blackness and how it reshapes the political and aesthetic work of racial data.
These 2 books are amazing     
–
source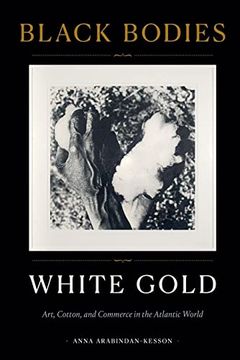 Explore the intersection of art, commerce, and colonialism in the 19th-century Atlantic world with this fascinating book. Black Bodies, White Gold focuses on cotton, a commodity that played a central role in the slave trade and colonialism. Author Anna Arabindan-Kesson examines the history of the Black diaspora and how it impacted cultural production during this time. She also delves into the visual representations of Blackness and cotton, from depictions of enslaved plantation workers to contemporary art that examines the commercial and imperial processes that have shaped our perceptions of labor and Blackness.
These 2 books are amazing     
–
source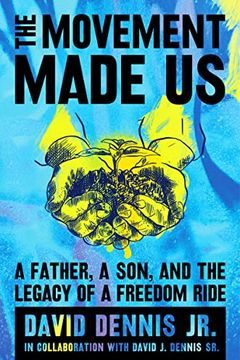 "The Movement Made Us" is an intimate memoir and oral history of the Civil Rights Movement of the 1960s and its living legacy embodied in Black Lives Matter. It features a father-son exchange between David Dennis Sr, a core architect of the movement, and David Jr, a journalist working on the front lines of change today. This unique work highlights the hopes, struggles, setbacks, and triumphs of modern Black life and is a crucial addition to Civil Rights history.
This book is profound, beautiful and important.     
–
source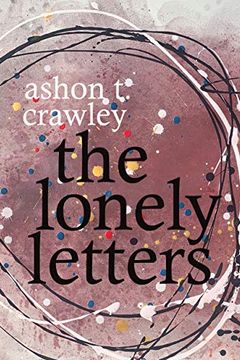 "The Lonely Letters" is a stunning exploration of blackqueer life, music, theology, and love. Written in epistolary form, the book delves into the joys and struggles of exclusivity and unfulfilled desire, seeking to generate black joy in a normative world. Crawley meditates on the musical and embodied experience of Blackpentecostal spaces and the potential for platonic and erotic connections for the blackqueer community. This rigorous study doubles as a performance, transforming readers with its insight and powerful presence.
This book is so incredibly beautiful. Get The Lonely Letters.     
–
source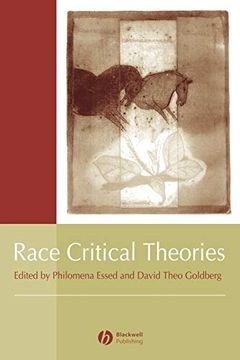 In Race Critical Theories, prominent scholars unite to analyze the complexities of race and racism from a critical perspective. This thought-provoking collection features previously published works, each supplemented by new statements from authors on the political significance and real-life impact of their writing.
Another book, that doesn't fall under the scholarly community of CRT, but which I think is important for thinking about critical engagement with race, Race Critical Theories: Text and Context (2001)     
–
source
This is a necessary and beautiful book.     
–
source
Meeting at the Table by Tina McElroy Ansa, Wanda S. Lloyd
The Meaning of Soul by Emily J. Lordi
Being Property Once Myself by Joshua Bennett
The Lost Education of Horace Tate by Vanessa Siddle Walker
Race After Technology by Ruha Benjamin
The Changeling by Victor Lavalle
Undoing the Demos by Wendy Brown
This Nonviolent Stuff'll Get You Killed by Charles E. Cobb Jr.
Capitalism by Arundhati Roy
The New Way of the World by Pierre Dardot
The Rebellious Life of Mrs. Rosa Parks by Jeanne Theoharis
At the Dark End of the Street by Danielle L. McGuire
Freedom's Teacher by Katherine Mellen Charron
Lift Every Voice by Patricia Sullivan
Bloody Lowndes by Hasan Kwame Jeffries
Ella Baker and the Black Freedom Movement by Barbara Ransby
Why We Can't Wait by Martin Luther King Jr.
Selma, Lord, Selma by Sheyann Webb-Christburg
But Some of Us Are Brave by
Ready from Within by Septima Poinsette Clark
The Autobiography of Miss Jane Pittman by Ernest J. Gaines
The Movement by Lorraine Hansberry