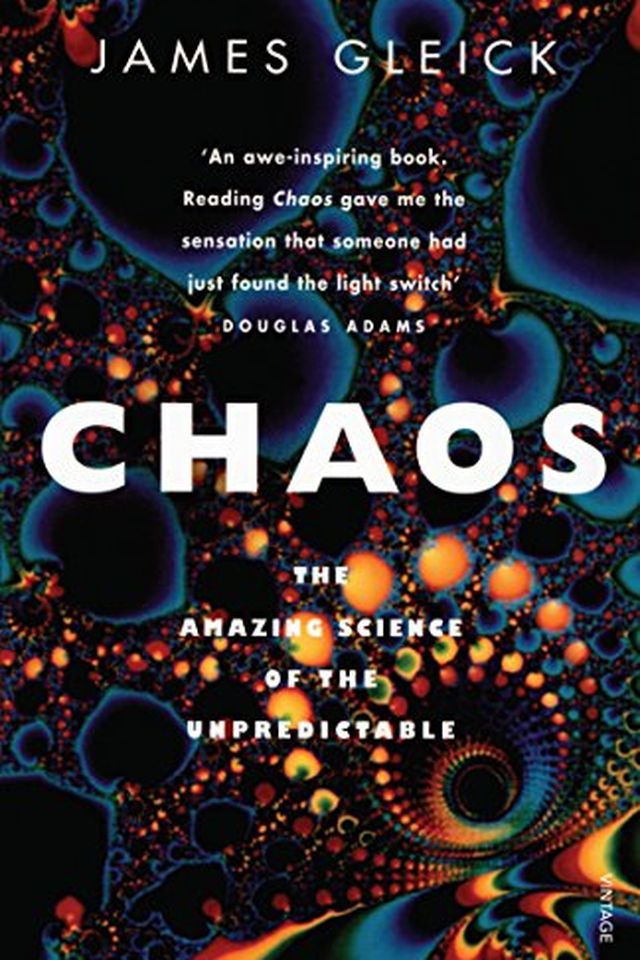 Chaos
Making a New Science
James Gleick
Introducing Chaos - a fascinating exploration of the study of seemingly random patterns in natural phenomena. Written by former New York Times science writer, James Gleick, the book delves into the first years of chaos research and the eccentric characters behind it. With descriptive prose and captivating sketches and photographs, Gleick breaks down the investigative techniques used to understand chaos without overwhelming readers with technical jargon. Get lost in the world of chaos and discover the fascinating people and ideas that drive this field.
Publish Date
1988-12-01T00:00:00.000Z
1988-12-01T00:00:00.000Z
First Published in 1987
Recommendations
@patrickc For example, while trying to find the poetry in tough science for my heredity book, I picked up Chaos by @JamesGleick again. Helped a lot     
–
source
An excellent book, suffused with poetry. A 20th-century classic.     
–
source