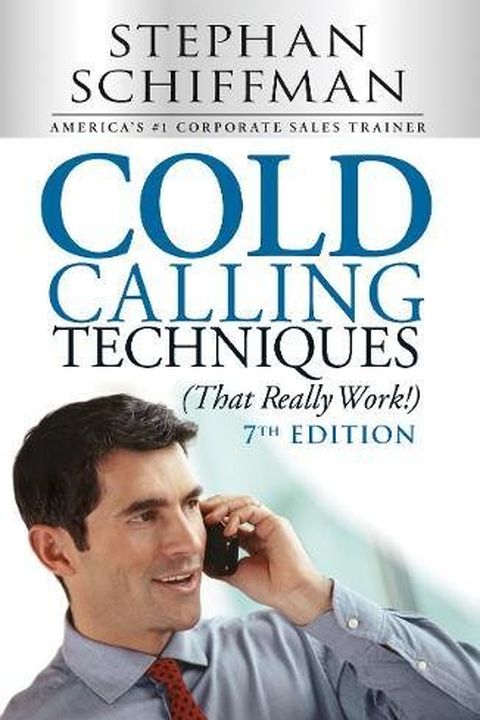 Cold Calling Techniques
Stephen Schiffman
The definitive guide to cold calling success!For more than thirty years, Stephan Schiffman, America's #1 corporate sales trainer, has shown millions of salespeople how to close a deal. In this newest edition of Cold Calling Techniques (That Really Work!), he'll show you why cold calling is still a central element of the sales cycle and where to fin...
Publish Date
2014-01-01T00:00:00.000Z
2014-01-01T00:00:00.000Z
First Published in 1987
Recommendations
This is a book that every CEO needs to read. If you can't sell, you can't survive. If you can sell-if you can figure out how to open doors and make your customers happy-you not only will always be able to eat and put a roof over your head but also thrive in any corporate or entrepreneurial environment.     
–
source