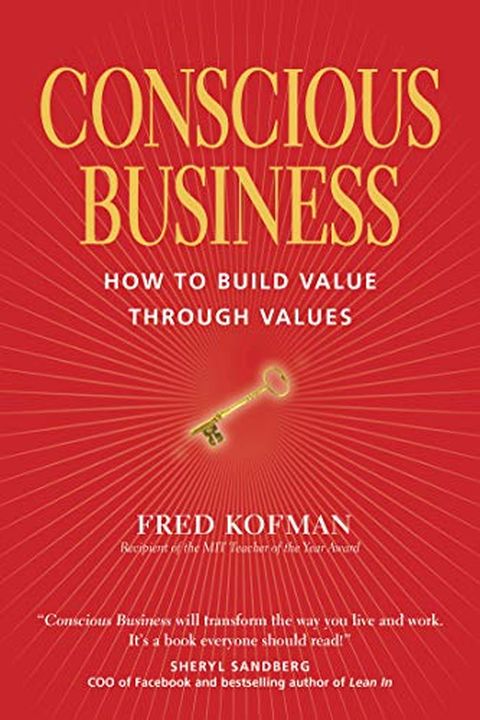 Conscious Business
How to Build Value through Values
Fred Kofman
"Conscious Business" by Fred Kofman explores the power of conscious leadership and values-based work. Gain insights into creating a workplace with authentic communication, accountability, and ethical principles. This book offers valuable techniques to help individuals and businesses live up to their highest potential. Discover how finding your passion and expressing your essential values can lead to success and personal fulfillment in all areas of life. Maximize your potential in the workplace and beyond with this definitive resource.
Publish Date
2006-10-01T00:00:00.000Z
2006-10-01T00:00:00.000Z
First Published in 2005
Recommendations
Would add "The Art of Happiness" and "Conscious Business" -- 9 Business Books That Will Change Your Life     
–
source
The author's whole kind of thread is to say actually in fact, how you can express business and capitalism as a spiritual practice of compassion.     
–
source
It had a profound effect on my career and life. I think about his lessons almost every day — the importance of authentic communication, impeccable commitments, being a player not a victim, and taking responsibility. I have given this book to so many team members at work, and I've seen it inspire people overnight to be more aware of their actions and impact on others.     
–
source