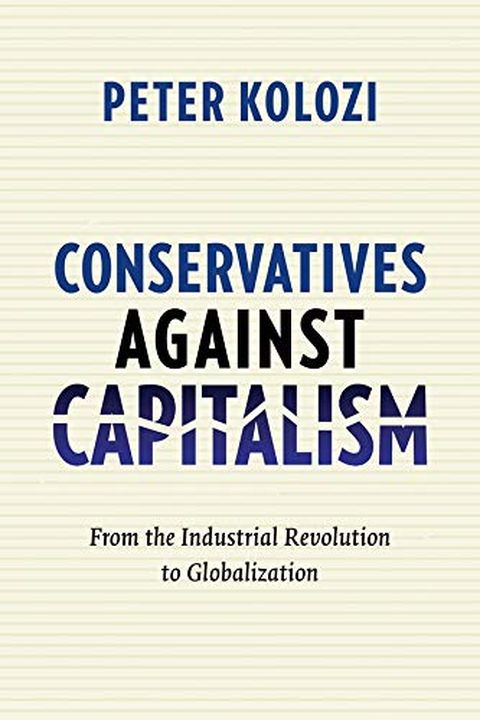 Conservatives Against Capitalism
From the Industrial Revolution to Globalization
Peter Kolozi
Explore a fascinating history of the conservative skepticism towards the influence of capitalism on politics, culture, and society. From threats to traditional hierarchies to the dangers of free trade, Conservatives Against Capitalism analyzes the positions of a range of conservative thinkers, ultimately reconciling their critiques with the ethos of the market. Peter Kolozi creates a vital new understanding of the American conservative pantheon, revealing a coherent tradition of conservative thought that goes beyond blind faith in the free market.
Publish Date
2017-08-08T00:00:00.000Z
2017-08-08T00:00:00.000Z
Recommendations
@samhaselby A former student of mine wrote an excellent book on just this topic.     
–
source