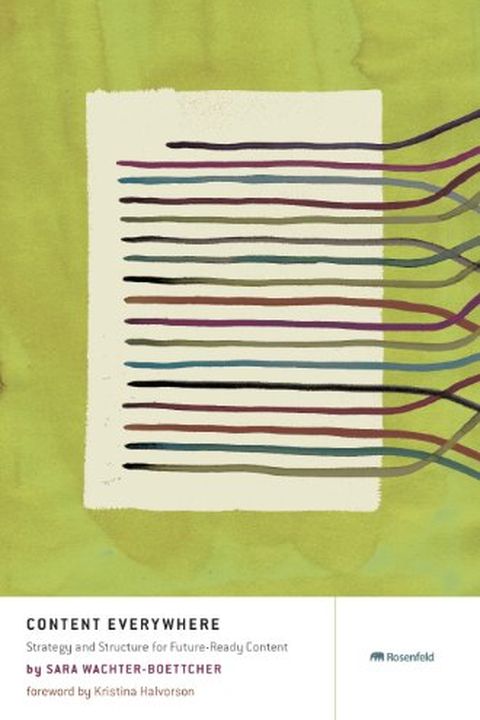 Content Everywhere
Strategy and Structure for Future-Ready Content
Sara Wachter-Boettcher
Discover how to create flexible and reusable content for the future of information sharing in "Content Everywhere." Author Sara Wachter-Boettcher explains why better copy isn't enough for today's endless devices and channels, and provides valuable insights on making your content more manageable and meaningful no matter where it goes. Say goodbye to fixed, single-purpose content, and hello to a future-ready strategy.
Publish Date
2012-12-12T00:00:00.000Z
2012-12-12T00:00:00.000Z
Recommendations
Content Everywhere by @sara_ann_marie is the most useful book about content strategy and IA and UX that I've read in a long time.     
–
source