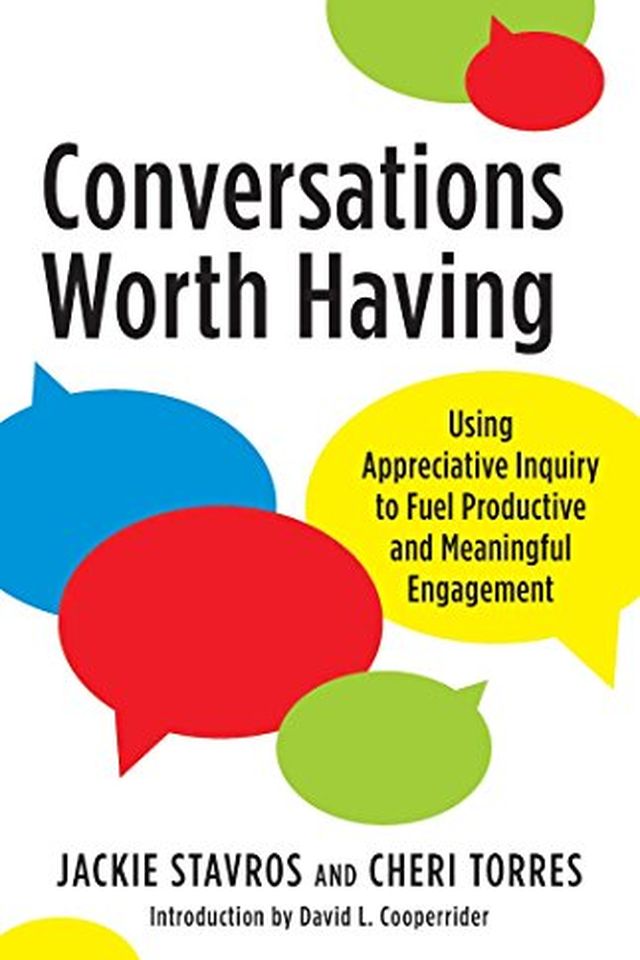 Conversations Worth Having
Using Appreciative Inquiry to Fuel Productive and Meaningful Engagement
Jacqueline M. Stavros
Discover how conversations can shape our well-being and ability to thrive in "Conversations Worth Having." This book explores Appreciative Inquiry (AI), a new approach for fostering positive change in individuals, groups, organizations, and communities. Authors Stavros and Torres share 2 practices and 5 principles to create great conversations, followed by real-life examples of people using AI to transform their lives and organizations. Learn how to communicate better and flourish in all areas of your life with this insightful read.
Publish Date
2018-05-22T00:00:00.000Z
2018-05-22T00:00:00.000Z
Recommendations
@JessMattei Two books I really learned a lot from are Conversations Worth Having, by Stavros & Torres, and and High Conflict, by Amanda Ripley.     
–
source