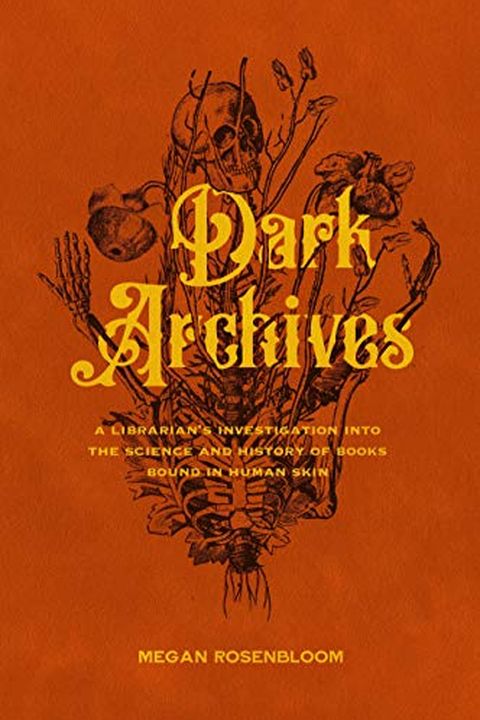 Dark Archives
A Librarian's Investigation into the Science and History of Books Bound in Human Skin
Megan Rosenbloom
On bookshelves around the world, surrounded by ordinary books bound in paper and leather, rest other volumes of a distinctly strange and grisly sort: those bound in human skin. Would you know one if you held it in your hand?In Dark Archives, Megan Rosenbloom seeks out the historic and scientific truths behind anthropodermic bibliopegy—the practice ...
Publish Date
2020-10-20T00:00:00.000Z
2020-10-20T00:00:00.000Z
Recommendations
If you like Mary Roach you'll like this. So much research. So much focus on the ethics and myths and stories in such a readable way. The @Ologies podcast did a great episode on the book recently called "Anthropodermic Biocodicology" if you need more convincing. :)     
–
source
DARK ARCHIVES Medical librarian @LibraryatNight is the perfect guide into a dark world populated by Victorian criminals, bodysnatchers, & anatomists--all of whom contributed to the gruesome art of binding books with human skin. Meticulously researched, endlessly fascinating.     
–
source