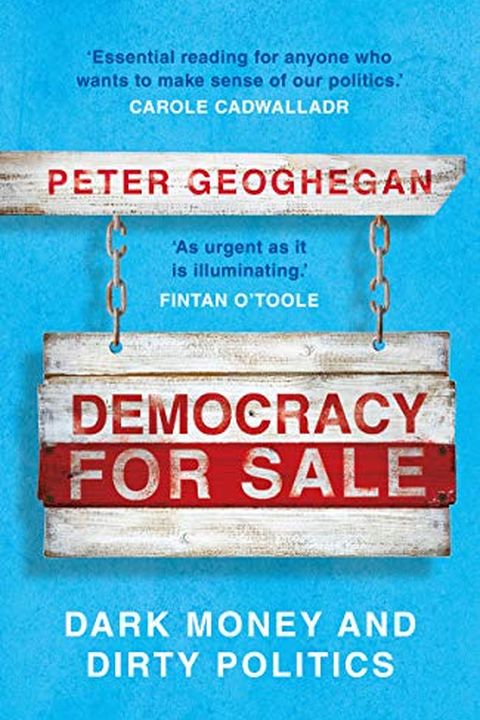 Democracy For Sale
Dark Money and Dirty Politics
Peter Geoghegan
'If you're concerned about the health of British democracy, read this book – it is thorough, gripping and vitally important' Oliver Bullough, author of Moneyland.Democracy is in crisis, and unaccountable and untraceable flows of money are helping to destroy it.Politicians lie gleefully, making wild claims that can be shared instantly with millions ...
Publish Date
2020-05-14T00:00:00.000Z
2020-05-14T00:00:00.000Z
Recommendations
@carolmhunt @Conor_Devine Class book. Loved it.     
–
source