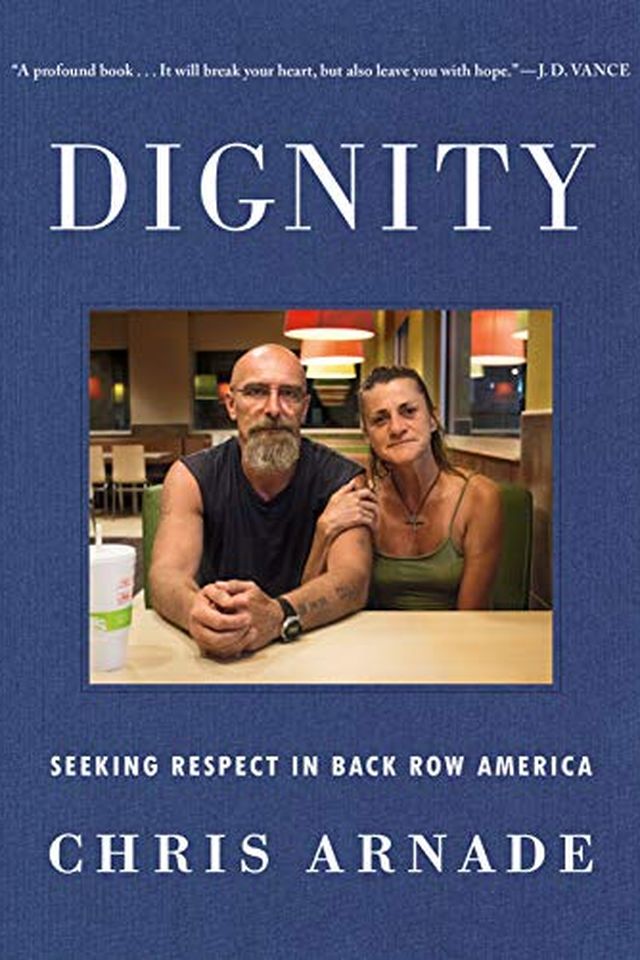 Dignity
Seeking Respect in Back Row America
Chris Arnade
"Dignity" by Chris Arnade sheds light on America's forgotten poor, drug-addicted, and abandoned individuals in both urban and rural areas. Through unforgettable true stories and stark photographs, Arnade exposes the reality of the current class divide and indicts elitists who've overlooked poverty and addiction for decades. By sharing his experiences from his travels across the country, Arnade gives a voice to America's Back Row - those who lack the credentials and advantages of the meritocratic upper class. This book offers a new perspective on the dignity and resilience of people who have been left behind, reminding us to truly see, hear, and respect those who are often unseen.
Publish Date
2019-06-04T00:00:00.000Z
2019-06-04T00:00:00.000Z
Recommendations
I followed him throughout the 2016 election cycle, and having read @JDVance1's "Hillbilly Elligy," I was interested in reading @Chris_arnade's new book "Dignity," but wow...a must read if you care about American politics.     
–
source
@Noahpinion @Chris_arnade It's excellent     
–
source