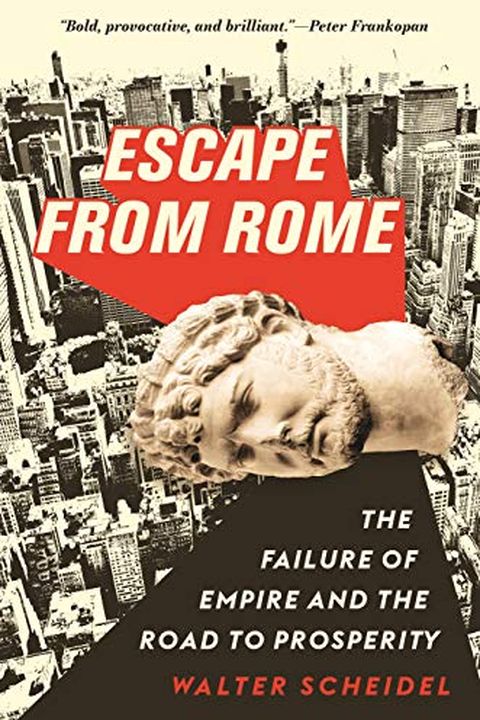 Escape from Rome
The Failure of Empire and the Road to Prosperity (The Princeton Economic History of the Western World, 94)
Walter Scheidel
The gripping story of how the end of the Roman Empire was the beginning of the modern worldThe fall of the Roman Empire has long been considered one of the greatest disasters in history. But in this groundbreaking book, Walter Scheidel argues that Rome's dramatic collapse was actually the best thing that ever happened, clearing the path for Europe'...
Publish Date
2019-10-15T00:00:00.000Z
2019-10-15T00:00:00.000Z
Recommendations
I finish @WalterScheidel's Escape From Rome: a book which ranges across time & space in the best manner of global history, & is not only hugely stimulating, but great fun. Anyone who has ever played Civilization will particularly enjoy it.     
–
source