Sort by
Latest Recommendations First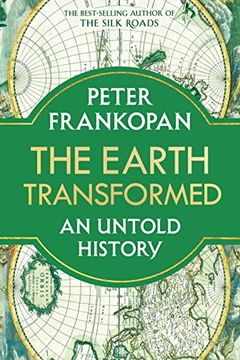 I finish @peterfrankopan's new masterpiece, The Earth Transformed: a book of titanic sweep, & more than deserving the many laudatory reviews it has received. Looking forward to tomorrow, when we will be recording an episode of @TheRestHistory with him on CLIMATE APOCALYPSE…     
–
source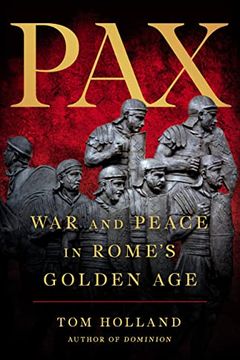 Pax
War and Peace in Rome's Golden Age
Settling down with a good book… #WorldBookDay     
–
source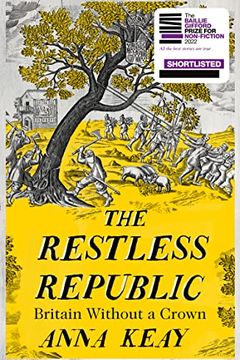 Reading @AnnaLandmark's wonderful book on the English Republic, The Restless Republic, I cannot help but smile at her account of "the many misadventures of Mr Prick, the unfortunately named minister of Denham."     
–
source
If you want to know more THE WAR ON HERESY, then no better place to start than @RIMooreHistory's book. "Startling, unsettling, and revelatory," as some bloke said.     
–
source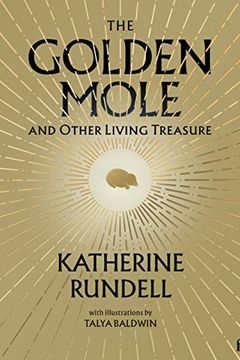 'A rare and magical book. I didn't want it to end.' Bill Bryson'A total miracle.' Max Porter'A witty, intoxicating paean to Earth's wondrous creatures.' Observer'Rundell's pen is gold-tipped.' Sunday Times** SHORTLISTED FOR WATERSTONES BOOK OF THE YEAR **The world is more astonishing, more miraculous and more wonderful than our wildest imaginings.I...
Katherine Mundell, in her beautiful but sad book on the wonders of the living world, The Golden Mole, introduces me to the concept of 'extinction speculation': collecting the body parts of animals in the expectation of selling them for astronomical sums when they go extinct.     
–
source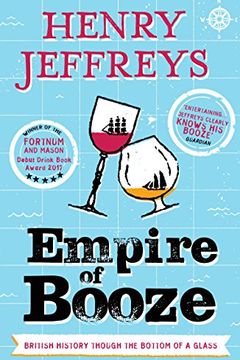 From renowned booze correspondent Henry Jeffreys comes this full-bodied and rich history of Britain and the Empire, told through the improbable but true stories of how the world's favourite alcoholic drinks came to be. Charting the rise of Britain from a small corner of Europe to global pre-eminence, each chapter unveils a drink which originated du...
You will not read a more entertaining book on alcohol than @HenryGJeffreys' History of Booze, which advances the splendid theory that the country which has most influenced its history over the past few centuries is none other than Britain.     
–
source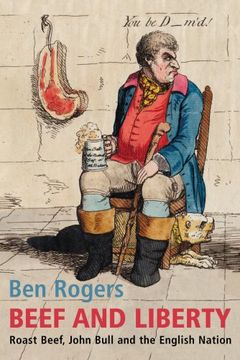 In Shakespeare's Henry V the French lords quail at the thought of British soldiers, who eat like wolves and fight like devils after 'great meals of beef'. Two centuries later, eighteenth-century England rings to boisterous renderings of 'The Roast Beef of Old England' and loud cries of 'Beef and Liberty'. And even today, in the Telegraph in June 20...
A brilliant book, which I commend to all with a love of beef, or liberty, or both.     
–
source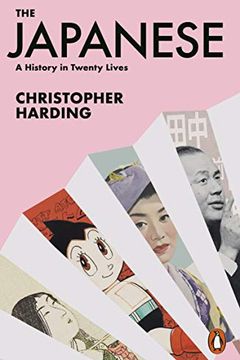 From the acclaimed author of Japan Story, this is the history of Japan, distilled into the stories of twenty remarkable individuals.The vivid and entertaining portraits in Chris Harding's enormously enjoyable new book take the reader from the earliest written accounts of Japan right through to the life of the current empress, Masako. We encounter s...
Although, for reasons of space, we were obliged to limit @drchrisharding to six lives, his brilliant book - THE JAPANESE: A HISTORY IN TWENTY LIVES - covers the full sweep of this most fascinating of countries. It's a wonderful book!     
–
source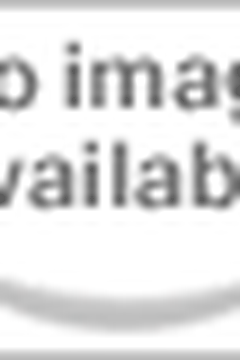 Why was Jesus, who said I judge no one, put to death for a political crime? Of course, this is a historical question--but it is not only historical. Jesus's life became a philosophical theme in the first centuries of our era, when pagan and Christian philosophers clashed over the meaning of his sayings and the significance of his death. Modern phil...
I loved this book.     
–
source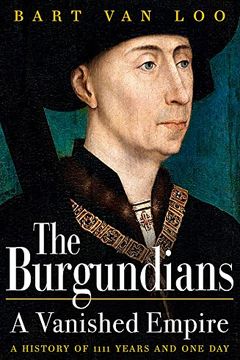 A publishing phenomenon in Europe, where it has sold 230,000 copies in hardback, Bart van Loo's epic history of the dukedom of Burgundy has the grip of a great historical novel and the fascination of a wonderful factual narrative.In 1525, Burgundy was extinguished as an independent state. It had been a fabulously wealthy, turbulent region situated ...
And if you enjoyed @bartvanloo on our podcast, and haven't yet read his insanely enjoyable book on the rise & fall of the Dukes of Burgundy, again, you have a great treat in store!     
–
source
The Last Emperor of Mexico by Edward Shawcross
The Enlightenment by Ritchie Robertson
This Sporting Life by Robert Colls
Ghostland by Edward Parnell
History Has Begun by Bruno Maçães
The Northumbrians by Dan Jackson
Dress in the Age of Jane Austen by Hilary Davidson
Fifth Sun by Camilla Townsend
The Secret History of the Roman Roads of Britain by M. C. Bishop
Escape from Rome by Walter Scheidel
Digging Up Britain by Mike Pitts
The Missing Lynx by Ross Barnett
The Moon by Oliver Morton
The Emergence of the English by Susan Oosthuizen
The Greek Experience of India by Richard Stoneman
Nothing is True and Everything is Possible by Peter Pomerantsev
Fashion Victims by Alison Matthews David
On Tyranny by Timothy Snyder
The Life of Samuel Johnson by James Boswell
Angels with Dirty Faces by Jonathan Wilson
The Fortunes of Francis Barber by Michael Bundock
George Orwell by Robert Colls
Gabriele d'Annunzio by Lucy Hughes-Hallett
Winter King by Thomas Penn
Grave Concerns by Kai Roberts
The Hindus by Wendy Doniger
The Last Wolf by Jim Crumley
The Command of the Ocean by N. A. M. Rodger
The Many Lives of Marilyn Monroe by Sarah Churchwell
The Histories by Herodotus
Moses the Egyptian by Jan Assmann
The Beginnings of Rome by T. J. Cornell
The Hot-Blooded Dinosaurs by Adrian J Desmond
Green Smoke by Rosemary Manning