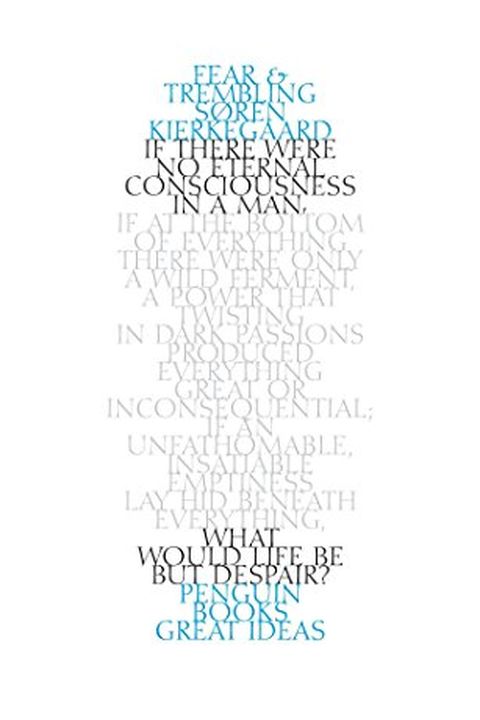 Fear and Trembling
Soren Kierkegaard
Soren Kierkegaard was a Danish philosopher, theologian, and religious author interested in human psychology. He is regarded as a leading pioneer of existentialism and one of the greatest philosophers of the 19th Century.In Fear and Trembling, Kierkegaard wanted to understand the anxiety that must have been present in Abraham when God commanded him ...
Publish Date
2006-05-30T00:00:00.000Z
2006-05-30T00:00:00.000Z
First Published in 1843
Recommendations
I always have a handful of books going at the same time. I'm just at the tail end of Fear and Trembling by Søren Kierkegaard. It's the first original text by Kierkegaard that I've worked my way through, even though you think that as a Dane I'd be nationally obligated to read the great philosopher. So making up for lost time! What got me interested in Kierkegaard was his position as one of the pivotal figures in the Existentialist branch of philosophy. I had already read Satre and Camus and really enjoyed that perspective, as both a contrast and a compliment to the Stoic philosophy books I've spent the last five years diving into so deeply.     
–
source